The easy-to-use LMS that sets you up for success
Train your employees, partners, and customers with the LMS users rank #1. Skip long setup times and get your training program up and running in just a few clicks.
Christopher Pappas, eLearning Industry Founder
Build courses in a few clicks
Skip long setup times and installation guides and launch your training by end of day. Sign up for free, build your first course in clicks and go live 2x faster than the category average.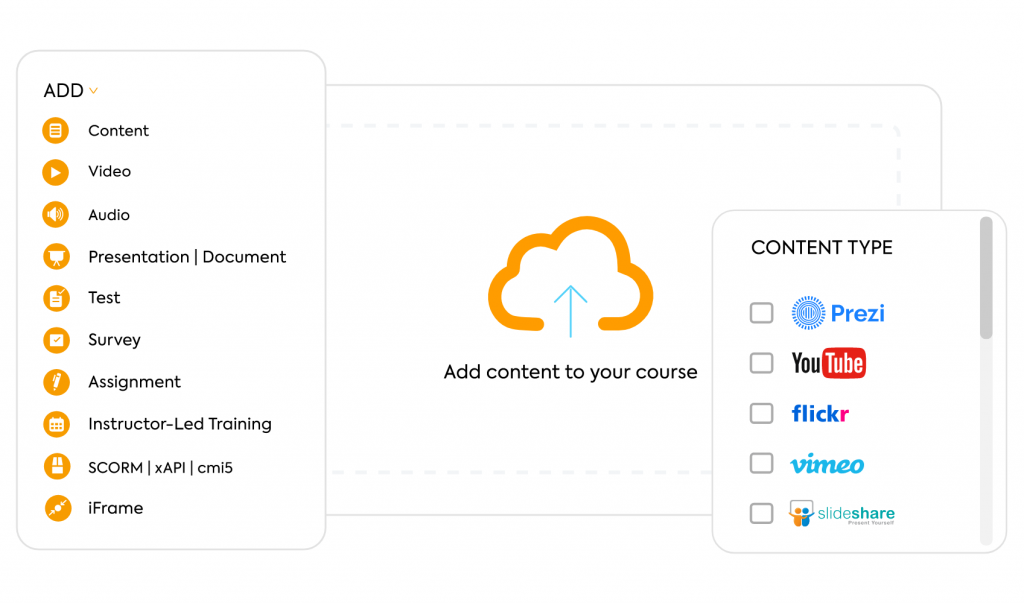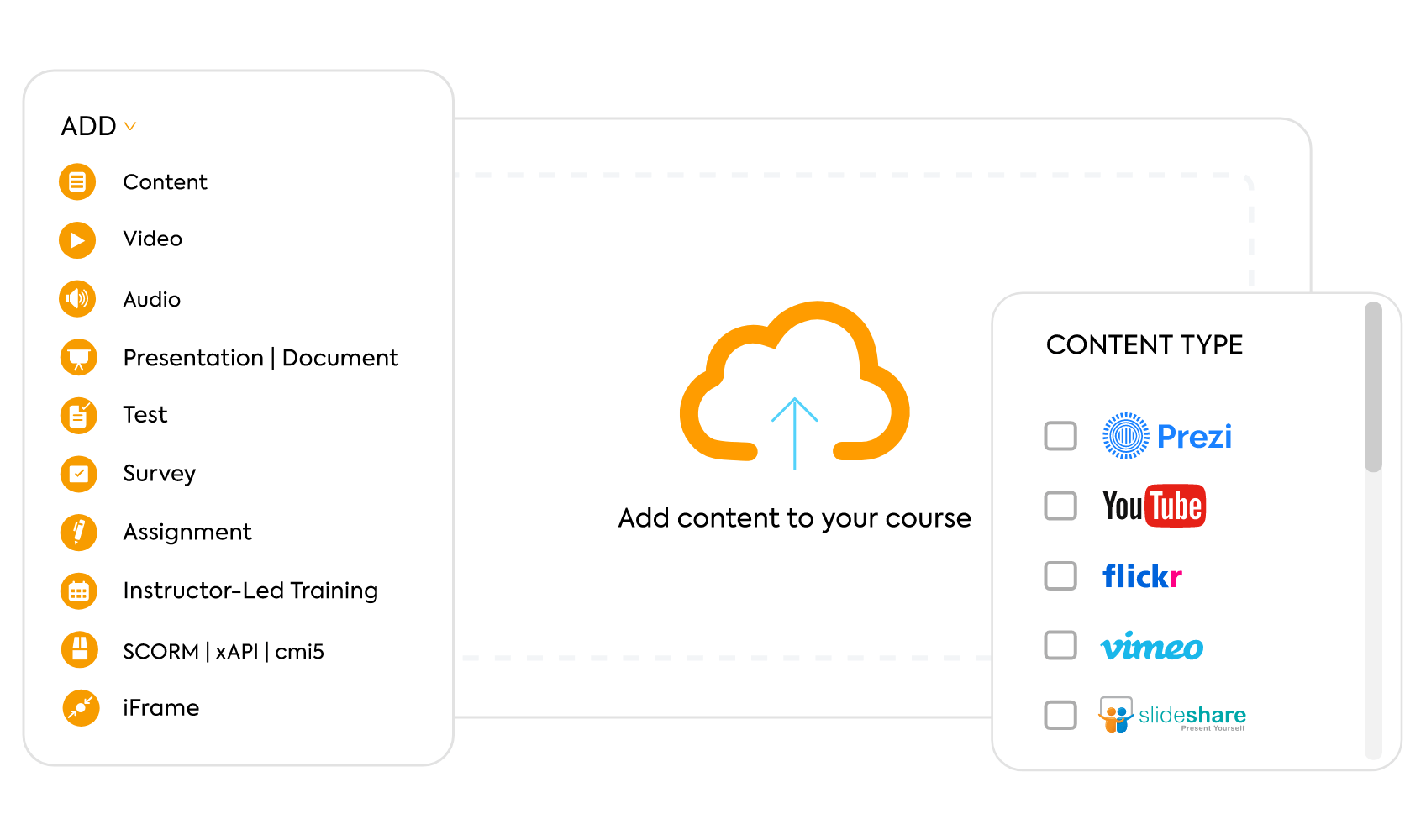 Personalize learner experience
Use your logo, colors, layout, and domain to create a custom training environment for a better learner experience. Localize to your users' languages and make training feel more personal.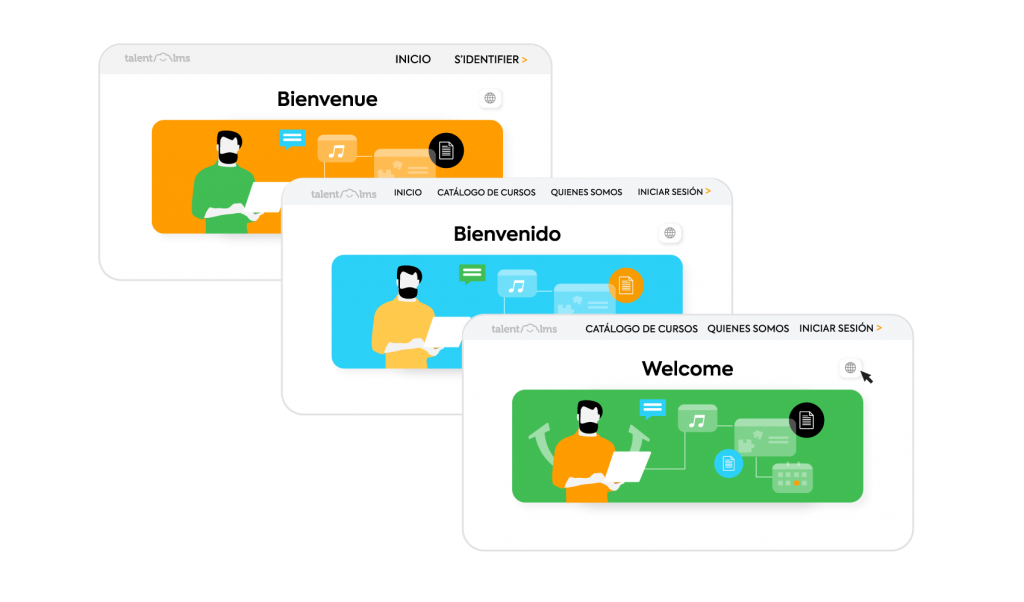 Track training performance
Generate clear reports about everything that happens inside your platform, make better decisions, and have complete control over your training program.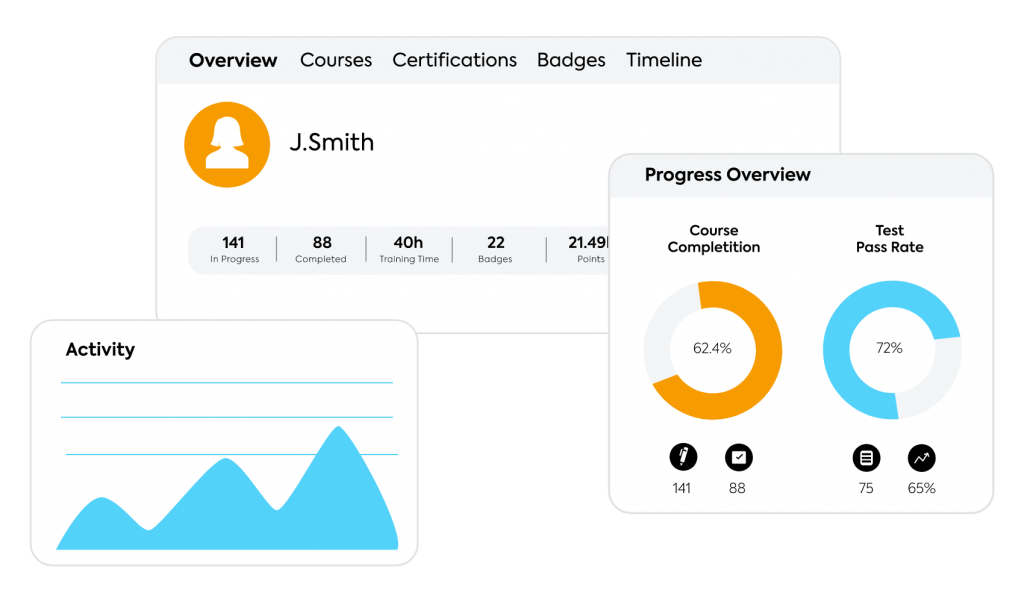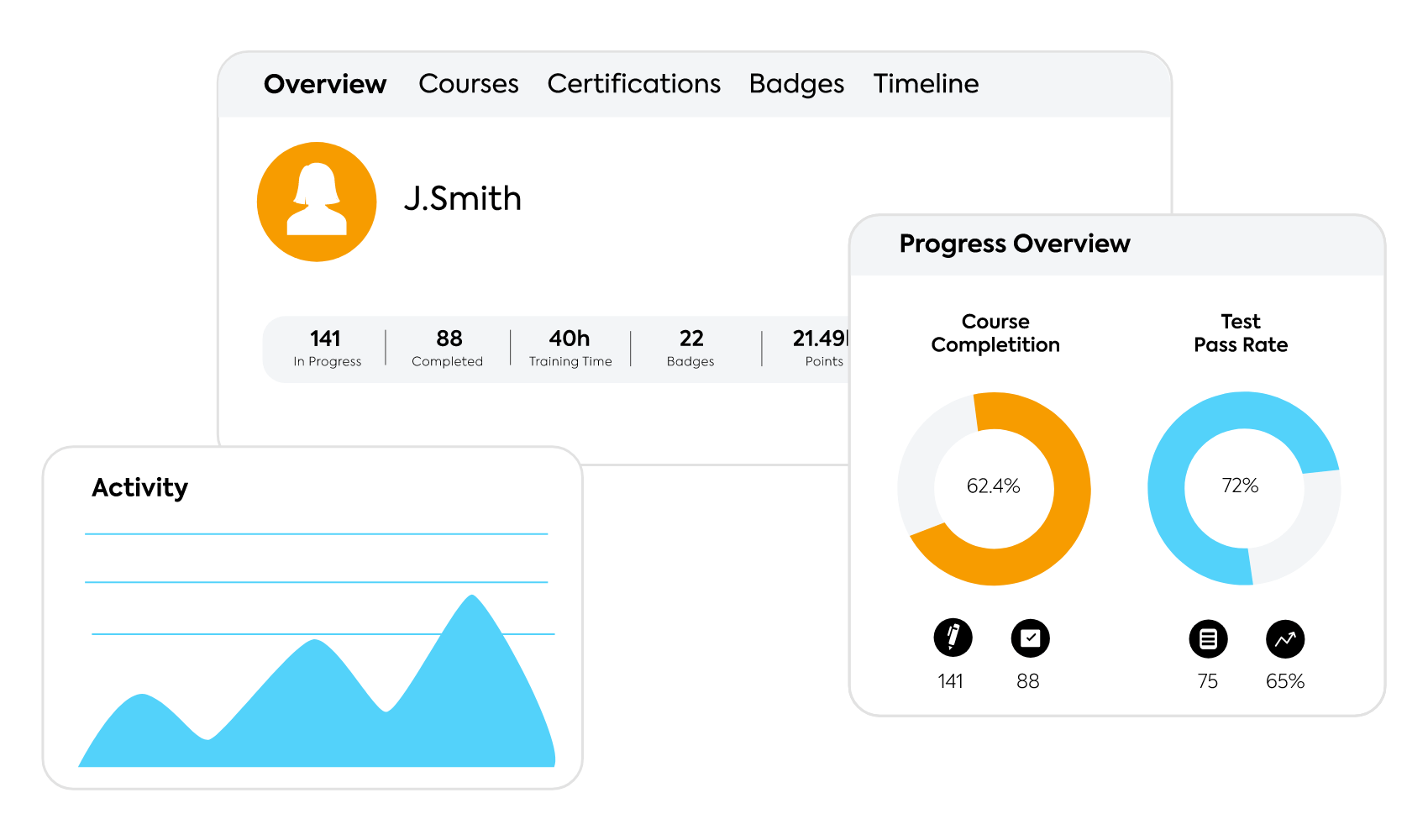 Deliver training to any device
TalentLMS makes training feel right from the very first click. No matter their device, operating system, or connection stability, learners jump in anytime, anywhere with a tool they instinctively know how to use.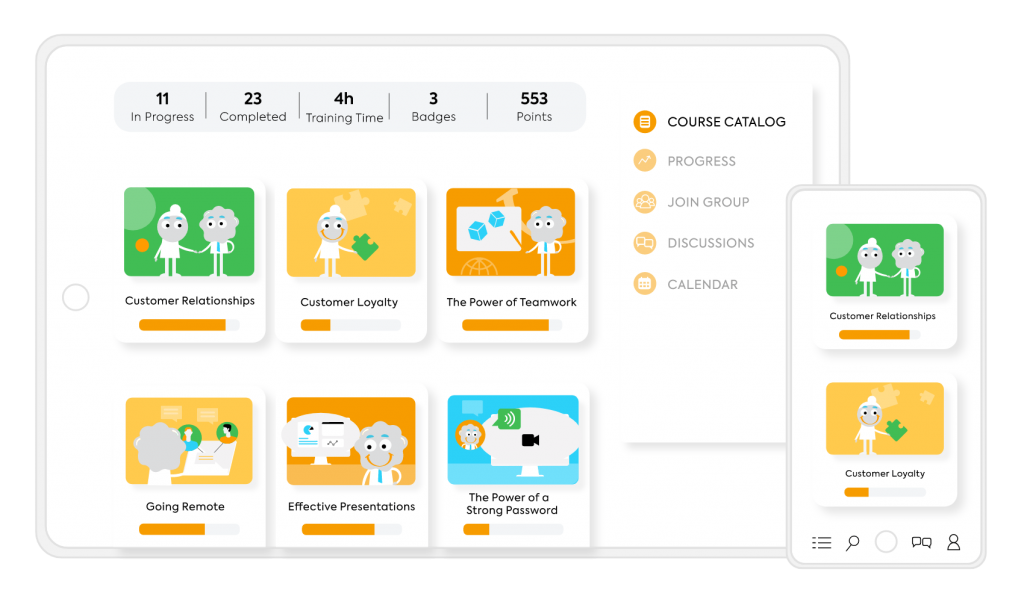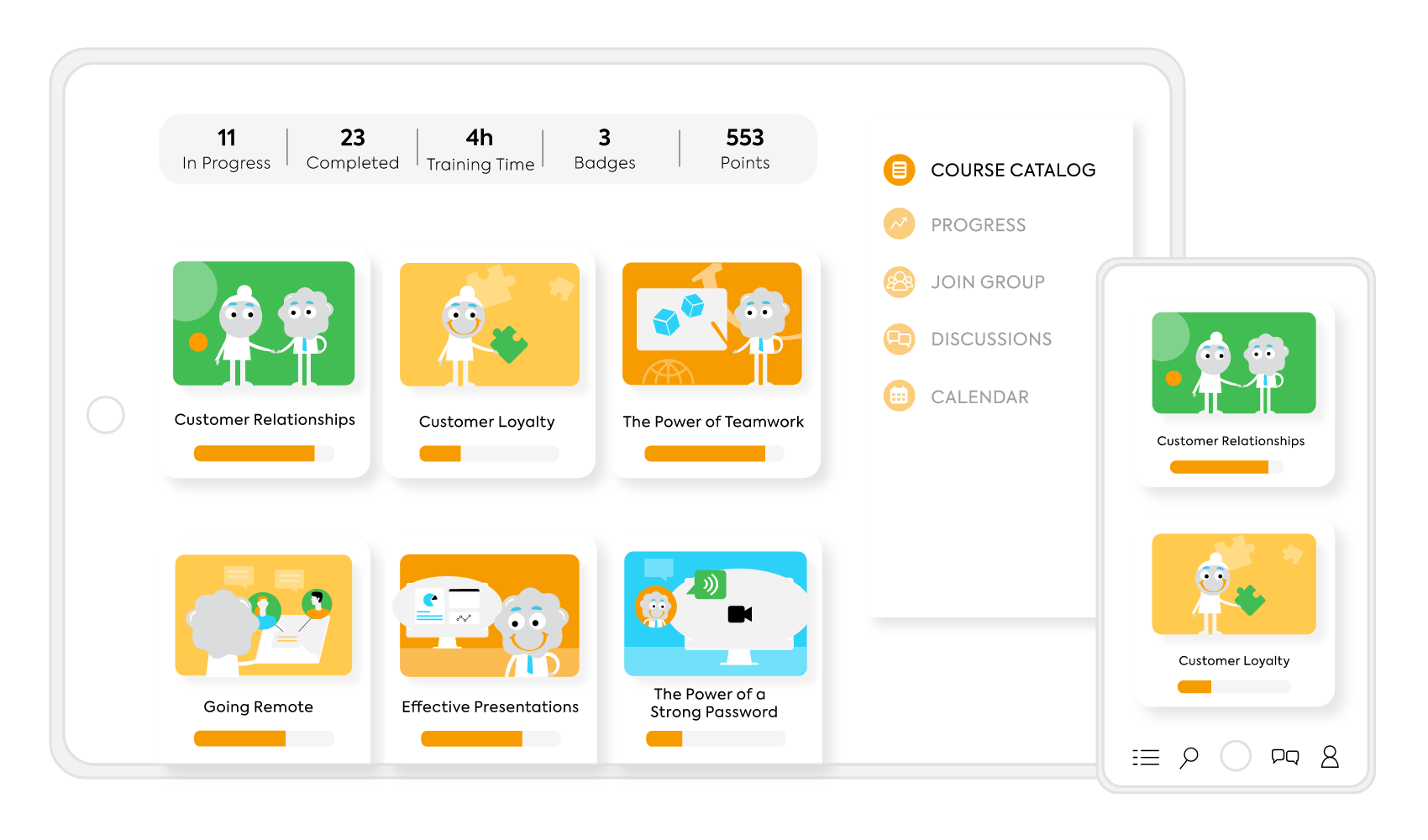 Discover what you can do with TalentLMS
Straight from our customers
We needed a platform that was ready for deployment, rather than building something from scratch. Within a week, we had TalentLMS up and running and developed about 10 courses.Corin Birchall|
Because we have a fairly large dealership network we needed to have a system that was able to incorporate a large number of users. And it had to be cost-effective, too.Andrew Greene|
With TalentLMS training, our partners can provide more effective and faster service, customers are happy, and downtime is reduced to almost nothing.Ladislav Vigh|

No content? No problem. This is TalentLibrary™
Discover a growing collection of ready-made training courses delivered through TalentLMS, and gear up your people for success at work.

Train your people. Measure results. Drive growth.
Sign up for a forever-free account. No credit card required.