Keep your business secure and change employee behavior with online compliance training
Corporate compliance training isn't an option or a luxury. It's your defense against all kinds of risk. From health and safety training to security training and beyond, use compliance training software to boost retention rates, meet your legal requirements and protect your business investment.
Why Use An LMS For Compliance Training?
What is Compliance training?
The Types of Compliance Training
Examples of Compliance Training
Compliance Training Statistics
Why you should take your compliance training online
If you operate in a regulated industry, there's no avoiding corporate compliance training. And even if you don't, there are only benefits to implementing such a program. And the easiest, most cost-effective way to do that is by taking your compliance training online.

Online compliance training skips the confinements and costs of classroom-based training giving you full control of the delivery and management of your programs. It also:
Simplifies delivery

Online compliance training is always available to your employees as long as there is an internet connection. Employees can start, stop and review their training when they want, at the pace they want and from where they want.

Minimizes risk

Compliance training software keeps digital records, which in case of litigation can be useful in proving that an employee was informed of specific laws and policies.

Offers location-independent training

An LMS makes it easier to deliver international compliance training to employees around the world.

Reduces training costs

Online compliance training is far less costly than a physical program. Organizations incur no costs for renting a physical space, travel expenses, and trainers.
Why TalentLMS is the right choice for compliance training
TalentLMS is the industry leading corporate learning management system that gives you all the tools and functionality you need to implement effective (and cost-effective) online compliance training.
You'll love using these features:
Smart certification management

TalentLMS' Certificate feature helps you keep track of which users have completed their compliance training courses successfully. Plus, for industries that mandate periodic retraining, TalentLMS lets you have certificates that auto-expire after a certain time passes. The system will automatically re-assign courses that need to be reviewed for employees to stay compliant.

Complete training solution

TalentLMS is not only considered as compliance training software. It is also a powerful learning management system that you can use to deliver online compliance training as well as other corporate training programs. Plus, a single TalentLMS account can be used to train any number of employees, from a few dozen to hundreds of thousands, letting you scale your online compliance training as your business grows.

Automates processes

A compliance training LMS, like TalentLMS, makes your compliance training program automatic and repeatable, ensuring that your employees are taught the exact same material.

Always available

TalentLMS is available 24/7, freeing your employees from the rigid schedules of classroom-based training and letting them study at their own pace, from wherever they want (even on the go, or offline).

Powerful content builder

TalentLMS' powerful and intuitive content creation tools make easy work of creating material for any course. From online safety training to international compliance training and regulatory compliance training.

Up-to-date compliance training

As regulations change so must content. With TalentLMS, instructors can easily edit or add new content to a course while learners can be easily informed to review updated section to stay compliant.

Ready-to-use courses

TalentLMS comes with an integrated eLearning Marketplace where you can find ready-made compliance training programs for all kinds of industries.

Supports isolated learning environments

The Branches feature allows you to create separate and secure online compliance training portals to cater to the needs of different facilities, departments and branches of your company.

Strong reporting engine

TalentLMS' Reports give you full insight of your corporate compliance training at both macro- and micro-levels. It keeps a digital record of compliance training attendance and progress. Digital records can be shared easily (via email) to managers or regulatory bodies so that every stakeholder is informed and in the loop with employees' compliance.

Supports eCommerce

TalentLMS' eCommerce capabilities mean you can ensure compliance and make a profit at the same time. Use it to sell your online safety training, or international compliance training programs or employee security training to other companies.
What is compliance training?
Compliance training is a broad term describing the process of educating employees on the various state, industry or company mandated laws and regulations that apply to their roles and responsibilities.

Organizational risks vary by industry and market. For some, compliance training is not mandated by law. For others, regulatory compliance training is compulsory. Failure to comply leads to hefty fines, litigation and in some cases, the loss of an operating license.

It is these consequences that makes regulatory compliance training the most significant type of training in an organization.
The types of compliance training
Businesses and organizations around the world often distinguish between two types of compliance training. These are safety training and security training. Besides the various types of compliance training, there are also different compliance training topics that organizations offer employees. A few examples are:
Workplace violence and harassment prevention training

Diversity training

Ethics and anti-corruption training

Environmental training
Employee health and safety training
Employee safety training is designed to educate employees on all workplace safety standards as well as the dangers they may face while on the job. Organizations need health and safety training for both the safety of their employees and the viability of the business.
Employee safety training in low-risk industries

Organizations in low risk industries offer workplace safety training on topics like office ergonomics and fire safety and prevention. One of the most popular ways to deliver this kind of training is via safety training videos for employees to stay up-to-date.

Employee safety training in high-risk industries

In industries like manufacturing, mining, agriculture, and construction, there's a higher risk for workers to suffer injury or death on the job. Health and safety training is critical.
Without comprehensive online safety training courses, organizations leave themselves wide open to substantial fines, litigation, and possibly catastrophic results.
Security training for employees
Employee security training is designed to prepare and educate employees to keep themselves safe in emergency situations. Unlike safety training where there is a distinction between low- and high-risk industries, workplace security training applies to all industries in all markets.

Security training programs for employees are the first line of defense against an unexpected crisis. These programs run the gamut from general workplace security training and business travel safety to more specific threats like violent attackers.

Security training programs for employees act as insurance. They prepare your workforce for a crisis you hope will never occur.
We've solved our training and policy acknowledgement compliance problem. Again, we're in the healthcare space (have to conform with HIPAA, NIST, HITRUST etc.). The ability to ensure everyone is trained, all policies are acknowledged and we can show records at a moment's notice of who took what, signed what and when is important. It makes us audit-proof.
Do these workplace compliance training examples apply to you?
These examples of compliance training illustrate the variety of ways it is implemented in most industries.
Environmental laws and regulations

This example of compliance training applies to all kinds of industries, from manufacturing and construction to oil refineries and waste treatment facilities.

Franchisee operating procedures and guidelines

This example of compliance training regards the massive and ever-growing franchise industry. Franchise owners mandate certain procedures that franchisees must then follow.

Food preparation, storage and transportation rules

Applicable to numerous industries, from the food industry to the restaurant, hospitality, logistics and aviation industries.

Regulations regarding the storage and handling of customer data

This type of workforce compliance training applies to retailers, shopping chains, web stores as well as tech companies who store large amounts of data.

Healthcare-related laws and regulations

Applicable in the healthcare industry like hospitals and pharmacies and expands to most industries
Compliance training statistics: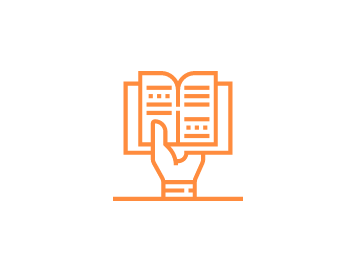 44% of employees received compliance training during onboarding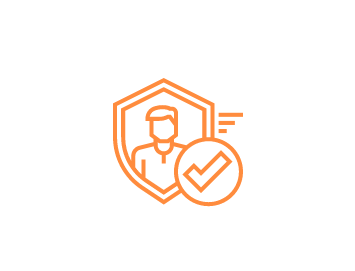 83% of companies offer employee compliance training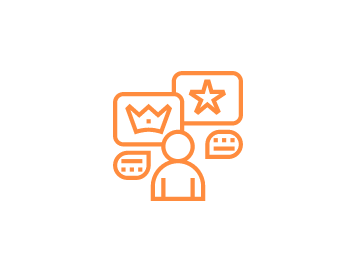 30% of employees would like a more gamified compliance training experience
Source: TalentLMS research
The critical importance of compliance training
Considering the serious implications of failing to comply with the rules governing your company and industry, it's imperative for organizations to ensure compliance with regulations. Programs like employee compliance training and international compliance training educate employees on the laws and regulations vital to your operations.

But, the importance of compliance training doesn't only apply to government-mandated regulations. There are other types of employee compliance training that are just as valuable to an organization. Environmental training, discriminations and harassment prevention training help your employees avoid improper conduct and spare your company embarrassment, negative publicity, and costly litigation.

This doesn't mean that the only reason to ensure compliance with regulations is to avoid the worst case scenario. Rather, the benefits of compliance training also lead to greater employee productivity and a boost in performance.
Train your people. Measure results. Drive growth.
TalentLMS gives you the tools to supercharge every step of your training.