About Lynk & Co
Lynk & Co is a global mobility brand formed in 2016 as a joint venture founded between Geely Auto Group and Volvo Car Group. With Clubs (Lynk & Co's take on car dealerships) spread across Germany, The Netherlands, Sweden, Belgium, Spain, and Italy, Lynk & Co is rapidly scaling their operations. Their mission is to address the needs and preferences of a globally connected generation and challenge traditional automotive industry conventions.
We spoke with Mohammed Chaikh, L&D Partner at Lynk & Co, who discussed the company's approach to scaling while training with TalentLMS.
"Because we are a growing company, TalentLMS helps us distribute training to directly address our learners' pain points and knowledge gaps."
Challenging the automotive industry and retail training norms
Given Lynk & Co's focus on disrupting the automotive industry, its retail department plays a major role in driving its growth. Because they forgo traditional car dealerships in favor of opening Lynk & Co Clubs, just-in-time training is critical.
Mohammed's role as a L&D Partner is focused on enabling the company's commercial operations. With different divisions working in parallel to create and deliver engaging training, they've found online training to be the best solution to reinforce their company's scalability.
Whenever they open a Club in a new location, a week of onboarding is required for retail staff to familiarize themselves with Lynk & Co's brand and product that starts with TalentLMS.
"Whenever someone joins our retail department, we have an onboarding training program ready for them with more than 10 modules, covering everything from our mission as a company to sustainability to sales training."
Because they're growing fast, onboarding training alone is not enough. They need to make sure everyone, new and existing staff, keep up with changes. And that's where weekly tests come in handy.
"We create and roll out tests with TalentLMS on an almost weekly basis for our engagement centre staff. We use them to assess how our learners understand the information we're giving them." Mohammed shared an example: "Whenever we change our workflow, or our car gets a facelift, we must deliver training effectively."
Lynk & Co is proactive in addressing its staff's knowledge gaps, ensuring everyone is on the same page at all times.
"When there's a training need, we must decide–should we do an on site or online training? Most of the time, we choose to go with online training, and that's where TalentLMS comes in."
For Lynk & Co, employee training isn't only about the day-to-day tasks, though. Learning is strongly linked to the company values, too.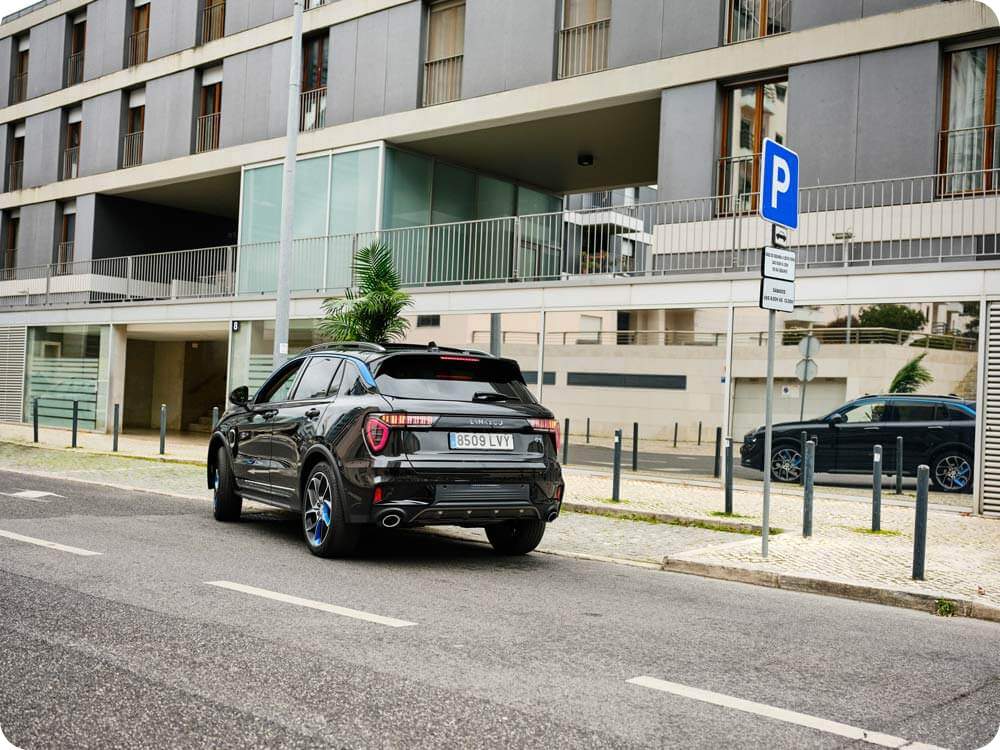 Lynk & Co's brand (and) values
Mohammed explained that sustainability is one of the core pillars of Lynk & Co, something that everyone in the company has to be aligned on.
"We do monthly tracking of the sustainability training completion rate, and it's difficult to do that without an LMS. We're using TalentLMS to help staff complete their training and learn how to present our take on sustainability to customers. TalentLMS helps employees share a consistent brand image."
Speaking of brand image, white labeling has proven to be a major selling point of TalentLMS for Lynk & Co. "We think that TalentLMS is very user-friendly from a learner's perspective. Being able to place our logo and colors on the portal makes it feel like a natural part of our brand for our learners, which is something we truly appreciate. TalentLMS feels familiar, like something easy to get a grasp on."
Custom reports are a lifesaver
Making sure that everyone completes their online training in due time is key to Lynk & Co's continued scaling. It's why administrators also found that TalentLMS saves their time. Mohammed explains how he uses TalentLMS's Reports functionality extensively to stay on top of the training game on a monthly basis.
"Who did the online learning on a particular date? What's the training completion percentage? Custom reports in TalentLMS have really helped us keep track of how well the training sticks with our learners. For example, every month, we get an automatic report about courses everyone needs to take. This report saves us time from tracking training data manually."
Behind the (training) scenes
The company found the overall support behind TalentLMS to be just as intuitive as the portal itself. "We've received nothing but help whenever we need it, and we're really happy with the TalentLMS Knowledge Base."
Transparency is something that Mohammed really appreciated in regard to TalentLMS as well. While all pricing plans are available on the TalentLMS website, he found his company's Success Manager even more valuable.
"What's really been helpful to us is that there's a TalentLMS representative dedicated to our learning portal. For example, we've renewed our plan recently. Our Success Manager gave us a detailed breakdown of each plan. This made it really easy for us to choose the right one for our needs."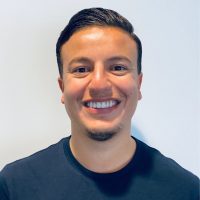 "Onsite training is hard to scale with one or two trainers—this is where online learning comes into play."

MOHAMMED CHAIKH | L&D PARTNER AT LYNK & CO
Lynk & Co's staff embrace learning with TalentLMS
By ensuring that his company always has the right plan in place, Mohammed can deliver training at the right scale for Lynk & Co's needs at that moment. The company's staff has reacted positively to how straightforward and user-friendly the learning portal is.
"TalentLMS helps us keep our online learning as simple and easy to follow as possible. We've never heard poor feedback from our learners. They only ever had minor issues like forgotten passwords, in which case they ask for help resetting them." he added.
Making the most out of their online learning
Due to the global nature of their operations, Mohammed spoke about delivering training with and without a reliable LMS in place. Even though onsite training is still being done, especially for the onboarding of new Clubs, he realized that online training, most of the time, is a better fit to enable the company's continued growth.

Sign up for a forever-free account.
No credit card required.
Toward the future with TalentLMS
Mohammed has found webinars to be a great additional resource.

"The TalentLMS webinars are a great resource for us. They allow us to learn the ins and outs of the platform so we can understand its full potential more easily."

He touched on the fact that even if he can't make it to the webinar on time, he can still watch its recording in his spare time.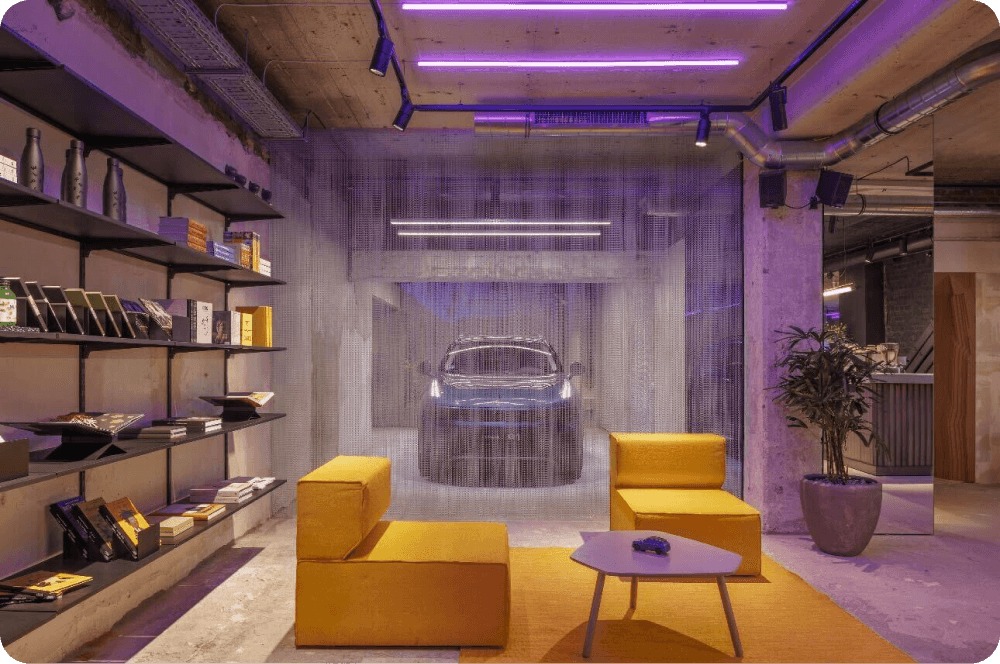 Given the learners' satisfaction with the learning portal and the positive results from it on an almost weekly basis, Mohammed is excited to scale Lynk & Co's use of TalentLMS even further.
"We'll make training even more of a focus for our company. There's so much more to do with it. For instance, we've only recently started using the Single Sign-On feature." Mohammed added. "We want to do a lot more with TalentLMS moving forward."
With the company-wide onboarding training being one of the important projects for Mohammed and his team, he hopes to do even more with their learning portal.
"We are happy with TalentLMS itself and its support. Lynk & Co is a company that's scaling and our training needs will continue to increase. We're looking forward to using TalentLMS to its full potential."
"There's still so much for us to gain from TalentLMS. I don't think we've unlocked its full potential yet."