About Roland
Roland is a Japanese company that manufactures electronic musical instruments and software, including iconic synths, digital pianos, drum kits, guitar effects, aerophones, and more. Their sales and marketing offices are spread all over the world, covering multiple regions, from Japan, China, South Asia, and Australia to Europe, and the Americas.

We spoke with Corin Birchall, VP of Global Retail Operations at Roland, who delivers sales training for the sales teams around the world. Not an easy feat when you have to travel to various regions to meet with different teams and train them.

And, as if delivering in-person training to salespeople in different locations wasn't challenging enough, the pandemic outbreak complicated his work even more.
Sales training in the era of COVID-19
Once the pandemic hit, all business operations moved online. But much of Roland's sales operations were delivered face to face, and the salespeople weren't necessarily familiar with selling via online tools.
"[Salespeople] needed new skills to adapt to the new world of work. And we needed to deliver this skills training in a new way, too."

Corin says
Timing was a crucial element.
"We didn't know if the lockdown would be one month, two months, or six months. So, we had to act very quickly."
And as soon as it became clear that remote work wasn't going to be a temporary thing, the team at Roland started to think about ways to improve their sales training in general.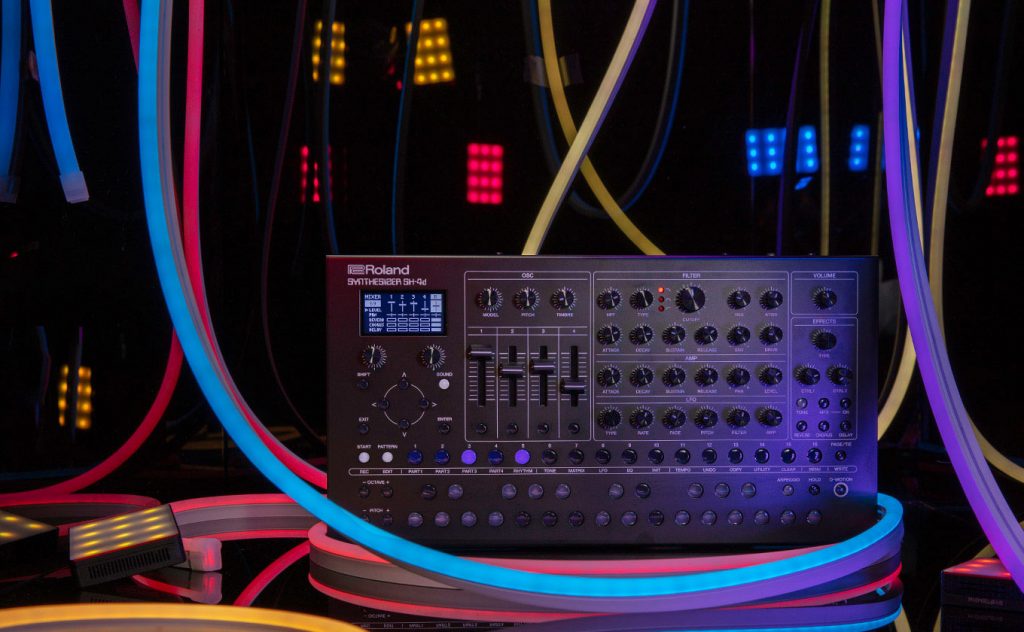 In-person training comes with limitations
Pre-COVID, all training happened in person. And while that worked well in terms of building relationships, it wasn't always ideal.
Limited time and budget
Traveling all over the world and taking people off the road for training can be extremely expensive. And time-consuming. So, according to Corin, you can't deliver training on everything; you have to pick your topics carefully.
"A lot of the training you want to deliver either gets handed down to managers to do one-to-one in their teams, or relies on the individual."
Limited access to resources
"Since we delivered training live, in person, we didn't have an effective means of recording the sessions," Corin explains. "As a company, we launch many new products and initiatives within the year, any new hires would benefit from new product launch materials and training, but any sales seminars that had previously been run were less likely to be revisited. As our team scaled, it was more challenging to backfill knowledge without an online training platform."
Limited engagement
Salespeople would be on the road all day, some of the training would take place on the road, with much of it delivered in small seminar situations. For Corin, this meant he would typically deliver training in 1–2-day blocks. This format is not always best for digesting information and couldn't practically incorporate current gamification or other fun elements that increase engagement and test understanding.

As our team scaled, it was more challenging to backfill knowledge without an online training platform.

CORIN BIRCHALL | VP OF GLOBAL RETAIL OPERATIONS
Picking the right platform
When the global lockdowns changed the way Roland (and everyone) was operating, the project team was looking for a quick–yet effective–solution to keep training their sales teams.
"We needed a platform that was ready for deployment, rather than building something from scratch. Within a week, we had TalentLMS up and running. We were able to build our portal and have courses in it literally within the first week."
With salespeople having more downtime, since they were used to driving to different stores, Corin and the project team didn't have the luxury of time. They had to add content fast, so their people could start training as soon as possible. And they needed an intuitive, easy-to-use platform to pull this off.
"We developed about 10 courses in the first week, that helped our teams respond to the sudden changes in the market. That was another factor for choosing TalentLMS."
But fast implementation wasn't the only issue they were trying to solve. As the Roland team was looking for a training platform to host their training, Corin was considering all the things they wanted to improve.
One of the biggest challenges was expanding training to our distribution partners and staff we had working in music shops all around the world.
"We wanted to branch our training off to different parts of the world–and make sure it was consistent. So, we built a separate portal. Now our distribution partners and anyone working in a store, anywhere around the world, can log in and get product training or sales training."
But it's not only what people learn; it's also how they learn that matters. For Roland, training is integrated into their culture. "We sell exciting and fun products, and we want to be a fun company to deal with. And, while we have high expectations of the staff, we also try to approach training in a fun way," Corin explains.
And that's where gamification features played a big part in choosing TalentLMS as their global sales training solution.
Employees need to find answers to their questions inside the training platform. Local markets could have their own unique challenges that are not relevant to another market. Managers might want to recommend specific courses after completing the performance reviews of their team members. Or, unexpected events, like a pandemic, could create new, urgent training needs.
"We created the Roland Academy," Corin adds. "During the first 12 months, we ran competitions every week. We keep leaderboards for those who have completed the most courses and celebrate them. We try to have fun rather than just push learning."
Testing whether people understand what they're learning was equally important. But it wasn't just about finding a platform that supports tests. It had to have the right types of tests, too.
Corin highlights the need for building inclusive courses and follow-up tests, given that some of the salespeople take training in their second language.
"For example, we had the flexibility to build multiple-choice assessment tests with TalentLMS to minimise language barriers that arise when training a global workforce."

Sign up for a forever-free account.
No credit card required.
A new sales training approach (with TalentLMS)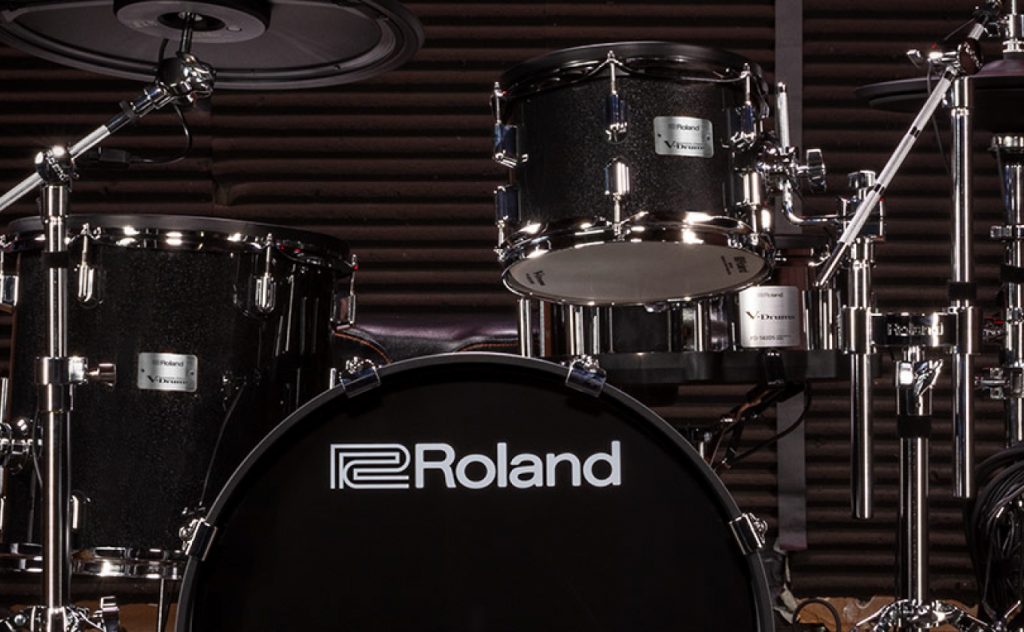 Moving their training online was mandatory during the lockdowns. But, even though Roland's salespeople have now transitioned to a more hybrid way of working, they haven't switched back to the traditional, in-person training.
Corin explains that previously they had to say, for example, "everybody in Europe, stop what you're doing for one hour because we want to share some information with you." But, now, salespeople have immediate access to training anywhere, anytime.
"TalentLMS has allowed our salespeople to consume training on their own terms, when it's convenient to them."
The numbers tell the same story.
"We currently have 178 courses in TalentLMS. 9,588 courses completed, 30,000 assignments done. And in terms of training time, two years, one month, and one day. We would've never delivered that much training."
While it may sound like an admin nightmare, keeping all training and all reports in one place, helps with compliance, Corin adds.
"We now do all of our compliance training through TalentLMS around the world. And that gives HR a visible record to say who has completed each session and when."
But it doesn't end with mandatory training.
"Previously, training was available only to a select number of people; those who would attend the live, in-person sessions. But now, with TalentLMS, we've made learning available to anyone who's curious. People are hungry for information in our organization. And we regularly see them going out of their core areas."
Corin elaborates on this with an example. Let's say that an employee has just started working in one of the retail stores, but their ambition might be to go into marketing, sales, or product management. Now, they've got access to relevant courses. They can learn and develop in their own time, and get ready for their next step up.
"The net effect is we are going to massively upskill our workforce across the company. TalentLMS has unlocked this potential that didn't really exist before."
For Corin, and Roland, that's a powerful move. They've been able to expand training and give people the option to craft their own learning paths.
"TalentLMS has elevated training, from being something we do to being a key part of everything we do."