Forget trials and open-source solutions The only free LMS plan built to actually use
Within a week, we had TalentLMS up and running. We were able to build our portal and have courses in it literally within the first week.

Corin Birchall, VP Of Global Retail Operations @ Roland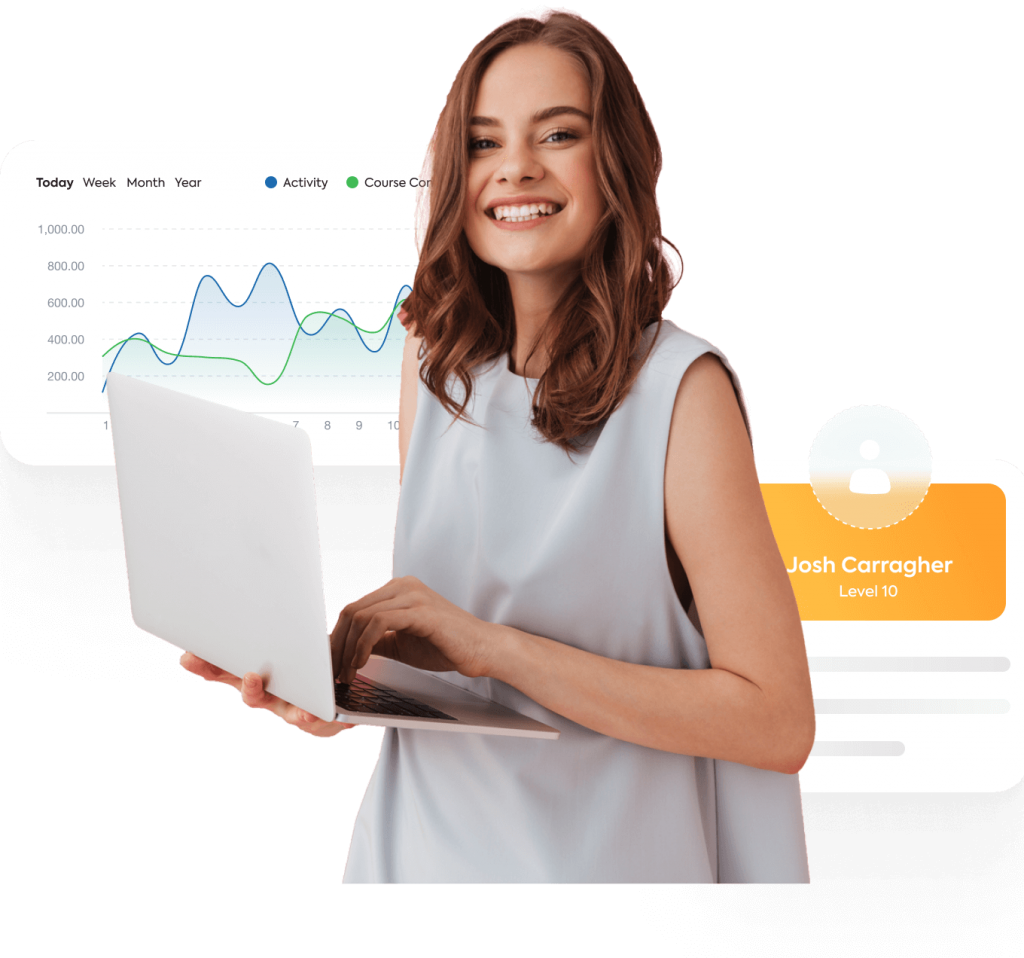 TalentLMS is recognized across the board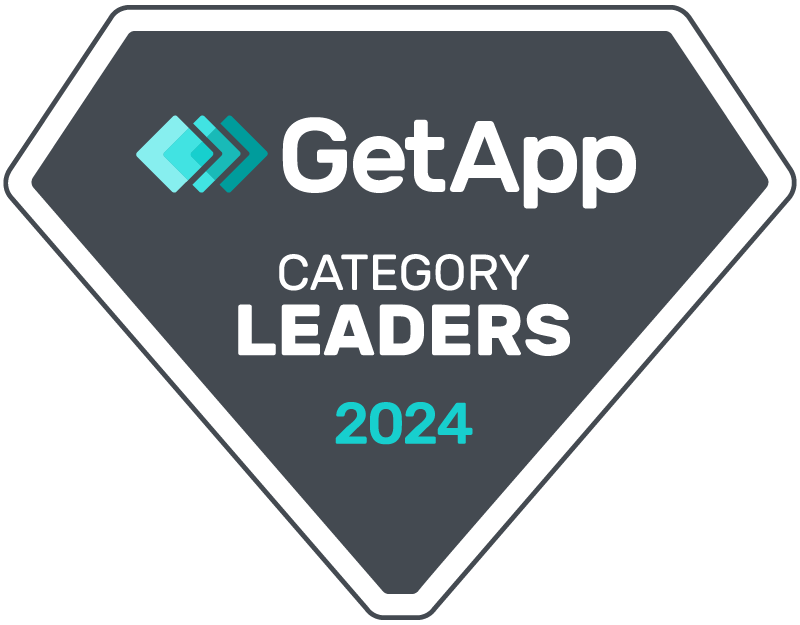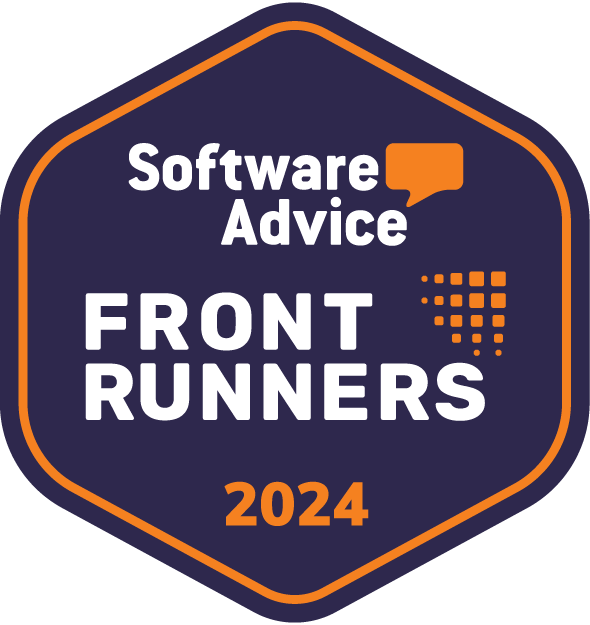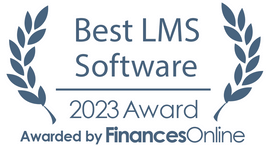 The types of "free" learning management systems
You're looking for the best online training solution for you and your teams. And, starting with free LMS software sounds like an easy and logical solution. Except, when searching for "free LMS", you're swamped with hundreds of results, pushing you to sign up for an account.
But, those accounts rarely come without a cost.
Open-source software
Technically free, but only if you have developer skills and time to dedicate to building a platform from the ground up. Otherwise, you'll have to employ a web designer or take specialist courses, both of which cost time and money.
Trial versions from top LMS providers
The purpose of time-limited trials is to incentivize you to pay for the full version. With the threat of losing your progress after two weeks, a rushed decision could result in a solution that doesn't match your needs.
But there is a third option:
The free LMS that's actually free
TalentLMS offers a functional account to use as you please. Whether you want to test the platform before you buy or want to use the account to provide training, TalentLMS has no time limits — and you can be sure the training you create doesn't disappear!
Boost training adoption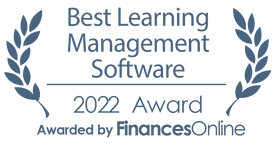 Poorly designed online training software will only distract your learners from their goals. Ensure your people can jump right into learning with TalentLMS's simple interface. Now, no matter your learners' tech level, accessing training becomes a simple task.
Launch from day one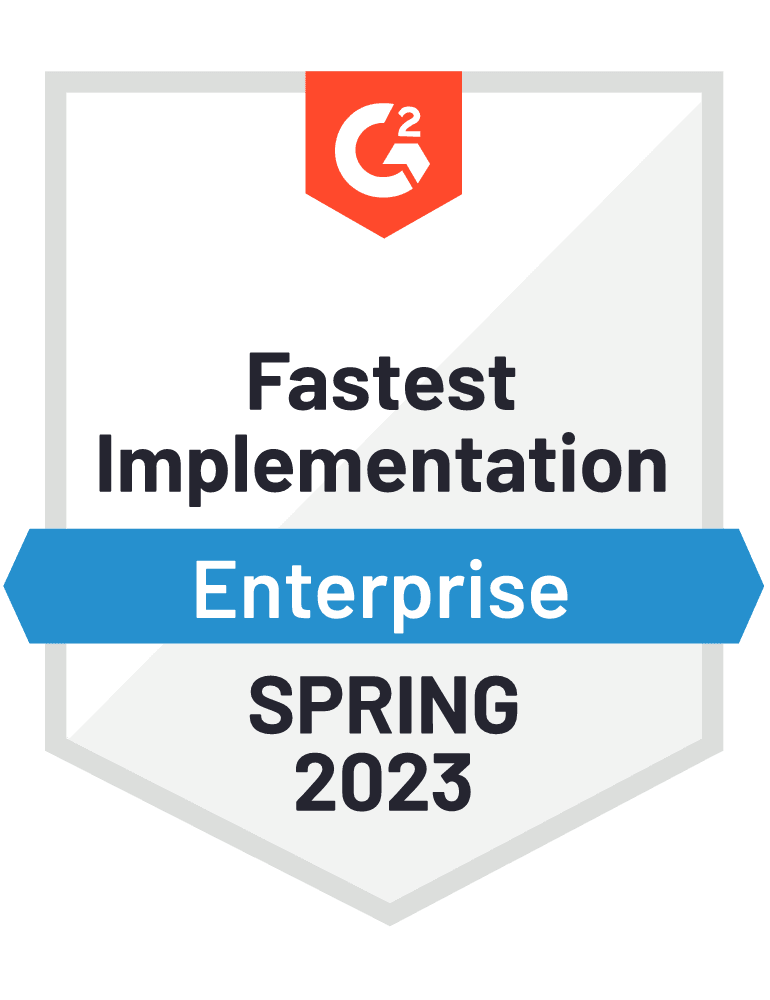 An online LMS boasting the latest features is worthless if you can't use them right away. Don't waste time on a complex platform where time between sign-up and implementation is drawn out. With TalentLMS, you can be up and running by the end of the day.
Reclaim your time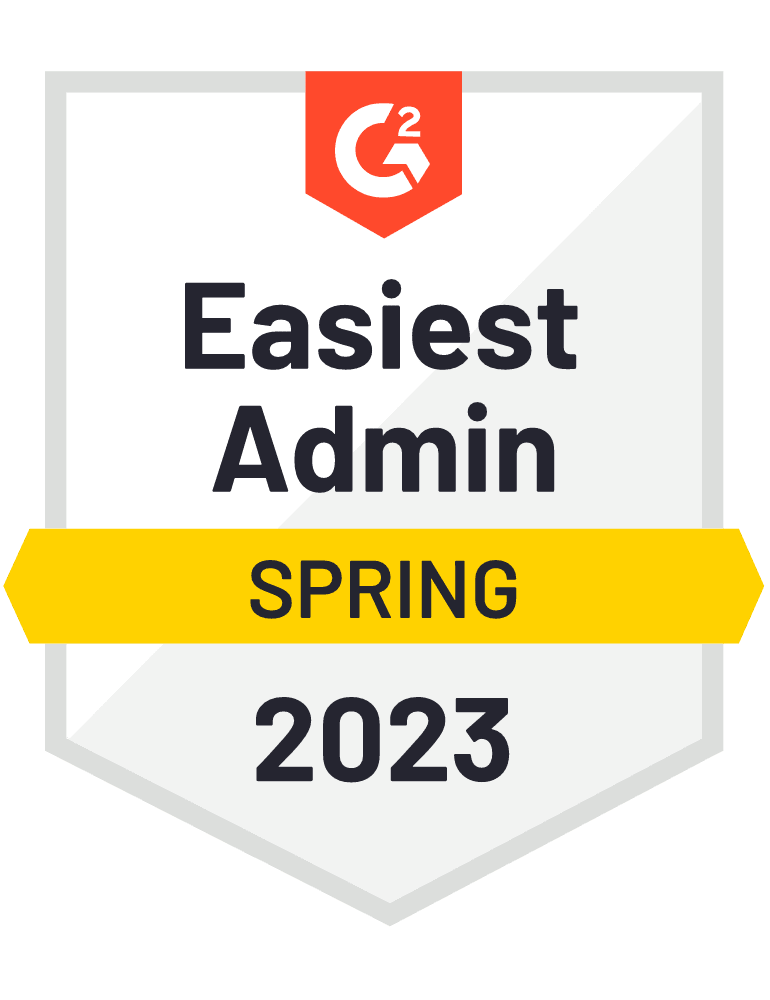 Relieve the headache of monotonous administrative tasks with the learning management system awarded Easiest Admin. Cover ground faster with mass actions, put repetitive tasks on autopilot, and keep the cogs turning while you focus on work that matters most.
Meet the LMS that is actually free
Online training software that does the job
Unlike limited LMS trials, TalentLMS's forever-free account comes with all the features you need to offer training from day one. The only limitations are the number of active users and courses. But, for a small team, this isn't a limitation; it's your size.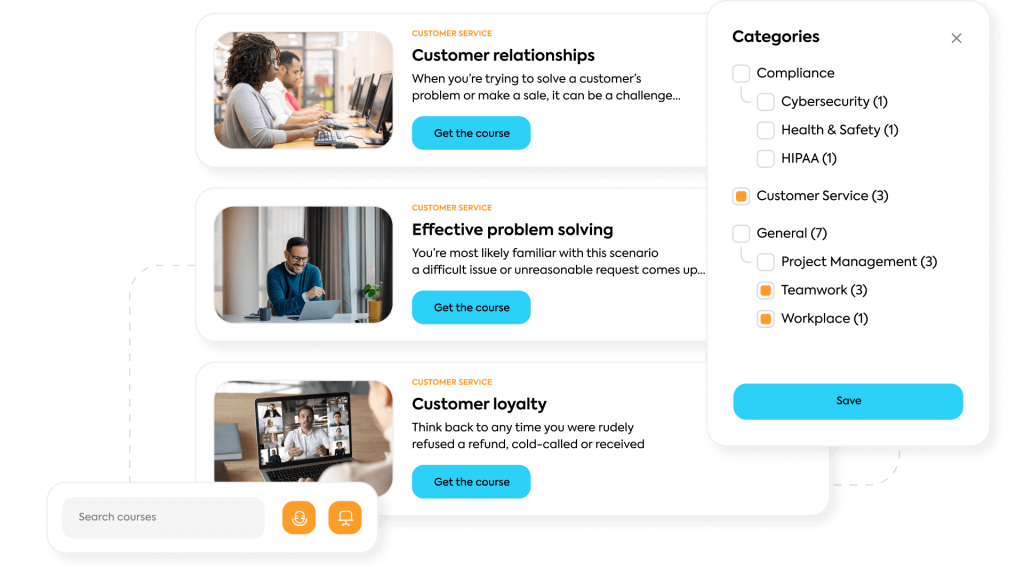 Customize your training hub
Easily implement your brand without worrying about web development. White label your free learning platform with your own logo and theme to make it really yours.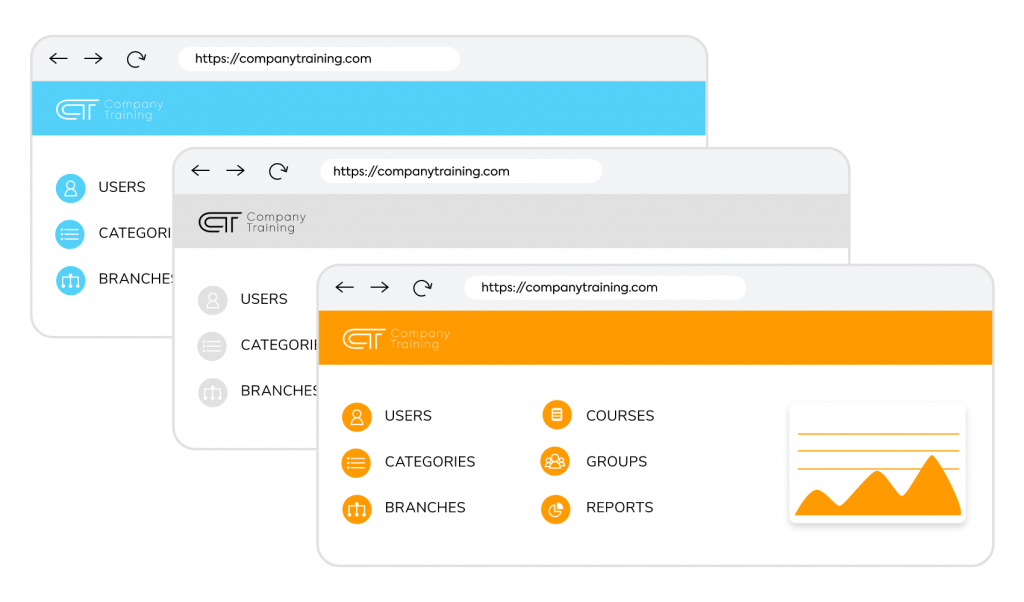 Create courses in a snap
Open-source training platforms are tough to navigate. TalentLMS requires no tech wizardry. Use the drag and drop function to bring training with you or easily create online training courses in a few clicks.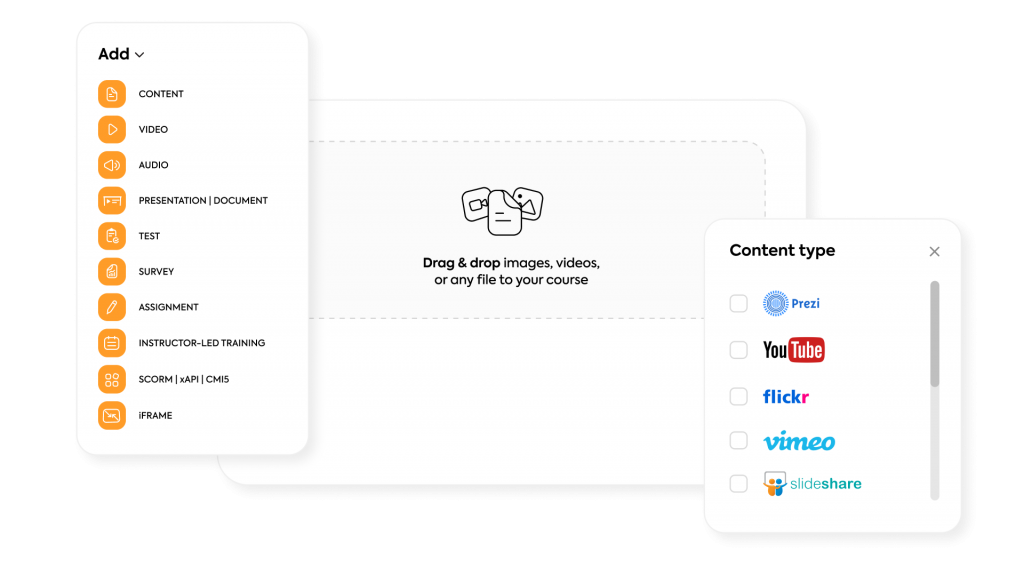 Top support every step of the way
No more ducking pushy sales reps when what you need is a real solution to your problem. Use and test TalentLMS without a clogged inbox or invasive phone calls. And, should you run into any bumps, you can rely on unlimited, expert email support. Yes, even on free plans.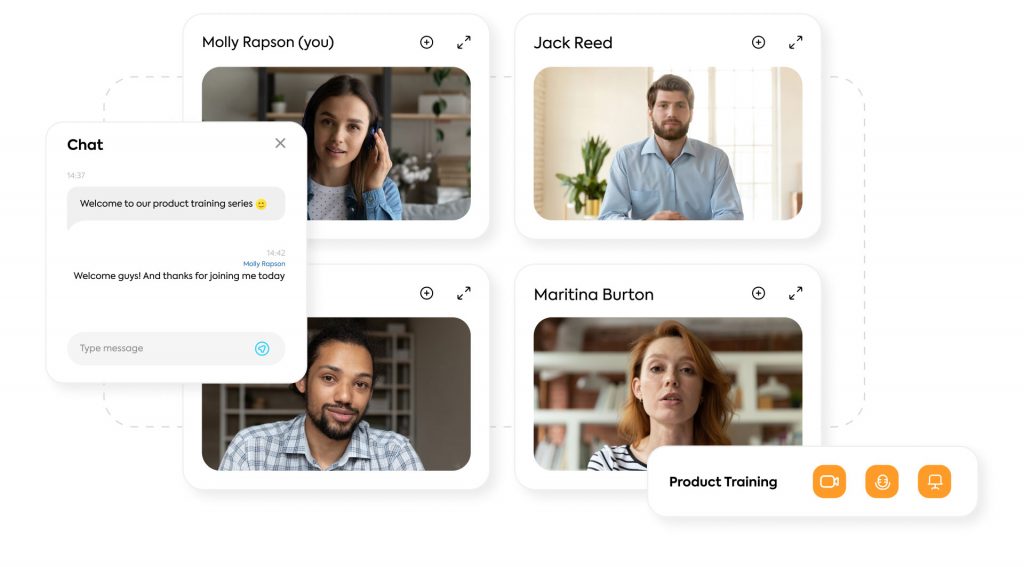 Learn at your own pace
There's no time limit with TalentLMS. Play around with a top interactive training software tool, without pressure. Take your time to see how the best free cloud LMS can match you and your learners' needs.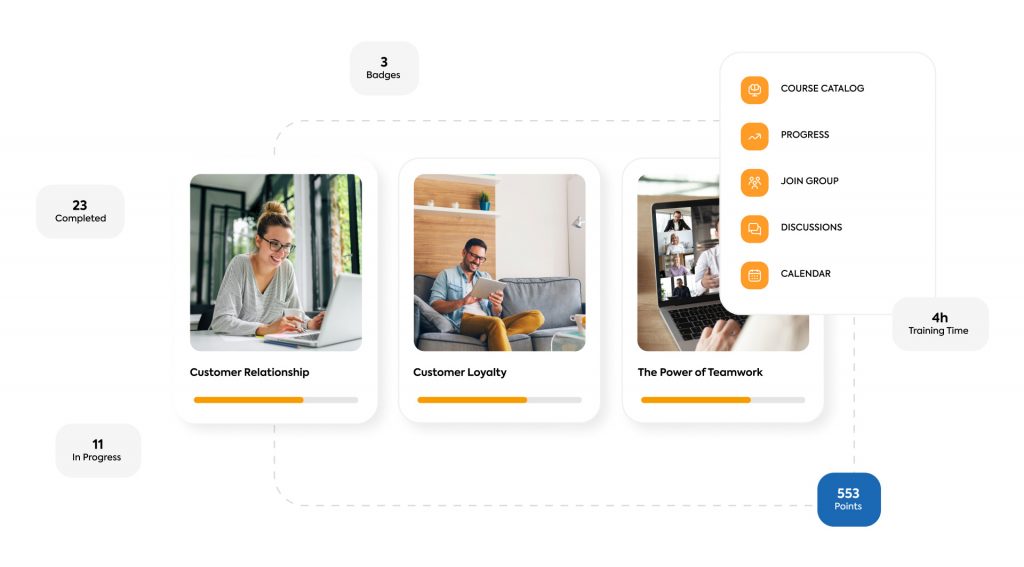 Your scalable LMS
TalentLMS is suitable as an LMS for small businesses. It's ready to go now and ready to grow when you need more functionality, users, and courses. And the adaptable pricing model means you're never paying when you don't need to.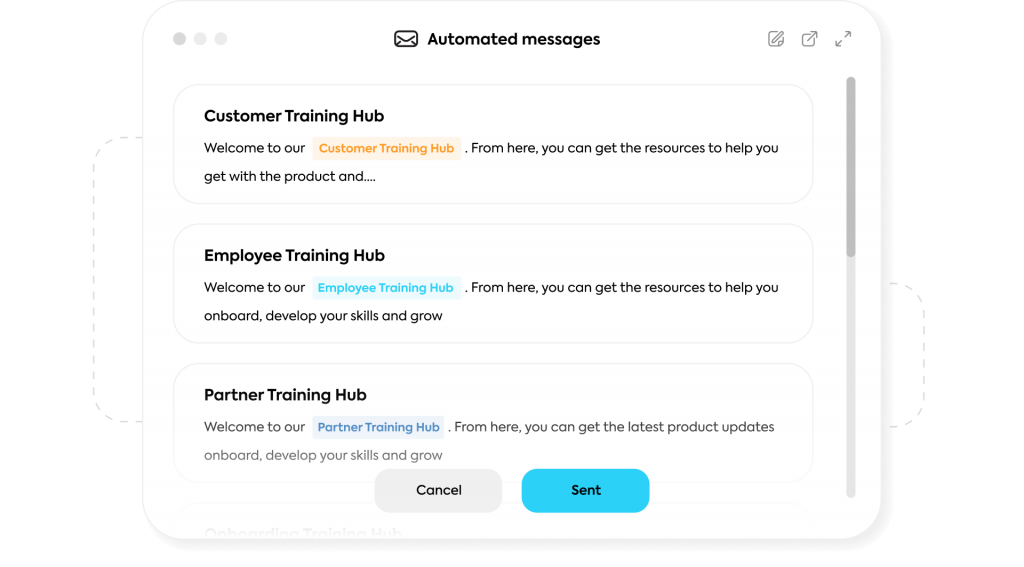 Here's just some of what you get with the free plan:
Up to 5 users

Up to 10 courses

Course builder

Support for SCORM, cmi5 & xAPI

Course catalog

Files repository

Test builder (Import questions in GIFT/AIKEN format)

Survey builder

Learning paths

Blended learning
Gamification & certificates

Discussion boards

Custom branding (custom domain, logo, colors)

Custom themes

Integrations

User types

Reports

Native iOS/ Android app (Online / Offline accessibility)

Email support
Skip the endless sign-up forms.
Create your free LMS account in seconds