Where training never stops.

No matter what.
Move your training online with the most intuitive, affordable cloud LMS.



Go live by end of day
Use your existing training materials or build courses from scratch. Either way, you'll go live 2x faster than the category average and share your courses today.
Access training anytime, anywhere
Whether on desktop or mobile, morning or night, your teams can easily access training on their schedule. No matter the device, operating system, or connection stability.
Connect face-to-face, even when apart
Host virtual training sessions right on the platform. Integrate with videoconferencing tools like Zoom, and keep your training personal.
Set up training in a few clicks
Forget about installation guides and slow implementation, since everything comes out of the box ready-to-use. Sign up, add courses and users, and you're good to go.
Go with an LMS platform that people can use
Make learning easy and choose an LMS that your learners will instinctively know how to use, even those new to online training.
Try for free, upgrade on your own terms
Get started for free (no credit card required), test the platform, and upgrade to a plan tailored to your needs when the time is right.

Administer with ease
When there's no time to waste, stay ahead with an all-in-one solution. Create as many separate training audiences and environments you want, and control everything from a single account.
Gain insights with reports
Make better decisions and see how online training works for you. Generate clear reports about everything that happens inside your eLearning hub, and have complete control over your training.
Save time with automation
Get the platform to work for you so you can focus on the things that matter. Set automation rules to manage your training and put repetitive administrative tasks on autopilot.
Trusted by 70,000+ organizations!
The best part is the friendly relationship we have with the TalentLMS staff. They seem willing and able to address our concerns in a highly collaborative manner, which is very helpful and refreshing. As an innovative leader committed to a beautiful and seamless customer experience, TalentLMS' cloud-based delivery platform was an intuitive choice for ACL Services. The TalentLMS platform is intuitive and quick to set up allowing our teams around the world to access up-to-date courses without the need to install software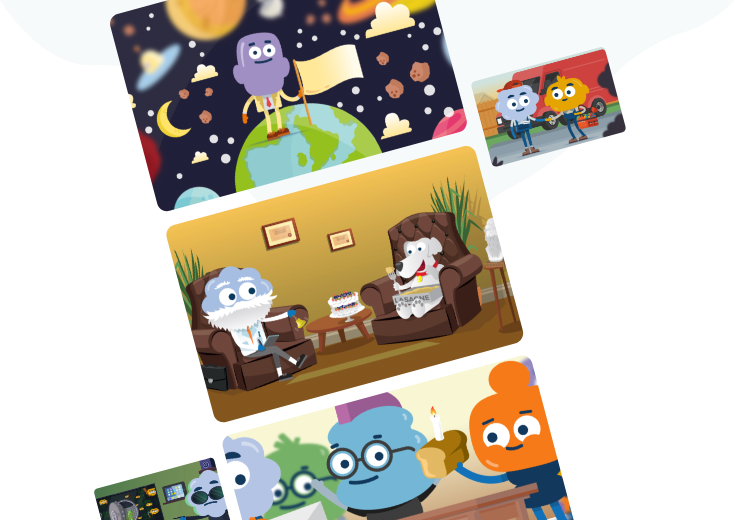 Start training at once with a library of ready-made courses
New courses added regularly

Created by learning experts

Animated & interactive with quizzes

Ready to use instantly with a TalentLibrary subscription
Meet TalentLibraryTM
Our teams are here to help
They'll get you up and running in no time, answer your questions,
and help you become an all-star trainer.
A leading LMS solution
G2 has named TalentLMS a Leader in the corporate LMS category for 2020. Users say that TalentLMS has helped them build their training easily, and go live 2x faster than the category average.

No matter the industry, TalentLMS offers the best online training solution
Train your people. Measure results. Drive growth.
TalentLMS gives you the tools to supercharge every step of your training.