Simplify training across your org 
with supply chain eLearning
Remove bottlenecks in your workflow by offering your teams training with a top supply chain LMS. Create and share courses tailored to your sector and watch your teams deliver products and services faster than ever.
Train every employee from one platform
The foundation of a successful supply chain operation isn't the product— it's the people. With TalentLMS you can train every employee, no matter their department or role, from a single platform. Organize learners and assign courses to ensure everyone has the training they need to be successful in their roles.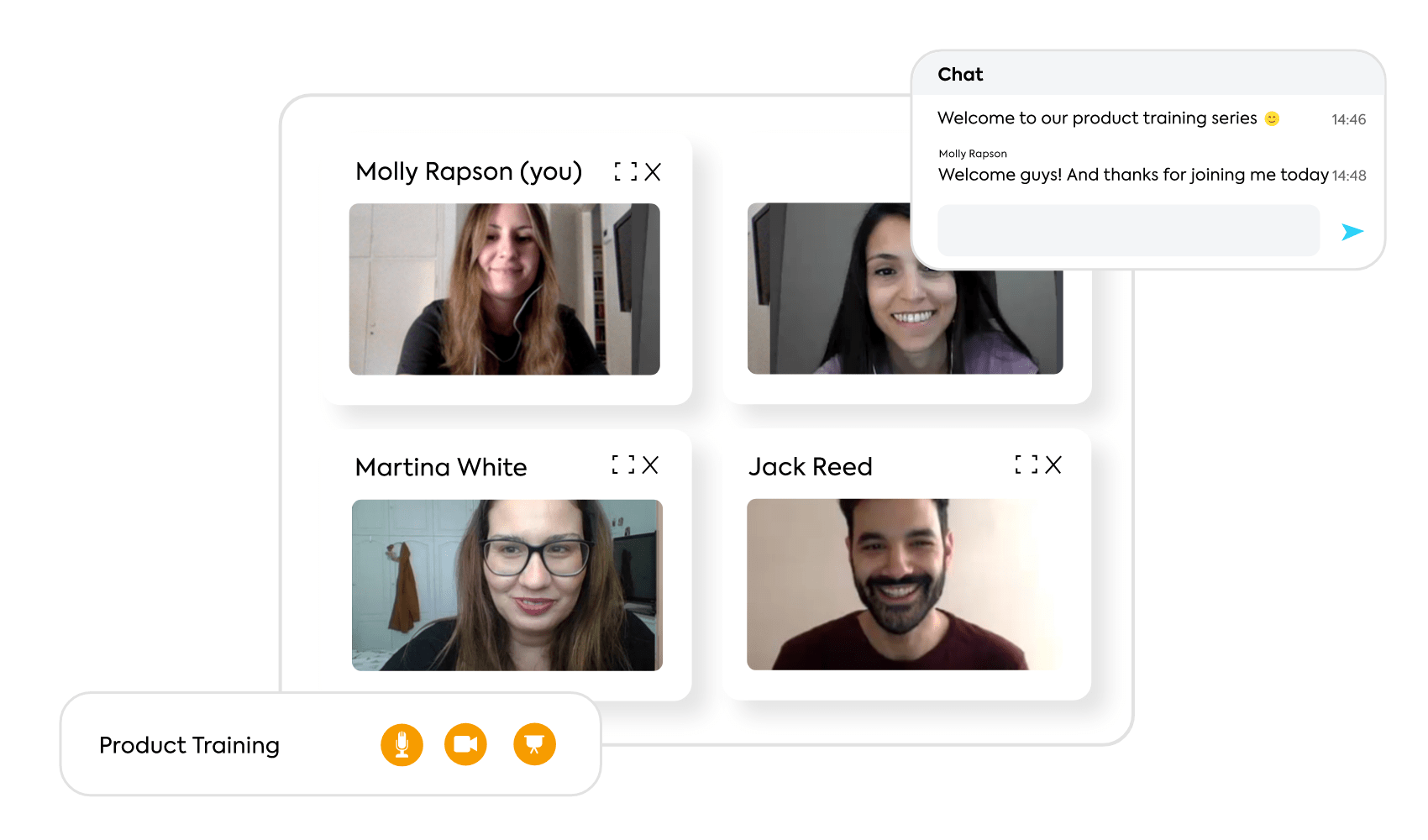 Get rid of team distance
When you've got a lot of moving parts, and people, in-person training quickly becomes a huge expense, instead of an investment. That's why TalentLMS helps you offer training to every member of your team, no matter their location. Host video conferences, leave feedback, start discussions, and keep your people engaged with their learning.
Localize for everyone
Say goodbye to training in translation. TalentLMS supports over 30 languages so that you can help every employee feel right at home. Set your platform to match each learner's language and time zone, ensuring everyone gets the most out of their training.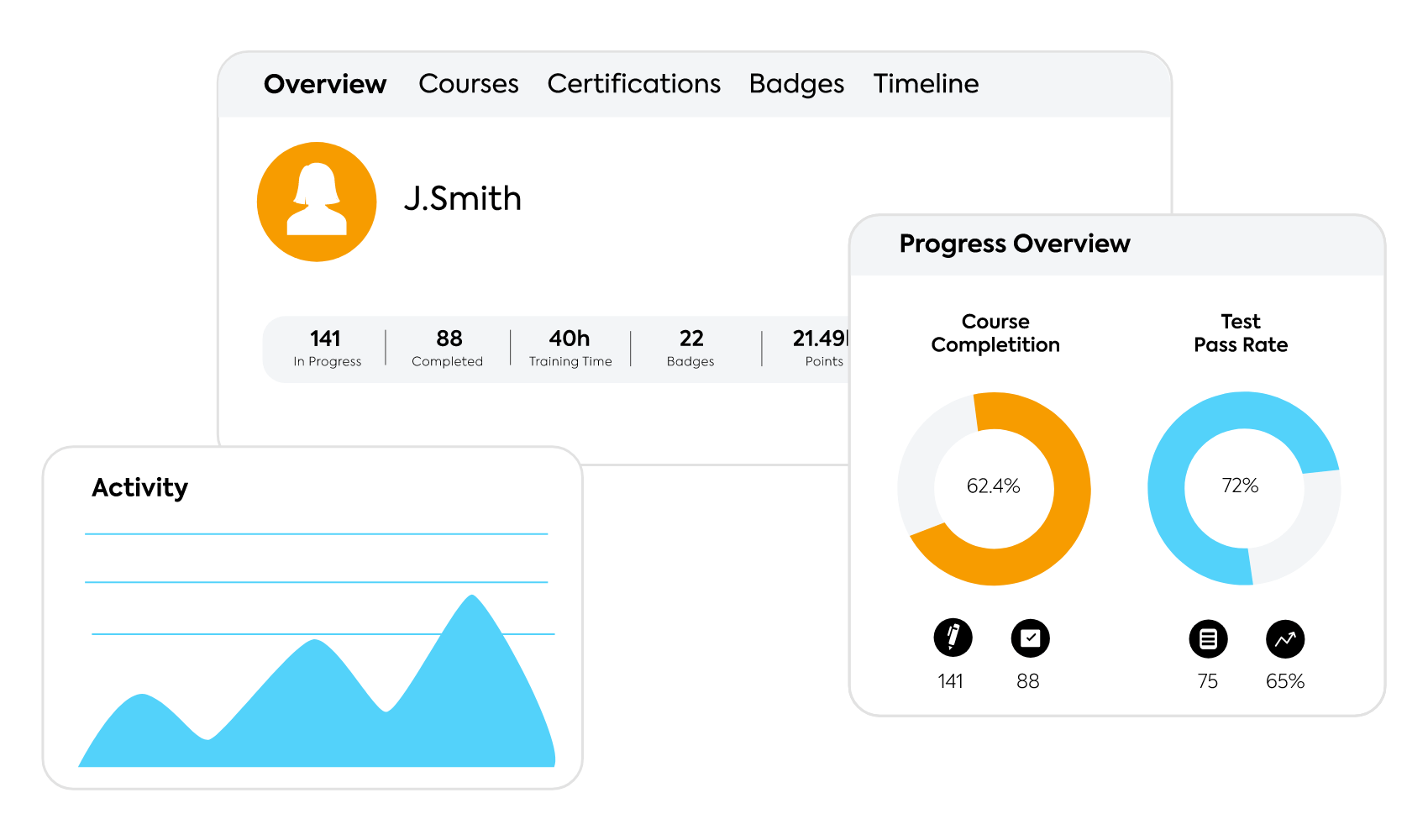 Track progress with in-depth reports
Whether you need a top-level view of your team's training status, or an in-depth analysis of assessment scores and course completions, TalentLMS's reporting system covers all your needs. Ensure every employee is accounted for, and rest easy knowing you've checked all the boxes.
A platform that's built to suit
You shouldn't have to adjust your team to fit into your training platform. That's why TalentLMS lets you set up your portal to mirror your organization. Create as many sub-accounts as you need, and specify custom roles and permissions for your team leaders.
Sign up for a forever-free account. No credit card required.
What success sounds like
I've used TalentLMS as our premier learning and development platform for my entire organization and I've been 100% satisfied! I've streamlined new hire training, cross-training, compliance training, and continuous career development using, and it was super easy to do.User review from G2|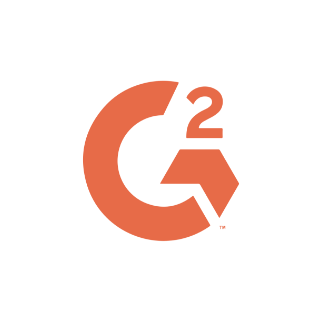 Popular use cases for supply chain eLearning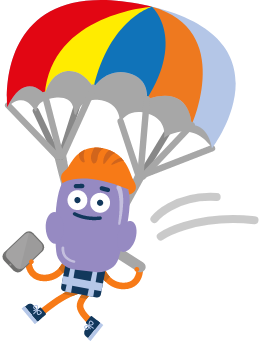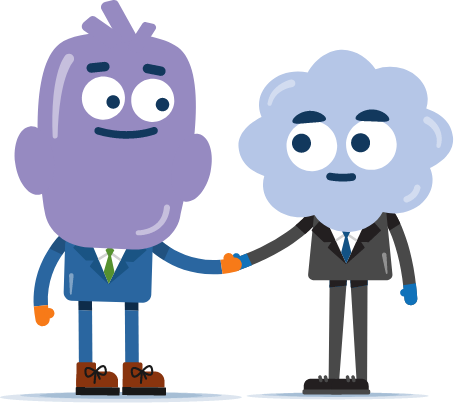 Jump right in with
ready-made courses
Start building
a smarter organization