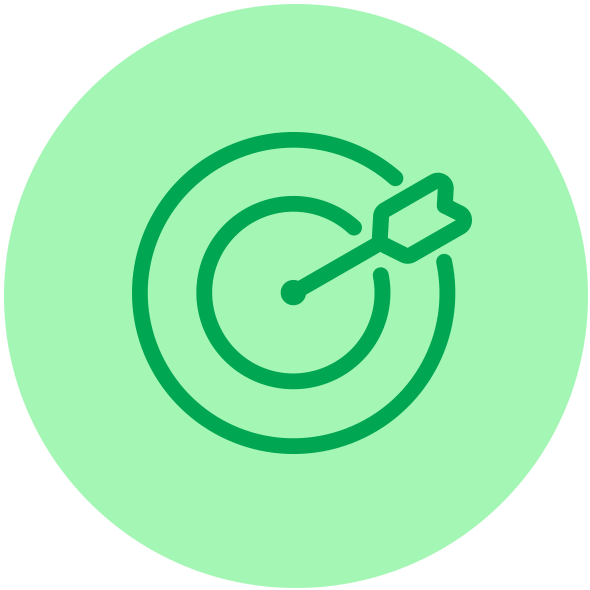 Get off-the-chart results by delivering training to your marketing staff online
Your marketing team holds the growth of your business in their hands. Use a learning management system to deliver online training for marketing staff , so you can sit back and watch as your customer acquisition and retention rates rise to record levels.
Why Use An LMS To Train Your Marketing Staff
Why Training Your Marketing Team Matters
Examples of Training Your Marketing Team
The Benefits of Training Your Marketing Staff
Why choose an LMS to train your marketing staff
Traditional training solutions like classroom-based lectures may be good enough for ordinary marketing agencies. But for forward-thinking organizations, moving training online is the number one way to get the most value from a training program.

By investing in online training for your marketing team, you can future-proof your business. And do it for much less than traditional training. Choosing online marketing training also:
Improves training efficiency

By moving training for marketing staff online, your team can stay updated on the latest marketing developments in an organized, and centrally managed way. Better management makes training more accessible and more likely for learners to compete.

Minimizes disruptions

By using an LMS for marketing training, your team has the freedom to choose when they can engage in their training. This flexibility reduces training disruptions and helps staff get back to work faster.

Reduces training costs

The right online software to train your marketing team should minimize many training costs including travel, venue and instructor costs. And once developed, online training for your marketing staff can be used over and over again – without any additional costs.

Simplifies administration

By moving training for marketing staff online, your team can stay updated on the latest marketing developments in an organized, and centrally managed way.
Why choose TalentLMS to train your marketing staff
TalentLMS is a learning management system that helps organizations deliver effective online training for marketing teams. It comes at a reassuringly fair price and is packed with features that will simplify the way you design, deploy and manage your training.
You'll love using these features:
Comprehensive report engine

Online training software make reporting simple. TalentLMS' report engine expertly tracks performance and delivers customized reports on all training.

Rich communication tools

An online training software, like TalentLMS, encourages communication with features like discussion forums and helps staff stay on schedule with personal messages and calendars.

Engaging gamification

TalentLMS' gamification features are designed to encourage user engagement through points, badges, and leaderboards. Engagement leads to better outcomes overall for training your marketing staff

Supports all training methods

Some marketing training programs will need to include interactive sessions. With TalentLMS, you can incorporate real-time webinars and teleconferencing alongside your regular online content.

Learning-on-the-go

With TalentLMS' native mobile apps for iOS and Android you can take your training online, and make it even more accessible to your marketing staff.

Stress-free maintenance

Αs a cloud-based online training software, there's no installation, maintenance, or backups for you to worry about. TalentLMS' tech team takes care of all of those for you.

Train across departments

Online training for marketing teams can be deployed and used to train employees across departments (and across countries and time zones). With TalentLMS' Branches feature, you can quickly create isolated learning portals while administration is still central and secure.

Instant training

Don't have training content? You can train the marketing professionals in your organization immediately with professionally-made courses that you can buy and deploy from TalentLMS' integrated Content Marketplace.

Easy administration

It's a joy to work with online training software, like TalentLMS, because it makes admin so much easier by automating administrative tasks. Features like Single Sign-On and integrations with your favorite software minimize busywork and let you focus on big-value tasks instead.

Feature-rich content-builder

TalentLMS simplifies the development of new marketing material for your team with a powerful content-builder. You're able to write and format original content, incorporate existing content, and embed all kinds of multimedia assets without any problems.
Ready to train your marketing team online and raise customer retention?
Get started, it's free!
Immediate access to a forever free account. No credit card required.
Why is training your marketing team important?
Today's marketers need to master a collection of skills, including analytics, digital media, copywriting, creative direction, sales, and more. But, not all top-tier employees will come to your organization with all these skills fully-honed.

So, the training you offer should include courses in sales and marketing skills that your employees need to stay up-to-date in a changing market.

By providing superior training to your marketing team, your business can leverage the power of marketing to make more sales and blow up profits.
Marketing training examples in the workplace
So, what does marketing training for employees actually look like in the workplace? It'll vary according to the type of needs of the marketing department and the organization. But to get a full picture of the benefits of training your marketing team, here are a few training examples.
Digital marketing training

Training marketing professionals in yourorganization will keep your marketing team up-to-date with the newest trends and technologies.

Compliance training

As new regulations are released to govern customer privacy and data protection (e.g., GDPR), businesses must ensure that training for a marketing team includes compliance training.

Cross-department training

Marketing training has value for those outside of the marketing department too. For example, teams in customer service and sales can also benefit from the strategies and techniques of marketing training.
The benefits of training your marketing staff
Even the highest quality products will fail to gain traction without an effective marketing strategy. And as technologies improve, new markets emerge, and consumer trends change, it has never been more vital to train your marketing staff.

Some of the most significant benefits of training a marketing team include:
Businesses become more agile

By training your marketing staff, your business will quickly adapt to a changing marketing landscape and in turn drive serious business growth.

Improves team motivation

One of the more valuable benefits of training your marketing team is that it boosts motivation and performance. This burst of enthusiasm brings forth new ideas and ultimately better results.

Increases efficiency

With new methods come better workflows that can fundamentally make a marketing team more efficient. Training marketing staff can transform a slow-to-act team to improve results and do it quicker!

Reduces costs

The benefits of training your marketing team also impact your return on investment. Training lowers all types of costs associated with recruitment and induction. You'll also save money by discarding ineffective marketing techniques.
Train your people. Measure results. Drive growth.
TalentLMS gives you the tools to supercharge every step of your training.
##SOLUTIONS##TalentLMS is free to use for as long as you want. You can always upgrade to a paid plan to access even greater features.