Every quarter and every year, software review sites and training-related organizations reward the best learning management systems. TalentLMS has the honor to be — again! — one of the leaders during the fall of 2020.
With its exceptional ease-of-use, reasonable pricing, and fast implementation, TalentLMS ranks first in multiple categories and has been recognized as one of the best LMS vendors from sites like G2 and Training Magazine.
Without further ado, let's see all the awards and badges that TalentLMS added to its collection this fall based on user reviews and expert analyses:
Best LMS on FinancesOnline
FinancesOnline, the software review platform, ranked TalentLMS as the best LMS for the second year in a row. Among 634 learning management systems, TalentLMS got a 99% score on a user satisfaction score and an overall score of 9.8/10. The ratings were based on features, implementation, customer service, integrations, and mobile support.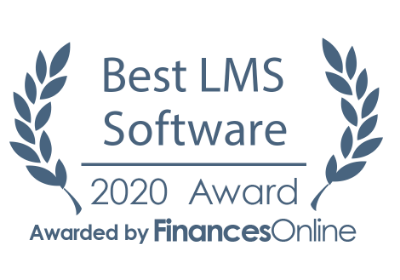 Also, TalentLMS was recognized as the Experts Choice and received the Supreme Software badge.
Gold medal from SoftwareReviews
TalentLMS is a gold medalist in the LMS category on SoftwareReviews, a division of Info-Tech Research Group. Based on user review data, TalentLMS ranked first in multiple categories, including ease of customization, ease of implementation, quality of features, and business value created.
2020 Training Magazine Choice Award
Training Magazine honored TalentLMS with the Choice Award for 2020 in the Learning Portal/LMS category. Thousands of users voted in six categories, and the result was an average weighted score.
Leader in the Corporate LMS category by G2
G2, the popular peer-to-peer review site, has recognized TalentLMS as the top learning management system for the year 2020, including Fall 2020.
With high, real-user satisfaction ratings from review data and market presence criteria, TalentLMS is officially a Leader in the Corporate LMS category for the year 2020 including Fall 2020.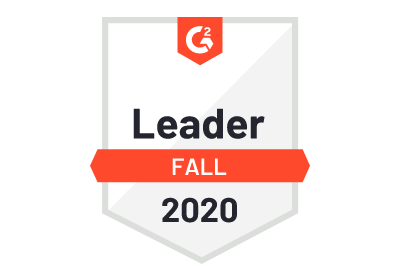 In addition to that, TalentLMS received multiple awards from G2 in the past six months, including the Leader Small Business badge and the Leader Corporate LMS with the easiest setup.
Top rankings in eLearning Industry
The leading publishing platform, eLearning Industry, recognized TalentLMS as the best LMS in various categories. Customer experience, features, innovation, customer reviews, customer retention, and social responsibility, are among the criteria that determine the winners.
TalentLMS has landed in lists including Best LMS for 2020, Best LMS When Working Remotely, Best Employee Training LMS, Best User Experience, Best LMS for Employee Onboarding, and Best Compliance Training LMS.
Best LMS by Digital.com
Digital.com is a software review site that analyzes user comments and discovers sentiments about products to help small business owners make purchasing decisions. This year, TalentLMS was included in the 2020 Best LMS Software Companies list.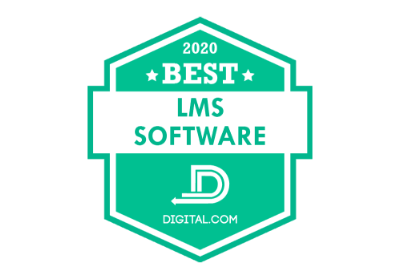 Top Employee Training Tool by AGS
Airiodion Global Services (AGS) researched companies, tools, and best practices to help businesses decide on software they should buy. This year, TalentLMS was recognized as a Best Employee Training Tool with a 5-star rating.
The rates were based on course management and flexible pricing plans.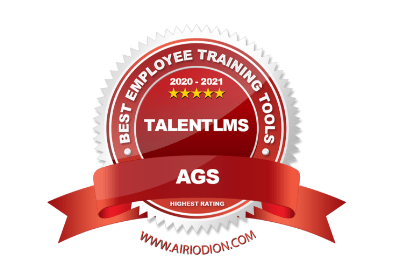 | Tags: Awards