Fun fact: In August 2013, NASA engineers programmed the Curiosity Rover to sing Happy Birthday to himself while he roamed Mars fulfilling his important work. What if you could treat your learners to similar merriment this holiday season?
You can!
As we barrel toward the end of the year, learners might be tired and in need of extra motivation. Decorating your training portal will put them in a festive mood and make training more fun and engaging!
Here are some tips on how to transform your TalentLMS portal into a magical wonderland!
1. Welcome your learners with warm wishes for the holidays
You can use internal or external Announcements to wish your learners happy holidays or to inform them of any important notice regarding holiday closing schedules. These can be found under Account & Settings > Announcements. You can choose to add festive graphics using css, as described in this article.
Feel free to experiment until you achieve the perfect holiday look!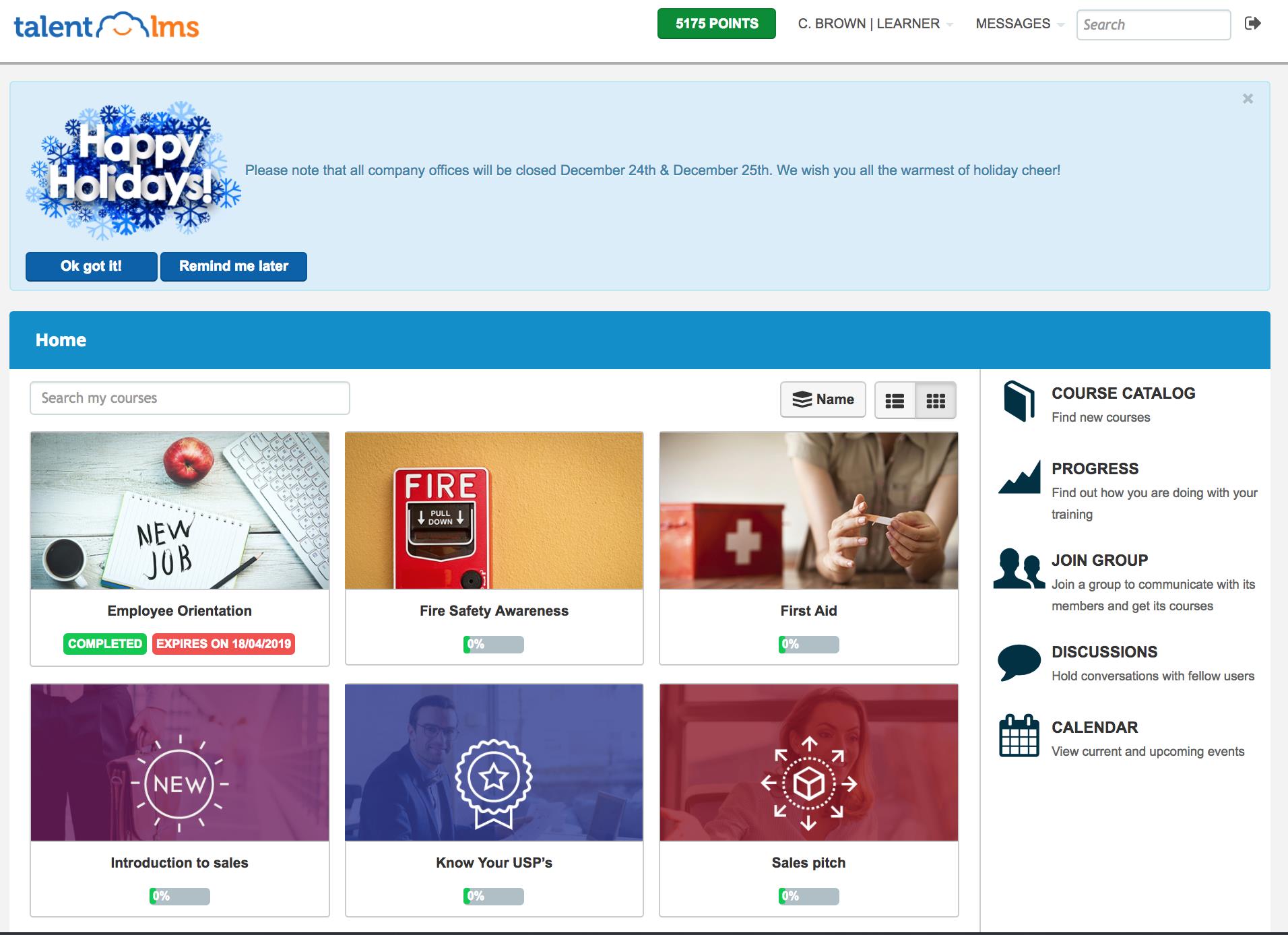 2. Add a Christmas themed background
The background image is what really sets the mood in your eLearning portal, customizing your background image to a holiday-themed image will definitely get your learners in a holiday mood.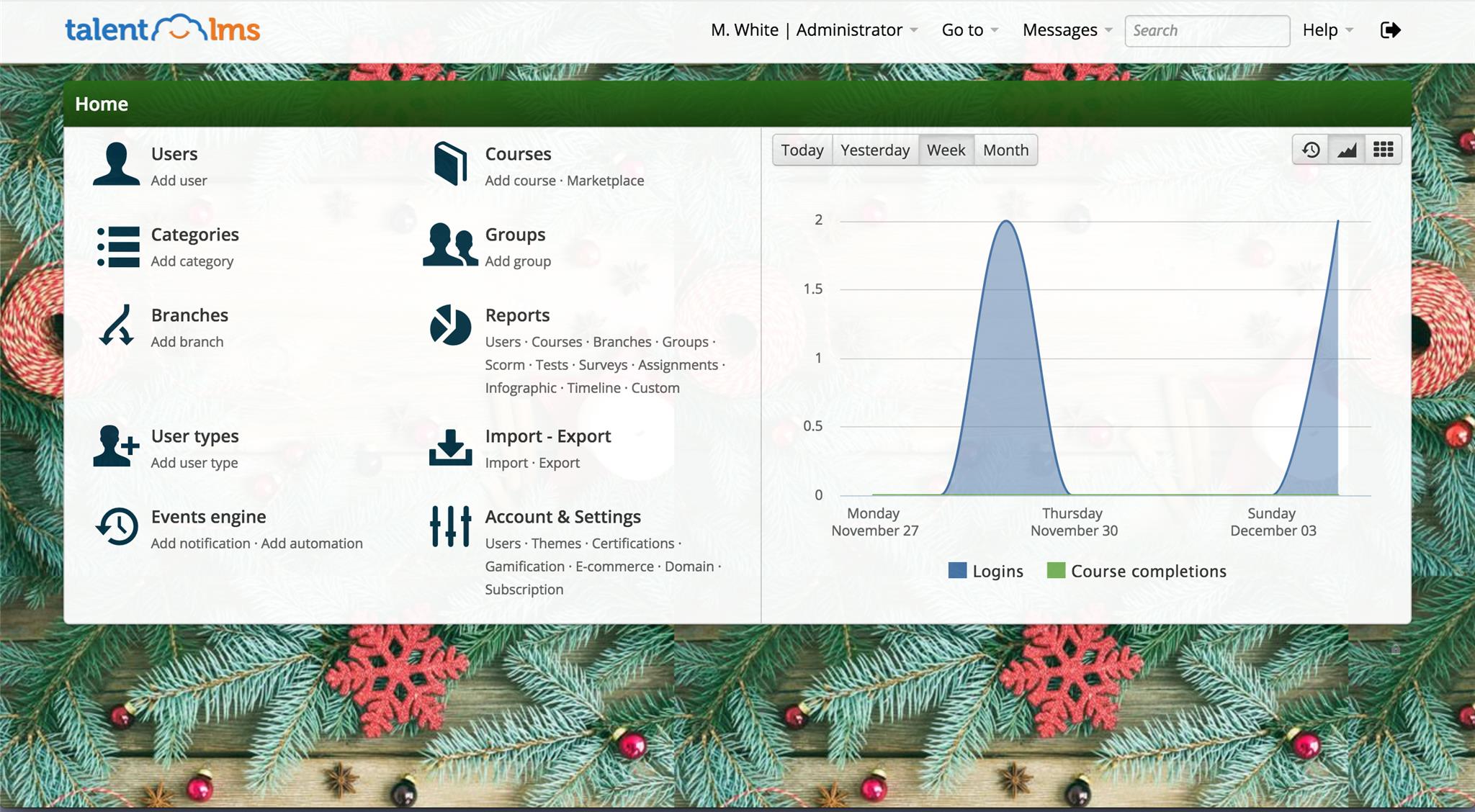 3. Switch to a Christmas themed hero image on your homepage
The homepage is what most learners usually see before logging in to access their training. Switching your main banner on a custom homepage is an easy way to create a holiday spirit. But without distractions in the actual portal or interfering with the training too much.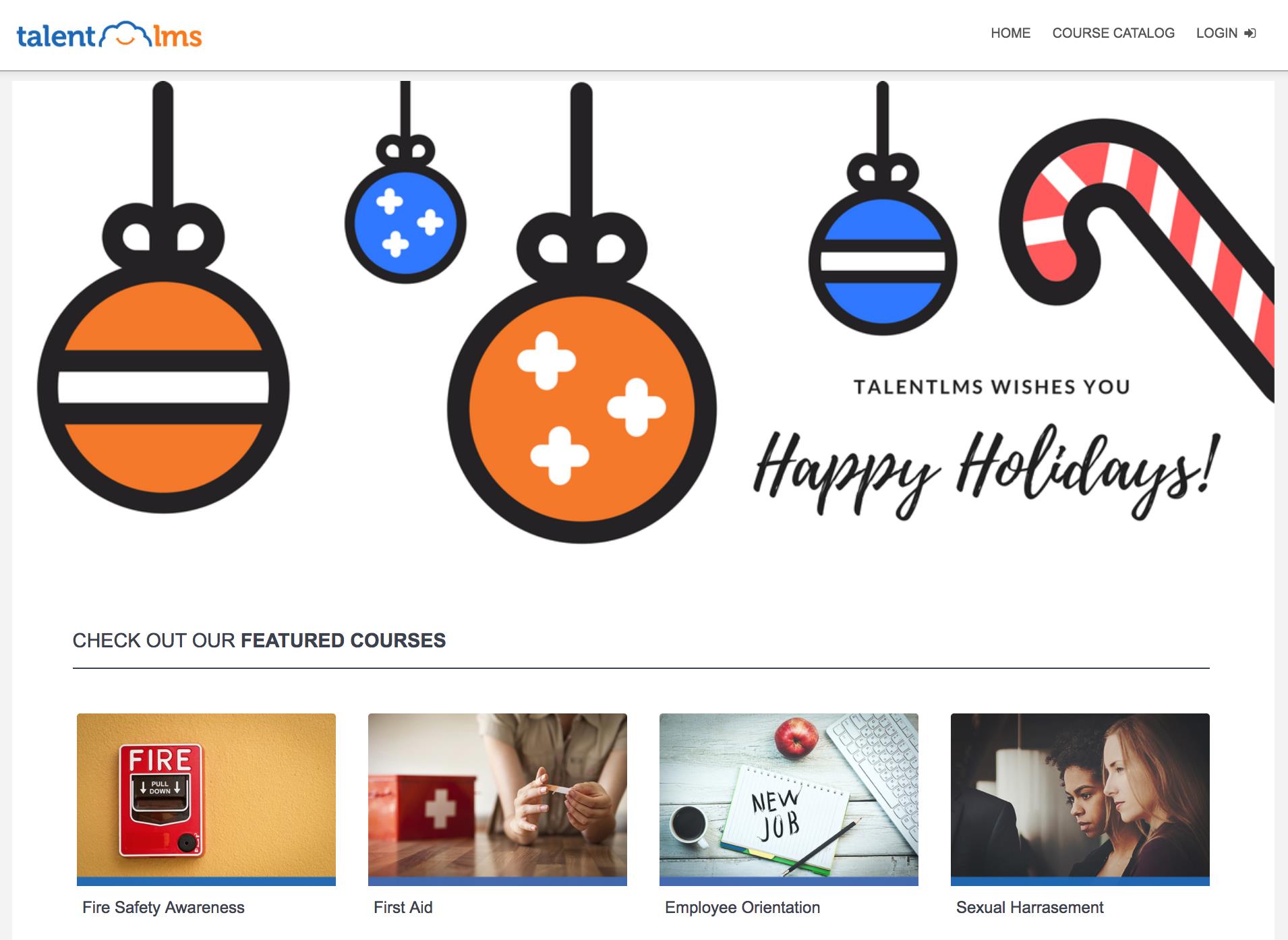 4. Special course or bundle offering
Create a special course just for the holidays or as an end of year bonus for your training curriculum. If you're selling courses, you might want to offer a holiday bundle and offer them at a discount. If you're using gamification in your curriculum, you can even customize the points awarded per course and give learners who complete them extra points.
5. Send a holiday card to your learners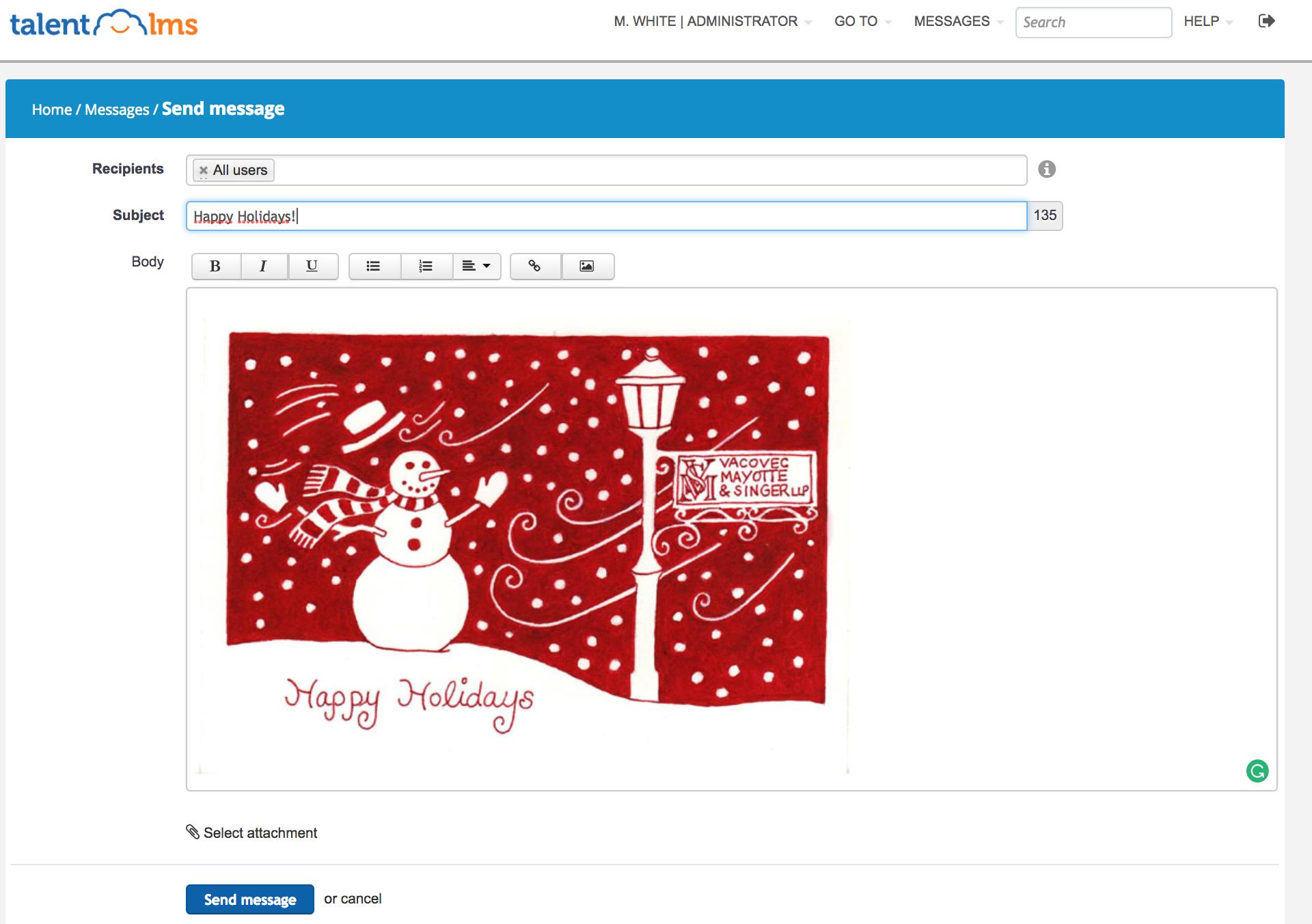 Finally, nothing says happy holidays like actually saying happy holidays. Send a holiday card through System Messages to all your learners or even to a particular group of learners.
That's it! Whether you choose to use one or all five of our tips, they're an easy way to inject a warm and cheerful atmosphere into your training portal.
Try decorating your TalentLMS today because if Curiosity Rover deserves a song on his birthday, your learners deserve some festivity this holiday season!