There are two types of people in the world.
Those who believe the adage "you are the company you keep". (Soooo, like, I'm a cat?)
And those who say you are the things you do every day — the small rituals and the grand traditions.
We think it's both.
That's why we asked the entire company to share their favorite holiday tradition. That thing they do that makes them feel like it really is the most wonderful time of the year.
Here are just a few of their unexpected, lovely and quirky stories:

Baking Bad
Aris Apostolopoulos, Content Writer
There's nothing better than spending time with family. But we've never really done what is generally accepted.
Every year, we gather around my grandma's table. She's an excellent cook. After every plate is wiped clean, it's time for dessert. Only thing is, grandma's the worst baker in existence. The problem is, she loves baking.
At first, nobody said a thing.
That all changed in 2005, when uncle Jimmy spilled the beans by confessing that he didn't find her desserts tasteful. After that, all hell broke loose. By 2009, we all knew (including grandma) how much we hated her Christmas desserts and a weird custom was born.
We vote for the worst grandma dessert. She's in on it though, and laughs when her "favorite" one comes first (or worst!)
Today, I believe she bakes bad on purpose. Every year, she bakes two decent desserts (oh God, they're just decent; not good), and a disgusting mass made of sugar, flour, and ten other secret ingredients. We always try to name them, but we can never find the last one.
---

Carols in November
Natalie Petsali, Customer Success Manager
I hit play on my holiday playlist in November — yes, I'm one of those people. In my defense, it's what gets me through all the end-of-year madness.
---
DIY Xmas
Eleftheria Papatheodorou, Customer Support & Training Manager
I love exchanging gifts. I love it so much that a few years back, I started a tradition of my own. Now, every year, I make holiday decorations for my closest friends and family.
Of course, I can't fail to mention shopping and strolling around the city. The atmosphere, the cold, the dreamy lights. It's almost like a fairytale!
---

No (Tolkien) elf, no Christmas
George A. Pappas, Product Designer
Definitely going to the movies on Boxing Day.
The "Post-Christmas Epic Movie" tradition started way back with "The Lord of the Rings: The Fellowship of the Ring" in 2001.
Since then, it's been my favorite part of the holiday season: Boxing Day, stuffed with food from a bunch of Christmas lunches, lights still up all around the house. And then a nice, relaxing 9 pm movie — the more elves, swords, and magical rings involved, the better!
---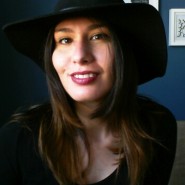 Maldovia has to be a real place
Eleni Zoe, Lead Writer
My favorite tradition is watching all those made-for-TV holiday movies.
You know the ones.
Where some girl from Chicago meets a Prince from a made-up European monarchy (i.e., Baltania, Maldovia) and they fall in love. These movies are so bad, they become good. If I don't order Chinese takeout and watch a bad romantic movie, then it doesn't feel like the holidays to me.
---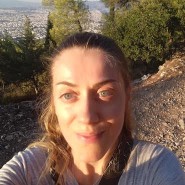 New beginnings
Ana Casic, Media Relations Coordinator
Once in the holidays, when I was a little girl, my father took me ice skating. As I stepped on the ice for the first time I felt strange, but then it became exciting and fun! I must've fallen down a zillion times that day. But once I let myself go and flew over the ice, I was hooked.
Hooked on exceeding my limits.
Since then, my favorite holiday tradition is starting something new. Doing, or planning to do, things I've never done, having experiences I've never lived before. Whether it's Indonesian dances or making pizza from scratch, training for a marathon or planning a trip to China, I need to satisfy my curiosity.
Sometimes this new experience will stick. Sometimes it won't.
But it always opens up a new world for me, keeps the routine at bay and welcomes playfulness in my life.
---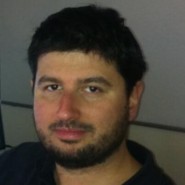 A Trans-Siberian holiday
Yiannis Panagopoulos, Senior Software Engineer
It's the time of the year when I listen to the Trans-Siberian Orchestra. I also listen to songs such as "Santa Claws is Coming To Town" by Alice Cooper and, of course, Twisted Sisters' "A Twisted Christmas Album."
---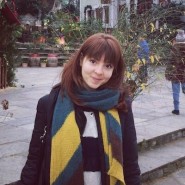 Netflix and salad
Alexandra Fotiadou, Customer Success Associate
Christmas movies on Sundays forever. With Russian dressed herring salad for me. Always. Period.
---
Twelve lucky grapes
Maria Logotheti, Customer Happiness Specialist
My favorite tradition doesn't come from Greece where I'm based, but Spain. It was such a fascinating custom to see.
As soon as the clock struck midnight, people started eating twelve "miraculous grapes", which symbolize the twelve lucky months of the year ahead.
I remember seeing all these people dressed to the nines, their mouths stuffed with grapes. It was such a fun way to kick off a new year, and a memory I'll never forget.
I've even thought of starting my own Greek tradition. But instead of twelve grapes, I might as well eat twelve "melomakarona" — traditional Greek honey cookies.
That would be hilarious. And delicious!
---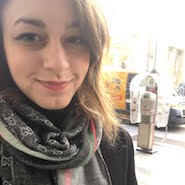 Rooting for love
(A Colin Firth fangirl tradition)
Eleni Skriviliotaki, Sales Executive
I'm a world-famous sucker for romance!
That said, my holiday tradition is watching "Love Actually" while eating junk food and piles of sweets — also, I always root for Colin Firth to get the girl!
And if Santa says I've been nice, I get to open my presents as soon as I wake up on New Year's Day.
---
Whether you'll be alone or with family, rooting for superheroes or Colin Firth, munching on grapes or turkey, all of us at TalentLMS wish you happy holidays.
And we hope that our company has made your life a little easier this year.
We'll keep aiming for that next year, too.