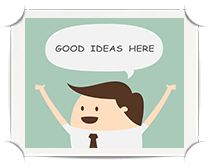 Any CEO, entrepreneur, or manager will openly admit that online employee training and development is one of the most essential aspects of a profitable organization. However, even more important than employee development is new employee orientation, as this serves as the springboard for their future success within the company.
In this article, we'll go over the benefits that make online employee orientation so essential (for business of all sizes). We'll also share some tips for how to develop an orientation that allows your organization and its new hires to enjoy every advantage that online employee onboarding has to offer.
The many benefits of online employee orientation
There are a number of advantages associated with online employee orientations, as opposed to traditional onboarding. Here are just a few of the many benefits:
More cost effective
When you carry out the orientation process online, there is no need to print learning materials or to have an instructor on-site. You can simply allow the new employee to log on to the LMS and begin their orientation process. This means that you not only save time, in terms of printed materials, but you also won't have to pay for a facilitator's travel expenses or time.
More convenient
Employees can even take access their online employee orientation materials while they are at home or on-the-go. They won't have to be physically present within the store or office. As such, it's more convenient for them and more effective for you. When they do come in for their first day of work, they will already have the knowledge and company information they need to step into their respective role and get the job done.
Allows for on-the-job training, without being on-the-job
With online employee onboarding, new hires can learn all about company culture, policies, and their basic job duties before their first day. For example, you can include a brief customer service training module within the LMS that enables them to learn about the return or exchange process and policies of the company. In this way, they can be better prepared to handle these common job duties when they encounter them on-the-job (minus the steep learning curve).
Encourages team building among new employees
One of the perks of online training is that employees can engage in group building activities, even if they are aren't in the same room. Thanks to online forums, instant message, and live chats, new hires can communicate with one another remotely during an orientation session, in order to begin the team building process. Encourage them to solve common work issues together or to engage in a scenario that they may encounter on a regular basis at work within the orientation itself.
Centralized storage of necessary forms and paperwork
Gone are the days of piles of new hire forms and employee orientation paperwork. With online employee onboarding, you can now store all of the documents and reference materials in your LMS, and simply have the employee print them if they so choose. This not only makes orientations more convenient and budget-friendly, but you won't have to worry about documents being misplaced or employees not receiving the correct forms. It's all in one place that they can access anytime, and from anywhere.
Tips for creating effective and informative online employee orientation
Here are just a few helpful tips to help you make the most of your online training and new hire orientation courses:
Determine the objectives of the orientation beforehand.

Figure out what you really want the outcome of the orientation to be. While filling out necessary forms and informing the employees of the company's policies may be a top priority, it's also essential to concentrate on the company culture, the primary job duties, what it's like to work for the organization, and the resources that the employee will need to effectively do their job. So, before you begin developing the orientation content and design, decide what you want to include and pinpoint your primary objectives.

Only include pertinent information

Don't overwhelm the new employees with extraneous information that they really don't need. While it may seem wise to deliver as much information as possible in the beginning, this may end up just overwhelming them (which has been proven to lower knowledge retention). Also, try to engage the employees by avoiding lengthy text and verbose video lectures. Instead, opt for interactive activities that will allow them to feel as though they are actively participating.

Include links to important resources

Try to include links to important documents, references, and resources that the new employee might find useful or helpful. This will enable them to access information conveniently, instead of having to search the web for essential documents, forms, or data. This will also give them the opportunity to print forms while they are at home and complete them when it is most convenient for them…which also saves you money in paper and printing costs.
Orientation is a process

Above all else, keep in mind that orientation is a process. More often than not, all of the information that you need to convey cannot be acquired and retained by the employee all at once. If you do need to include a myriad of information within your online employee orientation, then break it up into smaller, more digestible, modules that they can complete over time. This will allow the new hire to slowly but surely acquire the necessary information without feeling overwhelmed by data overload. Also, consider adding multimedia content to each lesson or module, so that you can appeal to multiple different learning types and styles.
| Tags: Online Employee Onboarding