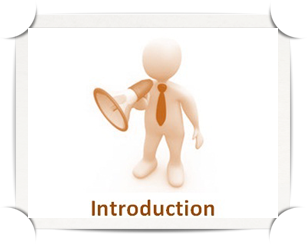 Today we would like to announce the public-beta release of TalentLMS, our brand-new lean LMS that, quite simply, just gets the work done. TalentLMS is a cloud-based, lean LMS with an emphasis on usability and easy course creation.  With TalentLMS we wanted to create a better learning experience in every way that actually matters – and we are excited about this new offering.
The product focuses on small but growing organizations. There are a number of obstacles that prohibit small organizations from using elearning. To be productive, small businesses need a number of tools and several related services such as setup and maintenance, course creation and the support of end-users. All these require ample time, resources and money. It comes as no surprise that most small organizations find elearning a non-viable pursuit and prefer on-job or informal training methods.
With TalentLMS we tried to answer one main question:
How can we provide real value to small organizations through elearning?
We have a prevailing hypothesis that is the basis of everything we did with TalentLMS. This hypothesis has to do with both elearning and the environment in which a small company needs to adapt and grow. Our main hypothesis is this: "for a small organization to adopt elearning we first and foremost need to make it a super lean experience"
But what defines a lean experience?  There are a number of different ways to approach lean. Indeed, we had to expand our main hypothesis to view the problem from different angles. Here's how we approached the problem and what you can expect from TalentLMS:
TalentLMS is optimized around efficient time usage.
Time is in short supply and time management is central to beating work overload and being more efficient. Efficient time usage is a solid base to support long-standing growth. We know that small companies have overworked people with multiple roles. We wanted to make their lives easier.
How you benefit:
Self-explanatory UI, fewer configurations, fewer steps to complete anything, increased retention, minimized risk.
Reuse
Forget creating courses from scratch. With TalentLMS you can create courses by transforming and reusing content from various sources to tell interesting stories with enhanced learning attributes. Reuse content from presentations, YouTube, Wikipedia, Slideshare, Scribd and many more sources. Create courses in a few minutes rather than a few days.
How you benefit:
Reuse material from your current presentations, word documents, videos or any online material from blogs to social sites. We transform the content to optimize the viewer experience.
Conventions
TalentLMS is based on conventions. A convention is a well defined default that works in most cases. Conventions mean fewer settings, fewer problems and increased productivity.
How you benefit:
Minimize time to be productive, improved user experience, increased productivity.
Cloud: Letting you concentrate on results and not on technology
TalentLMS lives on the cloud. Cloud is really about convenience. You can start or stop your learning portal immediately, you can grow as much as you like, you can minimize your costs and have a completely automated environment. In other words, a cloud solution lets you concentrate on results and not technology.
How you benefit:
Pay as you go, start/stop whenever you want, scale as needed, we handle all updated-upgrades-backup.
Mobile
Most tools offer different experiences between mobile and desktop interfaces. We don't. TalentLMS is built from scratch to work with modern devices and is optimized around them.
How you benefit:
The same optimized universal interface fits all devices
Simple, not simplistic
Lean does not mean simplistic or sub-optimal. We constantly debate and balance the pros and cons of an added functionality. We want to keep it really simple but at the same time powerful and adaptable.
How you benefit:
All the tools you need in one convenient package