The gamification LMS that grips your learners' attention
Declare victory over low engagement, low completion rates, and poor performance
Companies that trust their training with TalentLMS
In just a few clicks, you can turn your training into an addictive goal-setting and goal-reaching powerhouse
Points
Points are one of the mightiest gamification elements out there. As a gamified learning platform, TalentLMS hands over point control to you. You customize the number of points your learners earn through our fixed set of actions — actions designed to increase user engagement. Activate TalentLMS' point system and you'll activate learning.
Levels
Add a layer of interest and functionality to your training environment with levels. Levels create dynamic learning paths as courses are only accessible to learners who have progressed to the next level. This type of hidden content sparks interest, giving learners that much needed boost to interact with gamification training software more often.
Badges
Win half your training battle by getting your learners to participate. With our built-in badges engine, you'll create a clear goal-setting and goal-smashing environment. As gamification badges get progressively harder to earn, your learners' knowledge will improve and engagement will skyrocket. Plus, badges are customizable so you can recognize your learners' achievements in your way.
Leaderboards
Some teams thrive on seeing their names in lights. A gamification LMS like TalentLMS lets you hook those learners from the start by enabling leaderboards. Leaderboards not only help with goal-setting, but provide indirect feedback and inject a competitive edge to training. It's like getting a "high score" for a job well done. Instant confidence-booster.
Rewards
Rewards are consistently ranked as the most motivating gamification elements. In TalentLMS, we give you the power to offer reward-based discounts. If you're selling your own courses, this is a reliable way to boost learner engagement and loyalty to your programs.
Avatars
Get your learners to own their training by encouraging them to fill out a personal profile and add an avatar. Whether they choose representative images of themselves, a fun candid, or a professional headshot, there's a higher chance of developing personal ownership of the gamified LMS and their efforts inside it.
Gamification reports
With TalentLMS' reporting engine, you can keep track of your learners' progress on a gamification level too. Have a look at the number of points they've earned, badges collected and their place on a leaderboard to help you reward your most-active users, design better courses, and make better-informed decisions.
Customizations
Personalize your learners' gamification experience in a way that makes sense to your organization. With a gamification LMS like TalentLMS, you can offer a different "game" experience to individual teams. You can also control the point-system and change the look, feel and name of the pre-loaded badges to suit your brand, your teams and your strategy.
---
We use gamification in quite a simple but effective way: users collect points and we reward the most active ones once every quarter. We also have many elderly software users, who are not as confident using technology, and their feedback is that gamification makes using an LMS less "serious", more fun and much more motivating. We will definitely continue using TalentLMS' gamification features for sure.
Visma Software Finland
We love TalentLMS' gamification options. We use the point system to drive user excitement and gain their buy-in. We set things up so whenever any of our employees finishes a course, they receive a specific amount of points. We created a points catalog housed in TalentLMS where employees can cash in their points for various WGU-branded promotional materials. Thank you, TalentLMS, for providing a platform where we can provide training in a fun, creative, and exciting way!
Western Governors University
Game design boosts employee happiness, survey finds: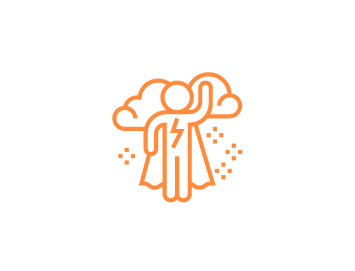 88%
of employees say gamification makes them feel happier at work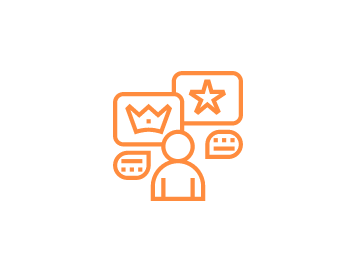 83%
of employees who receive gamified training feel motivated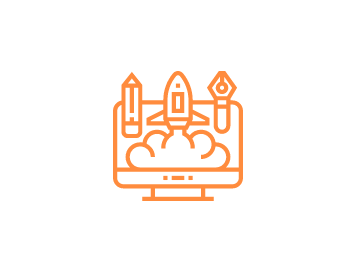 89%
of employees would spend more time in software that is gamified
Other features that play well with gamification
Discussions
To fuel learning, encourage collaboration, not just competition
Webinars
An ideal environment for learners to ask questions in real time
Certifications
Link gamification to a certificate program to boost completion rates
Notifications
Send instant feedback to learners just like a video game
Explore more ways to use the power of a gamification LMS