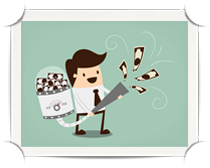 In our most recent product update we introduced several new features, including Discussions and a number of much expected e-commerce capabilities.
At TalentLMS we want to provide people with valuable opportunities to learn but at the same time we want to equip trainers with great tools for selling their courses.
Up until now, PayPal was the only way to sell your courses. Paypal has valuable attributes like:
Ease of account creation

.
Great

Security

.
Universally accepted.
Overall, PayPal is a complete package to pay and be paid through, making life easy for both the seller and the customer.
Nevertheless, we wanted to take it one step further and offer a smoother credit card payment experience for the end-user without the need to create accounts with third party systems or getting redirected to external websites.
So we integrated with Stripe. Why?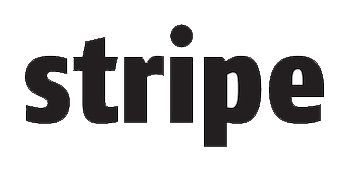 Stripe is a service which is designed to serve both parties in a transaction, but requires just the "seller" to have an account.
It offers a smooth user experience, without the need to get redirected to Paypal's site.
It's very secure! Stripe uses security protocols that protect the user from malicious interception attacks.
It's extremely easy-to-use! As a learner all you need is a credit card. As a seller you can start accepting payments in seconds and the fees are reasonable.
It support sellers from a growing number of countries.
Let's look at what Stripe means for the end-user. How will operating with Stripe change the user experience?
If you are a TalentLMS website owner, you will have to go through the following steps to enable Stripe integration:
1) Go to the Account & Settings, and navigate to the E-Commerce tab.
2) On the E-Commerce processor, you have the option to change the settings for both PayPal and Stripe, but for the purpose of enabling the new service, select Stripe.


3) Click the button "Connect with Stripe", which will take you to another screen, asking you to enter your existing Stripe credentials, or prompts you to create a new account to be linked with TalentLMS.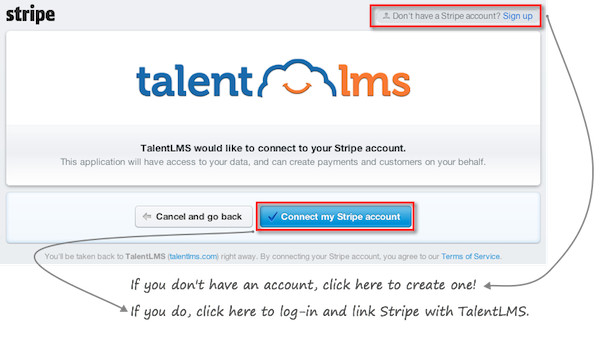 Now what?
Website owner: You can now begin receiving payments via Stripe. Its website offers extended reporting and other capabilities like issuing refunds.
End user: When paying for a class, you now have the ability to  do so with your credit card directly. Using a secure and encrypted connection (HTTPS/SSL) the website will forward your data to Stripe, and payments will go through like that.
Coupons & Discounts: Offers made easy.
Coupons and Discounts are two more of the major additions in the E-Commerce section of TalentLMS.
Coupons:
Coupons let you offer an incentive to selected individuals to buy a course.
A short list of Coupons characteristics as implemented in TalentLMS follows:
Easy to create
Easy for users to take advantage of
Can be designed to Begin/Expire whenever the administrator wants
Each one may carry a different discount value (1-100%)
Discounts: 
We felt that global Discounts would work nicely for seasonal sales periods during which you would want to offer courses at a reduced price.

When Discounts are in effect, end users can instantly realize their savings by looking at the course catalog, where both the original and discounted prices appear.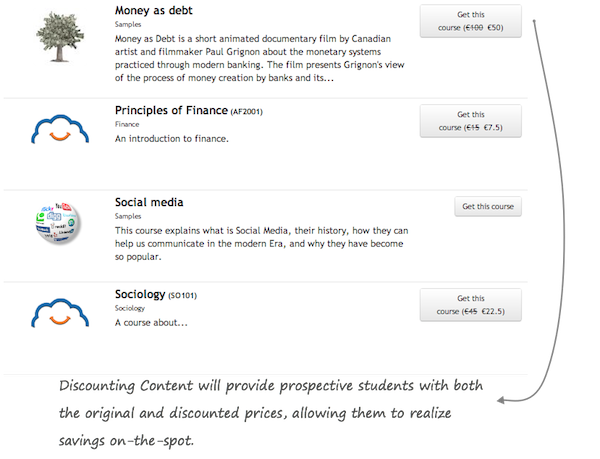 Invoices: Because you are running your own business
A small yet important improvement is the addition of invoices. Anyone who buys your courses can get invoices customized to carry your business information. For this to happen, simply select and enable "Invoices"  in the E-commerce tab.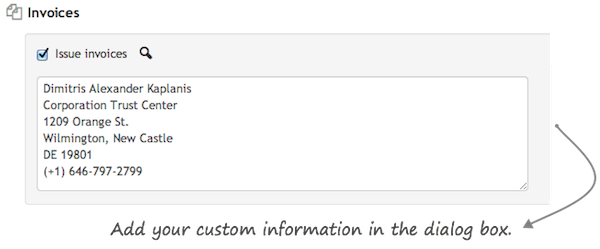 You can preview what your invoice will look like by clicking on the Magnifying glass right next to "Issue Invoices". Your invoices can carry your personal information and logo as set in the Basic Settings of TalentLMS.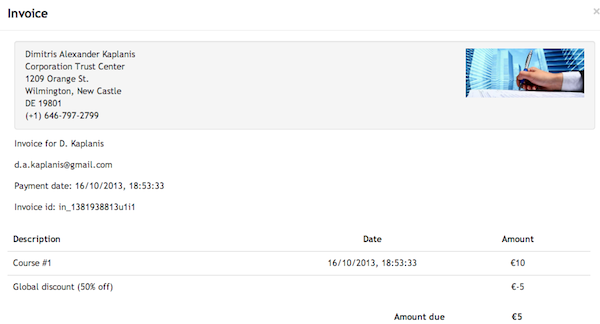 An array of changes in the E-commerce section of TalentLMS is the result of feedback from people like you. Let us know how these changes make your experience better, and if you feel that more or other changes are in order, let us know by contacting us here.