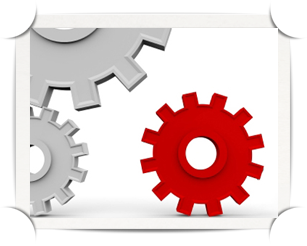 We would like to personally thank all of you who helped us spread the news about TalentLMS. It has been 7 weeks since our official release and more than 1400 accounts have been created since then! We have very ambitious plans for TalentLMS and we will keep improving it with new features whilst maintaining its aesthetic integrity and simplicity.
Today we would like to announce a new product update that includes many important additions. Continue reading for a list of what's new!
Multiple languages, multiple features
As well as English we now support German, Spanish, French and Greek. You can modify the language of your system from your Account settings. Stay tuned for additional languages in the near future!
New features – TinCan API
We have engineered support for TinCan, a new protocol that fits well with TalentLMS since it is simple and built with mobile applications in mind. TinCan is the successor of SCORM. For more info on TinCan check the following blog post (TinCan demystified).
Big file uploads
We have increased the upload limit to 100MB/file for small accounts and 300MB/file for bigger accounts. The conversion speed for your uploaded video has been increased as well.
Did you know that we convert all video files so you can play it in any device?
iFrame support
Feel free to embed full web-pages directly with this new unit type.
Branch improvements
This update comes with several improvements on Branches including branch-specific payment collection and support for mapping between external domains and branches. Each branch can have its own language.
SCORM improvements
We streamlined the SCORM support especially for Articulate products like StoryLine.
Other improvements
A lot of additional improvements including: a new survey question type (open-answers); countdowns on each form element; export for grids;more supported currencies and several API improvements. Also, you ought to check out the improved WordPress plugin.
Help us serve you better!
Have a suggestion for future improvements? Feel free to make suggestions or vote for your desired features at our UserVoice portal.
Until the next time – Have fun and keep learning!