Yes, this is a
SCORM LMS
Deliver seamless courses with an LMS that works with SCORM, xAPI, and cmi5. Create interactive courses and track training progress.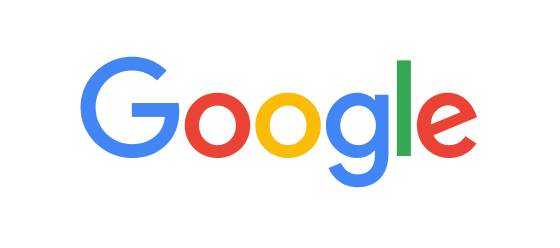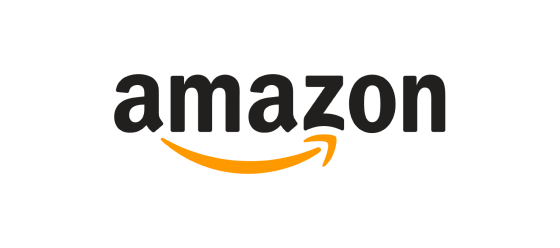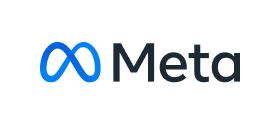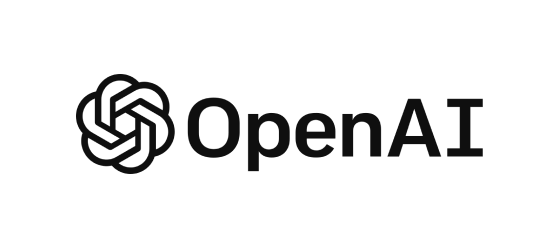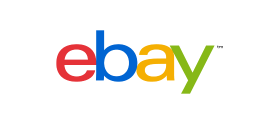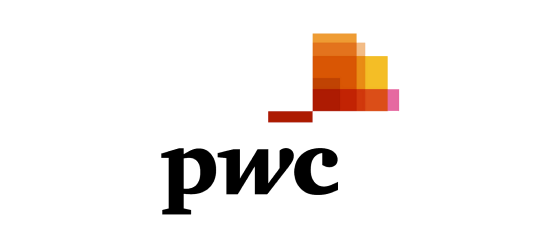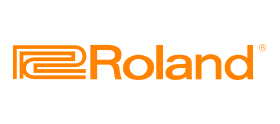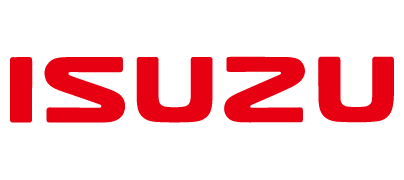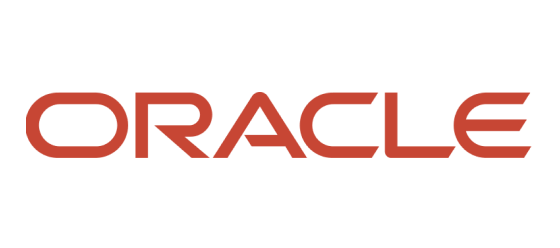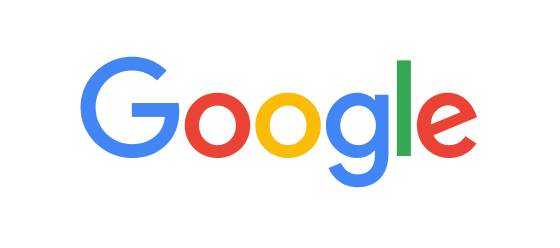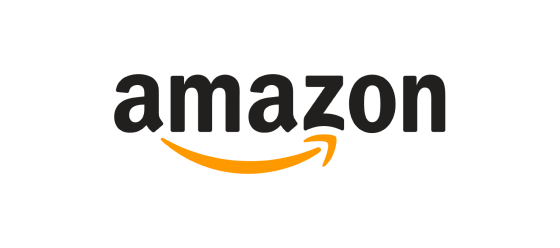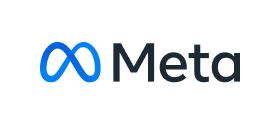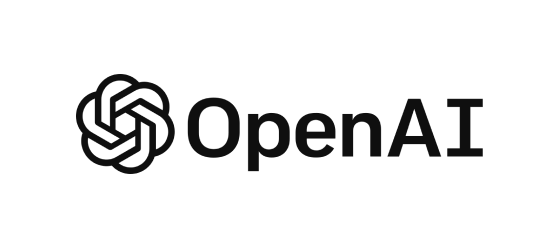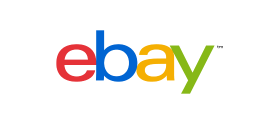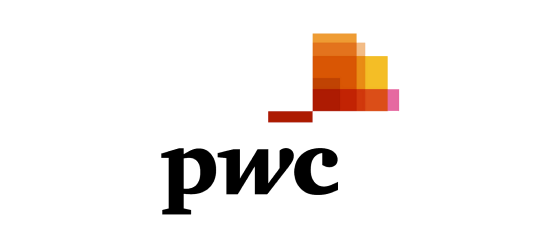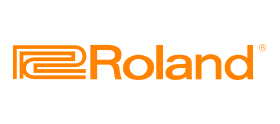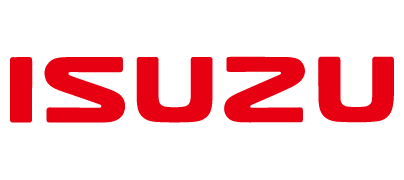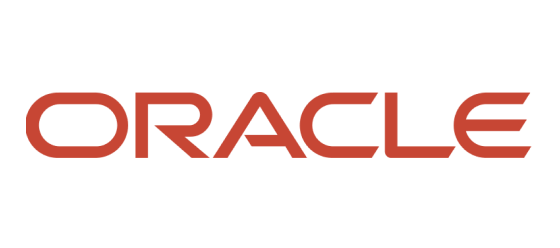 Deliver SCORM courses with
TalentLMS
Unique SCORM reports
Stay safe in the knowledge you're on the right side of the regulator. Whenever new legislation crops up, edit courses in a snap to keep your learners up to date. And, as certificates near expiry, auto-reminders mean last-minute audits won't catch you or your people out.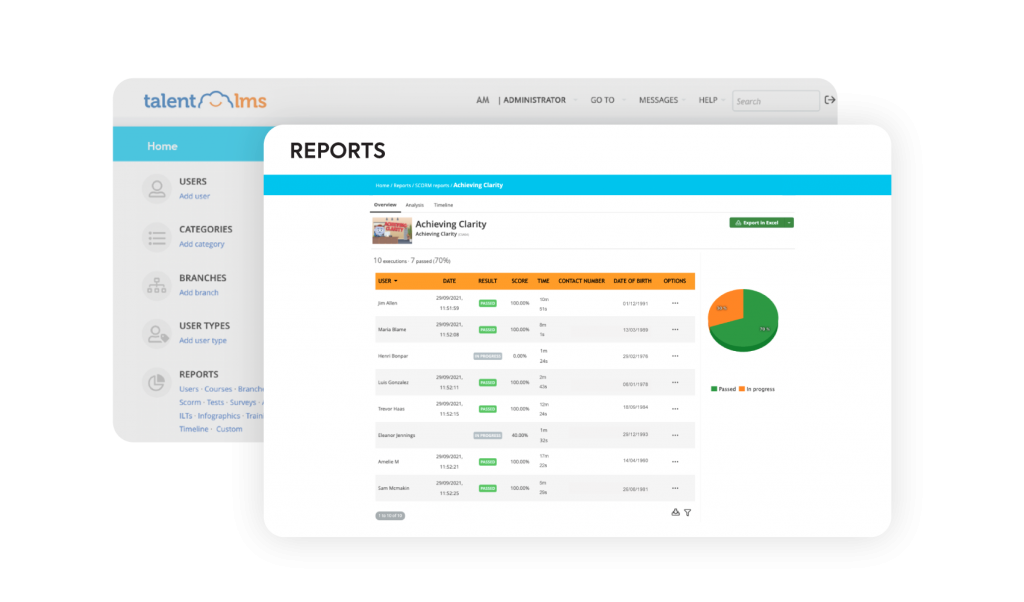 Easy setup
TalentLMS is a SCORM-compliant LMS. Upload zip files from the authoring tool of your choice, and in a few clicks, you're ready to start training. TalentLMS is compatible with SCORM 1.2.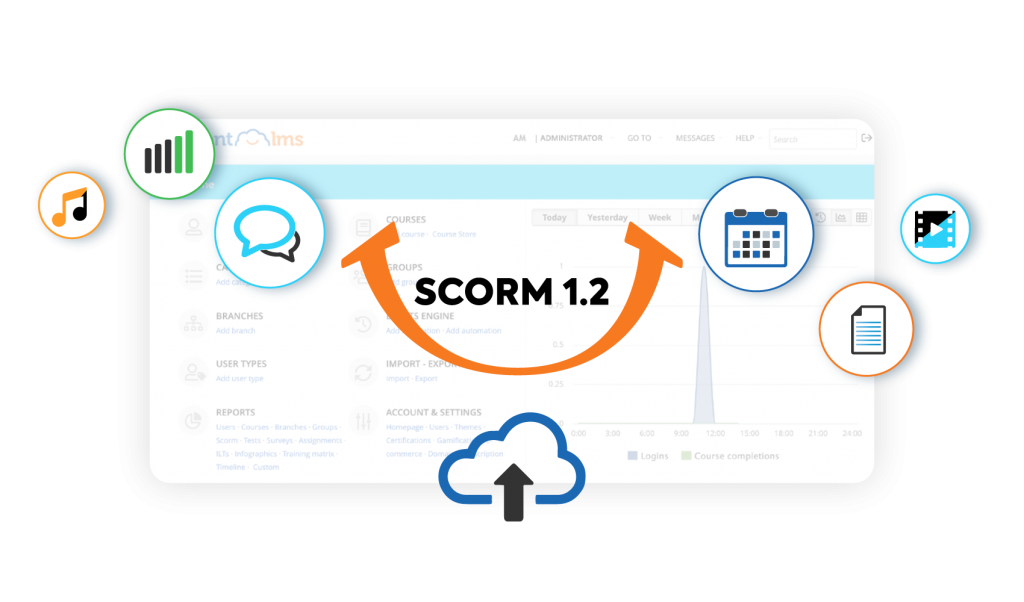 Training on the go
Upload HTML5 and mobile compatible SCORM courses to TalentLMS and they'll work on both our iOS and Android mobile apps.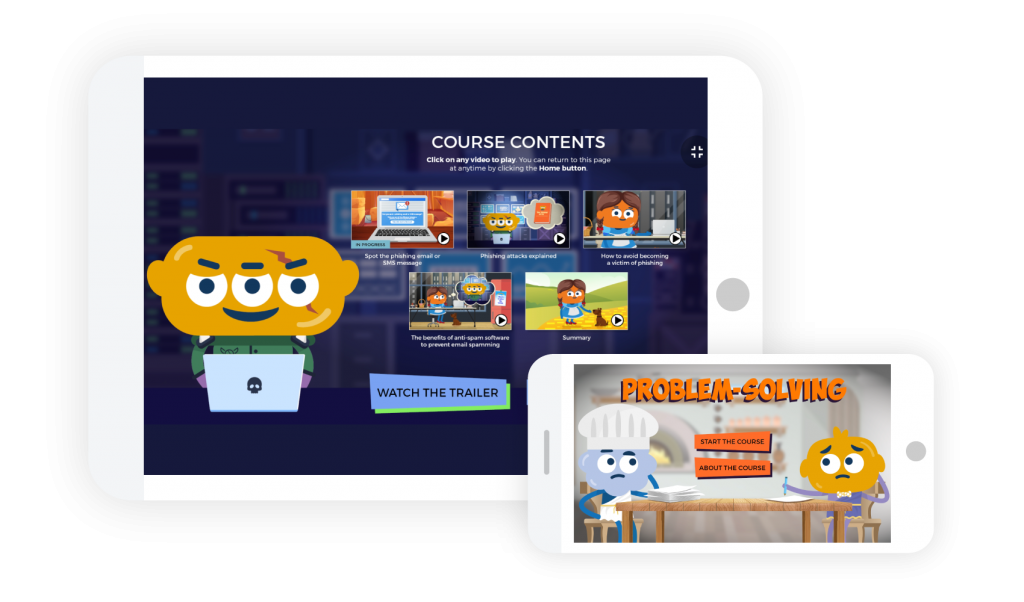 One easy platform for all your needs
What is SCORM?

SCORM (short for Sharable Content Object Reference Model) is a widely adopted eLearning industry standard for tracking training activities (course completions, test scores, etc.) and exchanging learning content between different platforms.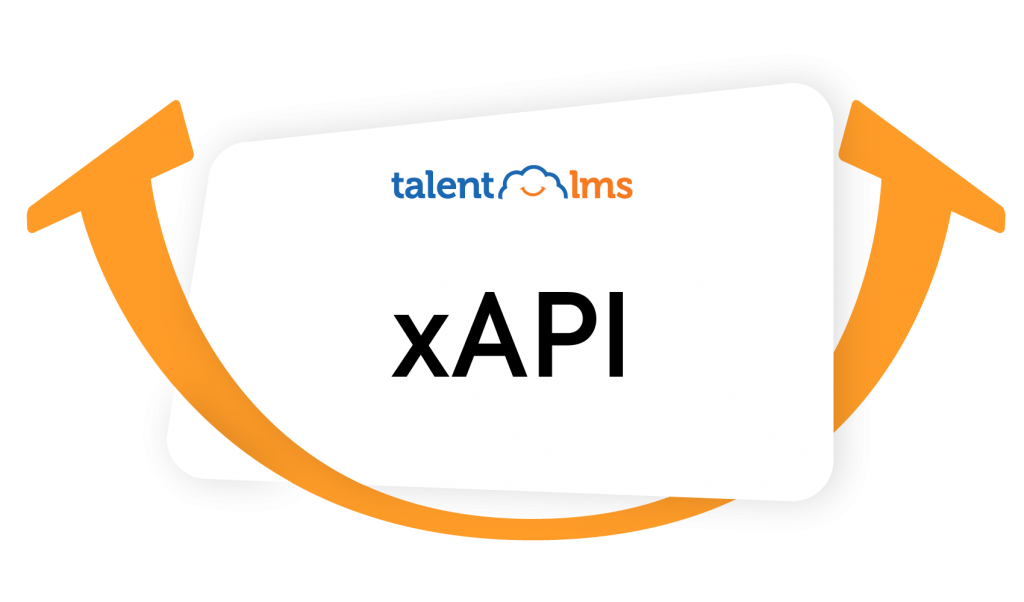 What is xAPI?

xAPI is the successor standard to SCORM for the recording and exchange of eLearning data. Compared to SCORM, xAPI is based on more modern technologies (REST, JSON), is more mobile-friendly, and allows tracking a wider range of learning activities.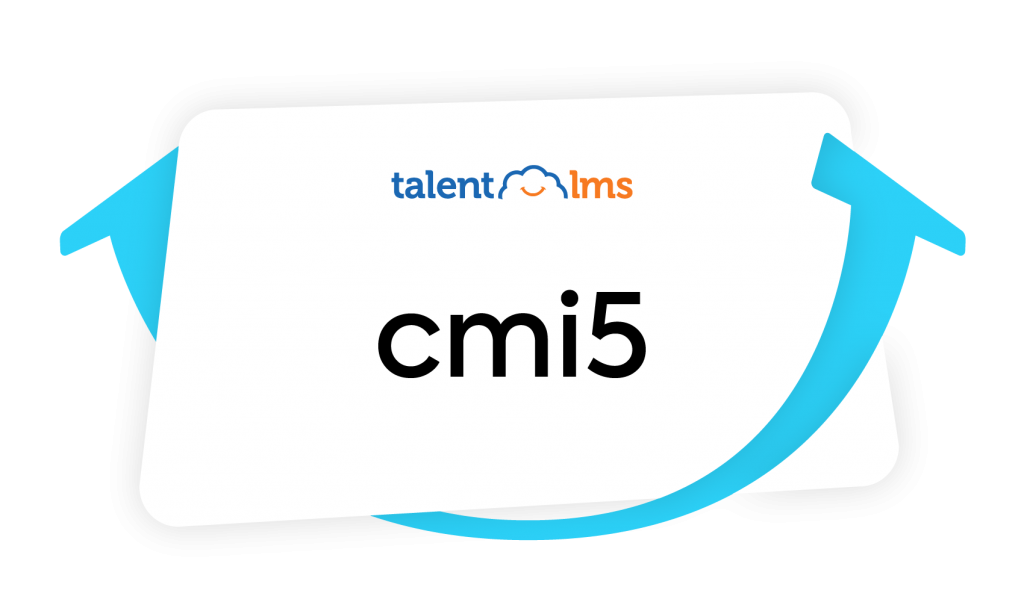 What is cmi5?

cmi5 is an xAPI-based specification (or "profile" in xAPI-speak), created to facilitate eLearning data exchange. cmi5 defines interoperability rules for content viewing, authentication, session management, reporting, and course structure between Learning Management Systems and Learning Record Stores.
The whole process of putting things into TalentLMS is delightfully easy. I love that I have never, ever had a problem accessing the content from TalentLMS, and neither has anyone who reports to me (which is about 96% of the company). The system has never gone down, so TalentLMS is very near and dear to us.

SARA BISHOP | DIRECTOR OF PROGRAM MANAGEMENT
TalentLMS has revolutionized our working processes. We no longer have this burden hanging over us and can now conduct our training with ease.

SABIRAH SONIA | LEARNING & DEVELOPMENT MANAGER
Beyond a seamless experience, the ability to streamline and automate many processes has allowed us to invest our resources in developing a delightful learning experience.

LAUREN SMIRFITT | INSTRUCTIONAL DESIGN TEAM LEAD
The #1 SCORM LMS
interactive and customizable courses
Deliver xAPI content with TalentLMS
Not only is TalentLMS SCORM-compliant, but it's also an xAPI LMS. With xAPI, you can track all learning activities, both online and offline, and send them to an external Learning Record System (LRS).
TalentLMS integrates with an LRS so you can store all your records.

All it takes is one click to upload zip files to our xAPI LMS.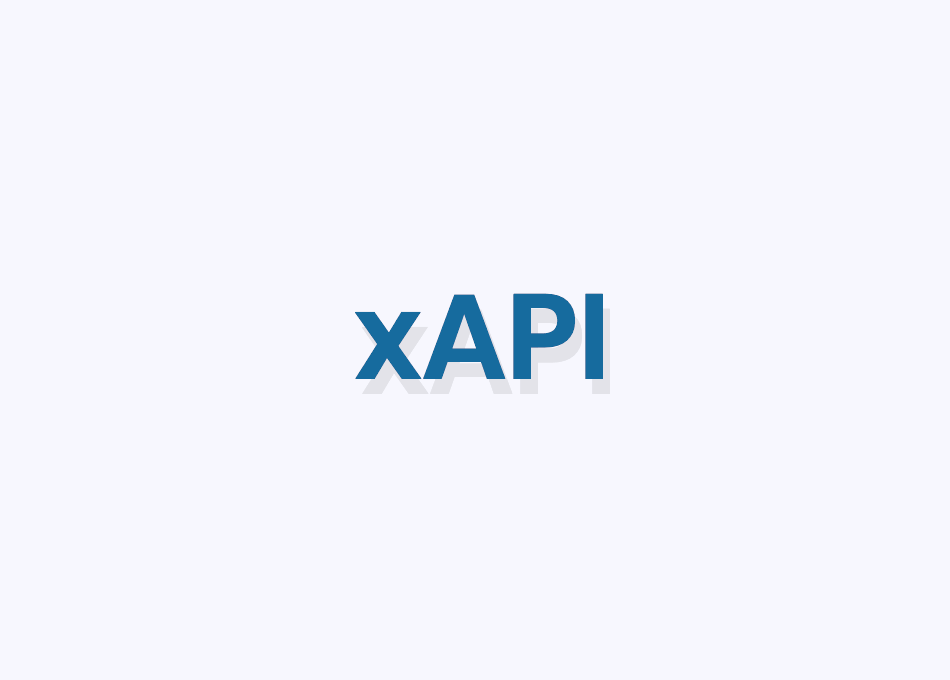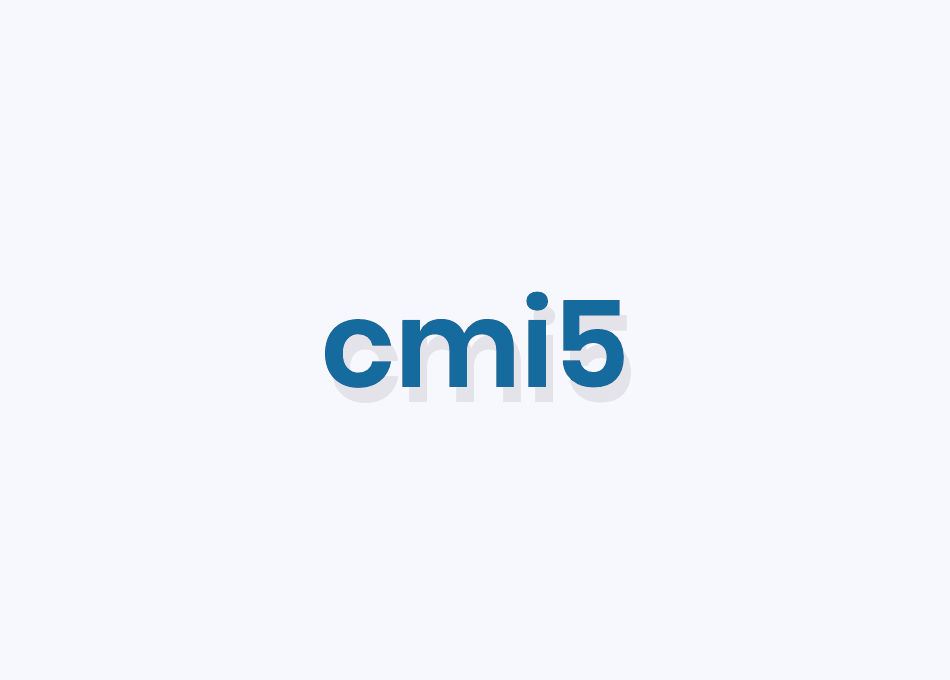 TalentLMS is a cmi5 LMS, too
If a SCORM LMS or an xAPI LMS aren't enough for you, TalentLMS also works with the brand new eLearning specification, cmi5. It gives you the ability to create interactive content that wows your training audience.
Exchange data with third-party cmi5-enabled tools and platforms.

Upload zip files to our platform in just one click.
Discover more TalentLMS features
Assessment Engine

Evaluate your learners' progress with a variety of test types and extensive reporting on test results.

Gamification

You can encourage training adoption by activating the gamification engine. Give badges, points, and other rewards to learners.
Learning Paths

Create an automated curriculum for your learners. Organize related courses into categories to make it easier for learners to find what they need.

Mobile learning

With the TalentLMS mobile app, your people can access training anytime, anywhere. Your people have access to training whenever and wherever they want.
Start building a smarter organization today
with a SCORM compliant LMS