Working with different Groups and learners with diverse needs and expectations can be a challenging task. With respect to this you will find how useful Branches at TalentLMS can be.
They are separate entities with their own courses, theme, users and domain. They allow you to host a large number of learners within a single account, enabling them to access their own unique content fully customized according to their needs.As a whole, you can arrange for different groups of users to follow individual courses, follow their activity and progress both individually and also as groups and make relevant reports.
Let's see how Branches at TalentLMS work:
Each branch has its own URL. For example, if you own a domain mydomain.talentlms.com and create a branch b1, then its own URL is b1-mydomain.talentlms.com. Only members of this branch can login from that specific URL. Users that self-register through that branch become its members directly. The user that created a domain is by default a SuperAdmin (full privileges) on branches as well. A regular admin has a limited number of admin tools on branches (namely Users, Courses and Reports).
How to make branches
When you log in as Admin, move to the branches Option and Click to "Add a new Branch". You then need to add to create a name (a Branch url is automatically generated), write a small description (and maybe upload an image) and select a theme. You can then also select a default branch group. New members of this branch will get the courses of that group upon registration (this is an easy way to assign multiple courses to new users at once). Finally, a branch can have its own language and time zone.
How to use branches example
Let's say you have designed courses and groups on Business Ethics, both in English and German language. You wish to make these courses available to a large number of learners from different groups. You can make a branch in English, include the courses you want and add the users you want or let users add to the courses according to their language preferences. The automatic url will be clear and specific.
Figure 1: A new branch in German can have a custom URL, its own description, a separate theme and time zone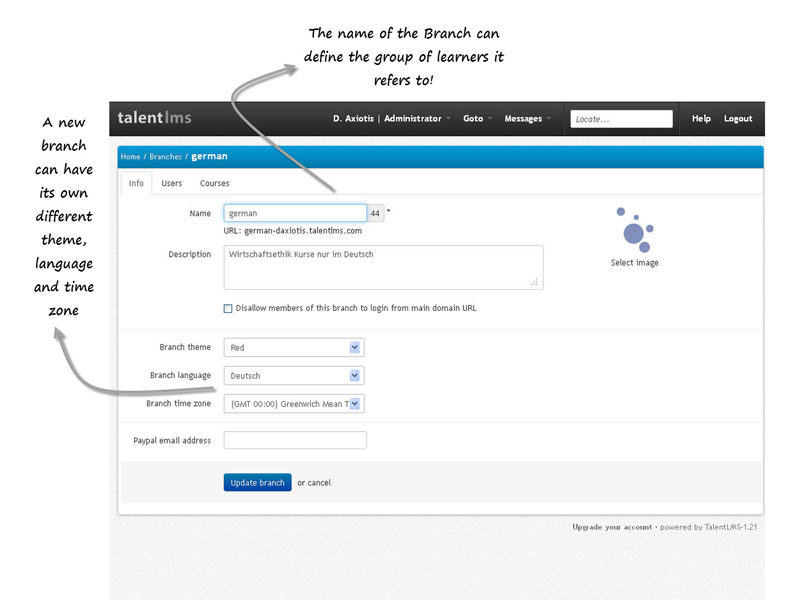 Figure 2: Courses included in the branch "english"
Figure 3: You can then control both your branches from your profile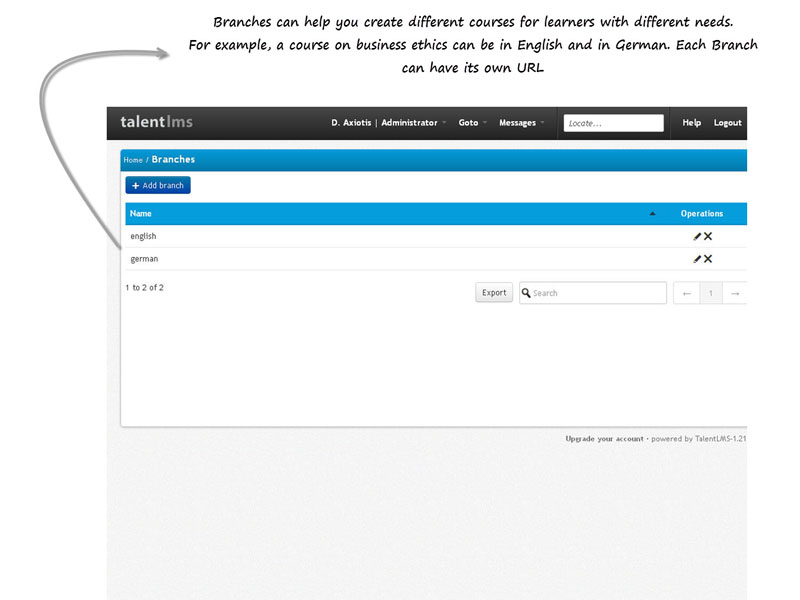 | Tags: Branches,eLearning Courses