TalentLMS is a great platform for enterprises, businesses and organizations doing employee training, but it's an equally capable eLearning weapon for those of you selling online courses.
That's not only because of its built-in ecommerce capabilities, but also because of its integration with external platforms such as Shopify and Salesforce (and hundreds more through Zapier).
The new version of our TalentLMS WP plugin introduces another integration option that lots of our users have been asking for a while: WooCommerce.
Those already familiar with WooCommerce are probably already getting excited and can skip directly to the "Integrating WooCommerce with TalentLMS" section.
For the rest of you, WooCommerce is a popular open source plugin that sits upon the leading CMS/blogging platform WordPress and gives it full ecommerce capabilities.
If you're starting your eLearning website from scratch, or if you're already using WordPress for your public web presence and are interested in expanding into ecommerce, the WordPress / WooCommerce combo is one of the most established and popular options. Especially now that you can hook it up to your TalentLMS installation and get even more mileage out of both.
Integrating WooCommerce with TalentLMS
As with most things in TalentLMS, integrating WooCommerce is an easy process. No IT department required.
First, WooCommerce must be installed and be active in your WP site in order for the integration to take place.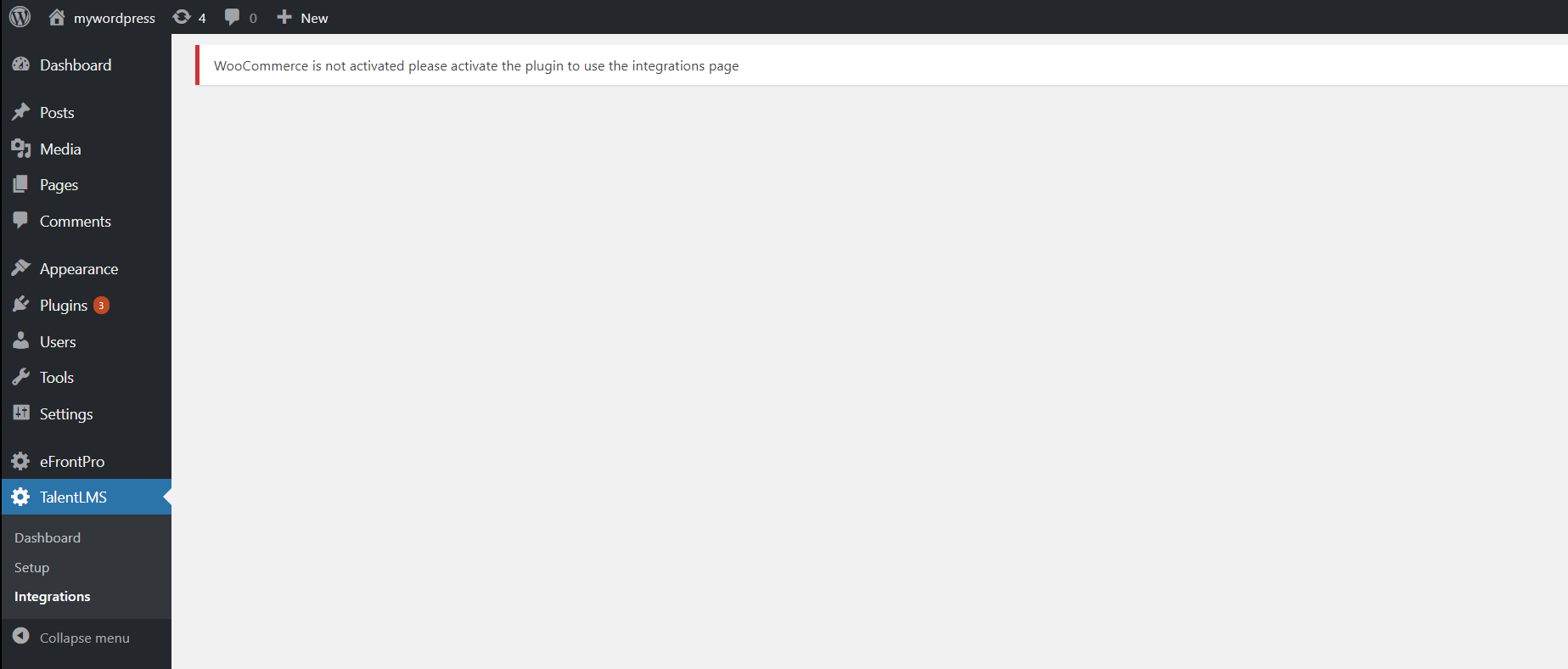 Once WooCommerce is installed and activated, you can integrate your TalentLMS courses as WooCommerce products in the integrations page.
That's it. And even step one is kind of obvious (like telling you "your PC must be plugged-in in order to work").
Once you've clicked to integrate TalentLMS-WP plugin and WooCommerce, all your TalentLMS courses available for sale will populate you WooCommerce products list, with your TalentLMS course categories populating the WooCommerce product categories.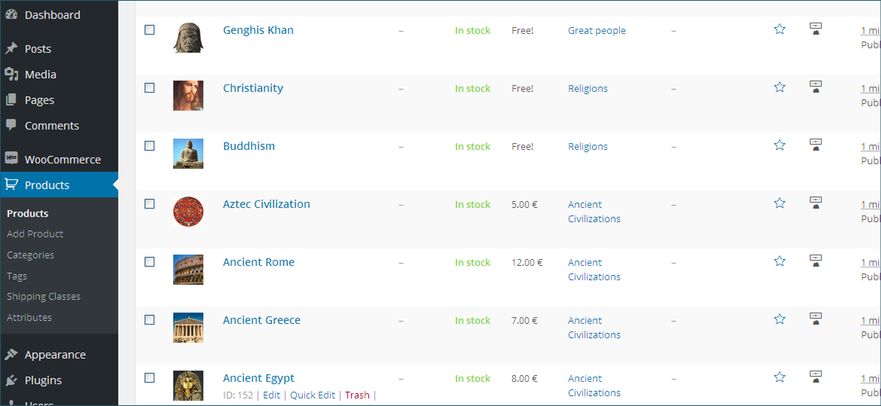 There's only a small caveat you have to keep in mind: because the TalentLMS-WP plugin caches your courses to achieve better performance, if you ever add any new TalentLMS courses after you've integrated with WooCommerce, you'll need to to clear the TalentLMS-WP plugin cache and sync again.
Sale away
The newly added WooCommerce integration lets you sell your TalentLMS courses while using the hugely popular WordPress CMS as a front-end.
If you already use WordPress for your website, it's a no-brainer to add WooCommerce into the mix. But, even if you don't, the WordPress/WooCommerce/TalentLMS package is a very powerful (and easy to use) combination.
What other integration options would you like to see in future TalentLMS releases? Drop us a line and you just might get it.
Until then, stay tuned to this blog for more announcements, news, tutorials and advice.
| Tags: LMS Integration,Wordpress