While TalentLMS is a hugely capable eLearning platform on its own, its capabilities grow exponentially (that's mathspeak for "quite a lot") when you take advantage of its myriads of integration possibilities.
From our suite of built-in integration options to over 300 websites and services ready to be integrated with TalentLMS through its support for the Zapier middleware, if a service or software is even remotely popular, you can integrate TalentLMS with it.
We're happy to announce that, come next release, this list will also include Salesforce, the widely popular Customer Relationship Management (CRM) platform.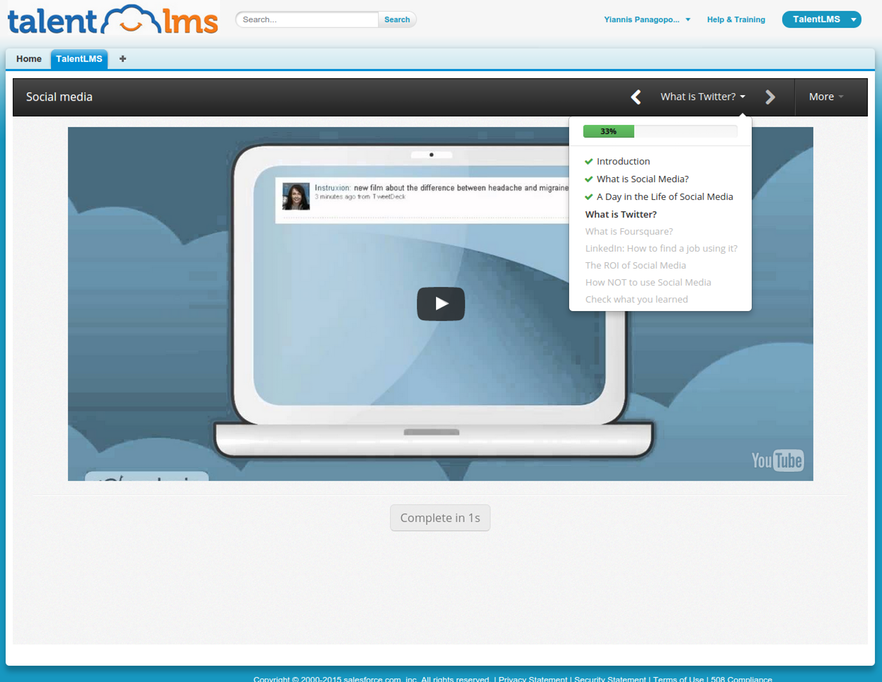 So what can this integration offer to Salesforce-TalentLMS users?
Single-sign on, for starters, as you'll be able to access your eLearning courses from within Salesforce, through the aptly named "TalentLMS" tab in the CRM. No separate login required, and no more manual replication of your CRM accounts to your LMS.
TalentLMS also gets the ability to automatically import Salesforce users, which are then given the same access to the eLearning capabilities of the platform as any user created in the usual way.
The Salesforce administrator will be able to control which users get access to TalentLMS, by specifying one or more Salesforce user groups.
Oh, and keeping with the legendary TalentLMS' ease of use, integrating Salesforce will be a one-step process.
We believe that the upcoming TalentLMS/Salesforce integration provides an ideal extended platform for Salesforce-using businesses looking to train their sales staff, or new businesses looking for a robust CRM platform and a best-of-breed LMS.
If you don't have an account with us, create one in less than a minute for free, and we will let you know once it goes live!
| Tags: LMS Integration