"It's on the cloud."
That phrase has become more commonplace as we've trusted more of our data and content to the cloud in recent years. And it applies to training more and more these days.
The learning and development industry had to adapt to the changing work landscape along with the rest of the world. And for many, that meant turning to SaaS LMS solutions to keep their organizations up and running.
Hosting your training on a SaaS learning management system is a great option for reaching your training objectives, no matter what your working environment looks like. But what exactly does it entail?
In this article, we'll cover everything you need to know, from what a SaaS LMS is to why the format is so popular to the advantages it offers your training strategy.
We'll address five commonly asked questions around SaaS LMS:
1. What is SaaS?
SaaS, or Software as a Service, is essentially the concept of cloud computing put into practice. Companies pay a fee or subscription to access software solutions available on the cloud instead of hosting them locally.
There's no need anymore to be in a specific geographic location or own a program on your computer to use the software of your choice.
SaaS is used across industries for eCommerce, collaboration, applications, file sharing, and learning management systems. Sharing software this way lowers costs for users and increases availability. These benefits make SaaS highly competitive, and standalone software is quickly going the way of the dinosaur.
So how does the cloud impact corporate training?
2. What is a SaaS LMS?
A SaaS LMS is a learning management system available on the cloud. Before the rise of cloud computing, the only choice companies had for eLearning was to buy software and install it on their servers.
But with a SaaS learning platform, organizations don't need to invest as much money or human resources in the technical part of their training efforts. Companies can subscribe to systems hosted by LMS vendors and enjoy the perks of online learning without the hassle of managing the system internally.
Let's take a deeper look at how a cloud-based LMS differs from an internally hosted system.
SaaS vs. hosted learning management system
A self-hosted LMS will let you customize training more extensively. But it will also require your IT department to install, maintain, and update the system as needed.
With a cloud LMS, updates and maintenance are all handled by the LMS vendor. Don't forget that the second "S" in SaaS stands for "service." Automatic upgrades and ongoing support are part of that service.
The vendor should also ideally offer round-the-clock support to keep your training efforts moving forward–no matter where your employees are located.
---
Move your training on the cloud with TalentLMS
Forget about maintenance costs and long implementation times.
Focus on actual learning by using the best SaaS LMS.

---
3. Why are SaaS learning management systems so popular?
You may be wondering by now: Why is the market so thirsty for a SaaS learning management system? Why are there so many SaaS LMS providers?
As companies grow and the importance of employee development becomes more apparent, people are looking for solutions that can help them achieve their training goals. Users want options that let them customize their learning strategies and use the latest technology. SaaS models allow them that kind of access and also offer the promise of keeping up with growth and expansion, all at more reasonable prices.
As more and more companies move to remote or hybrid work models, cloud-based learning management systems fill the need for scalable training with little to no learning curve.
They're often equipped with easy-to-use features so someone with no programming experience can easily create an eLearning program and launch it. A SaaS LMS essentially hands over control of your learning management system to you.
4. What are the advantages of a SaaS LMS?
Now that you know the basics of a SaaS-based LMS and the reason the model is so popular, you'll want to know how you can benefit from investing in a SaaS learning platform. Here are seven of the top reasons to choose a cloud-based learning system.
1. It's quick to set up
With a cloud LMS, everything's ready to go as soon as you sign up. You don't have to worry about creating a user interface or uploading content. That means you can get employees up and running on day one.
2. It's user-friendly
SaaS LMS vendors build in features that give end-users greater control over their eLearning programs. And they make them simple to use. This means that you won't need a dedicated IT person or access to an IT department to launch your eLearning program.
3. It's focused on the learner
SaaS applications are user and learner-centered. Development solutions are fine-tuned to ensure you meet the immediate and long-term needs of the end-user without any hassles and system downtime.
4. It's flexible
A SaaS LMS is accessible to your learners whenever and wherever makes the most sense for them. The vendor offers continuous support to users across time zones.
Easy-to-use features also let you customize the learning experiences to meet your corporate learning goals. And any changes can be undone or redone to suit your growing organization.
5. It's scalable
With a cloud-based system, you can roll training out to as many (or as few) employees as you need to all at once. You can choose a plan sized right for your organization. And as you grow, increasing your bandwidth to add more users is a quick and easy process.
Scalability is built in so you don't need to deal with upgrading systems. Simply update your plan or subscription.
6. It costs less up front
You won't have to worry about budgeting for everything it takes to get an LMS up and running. This can include things like salaries for IT specialists, hosting services, and hardware. When you go with a cloud-based solution, all those costs are covered and your initial financial investment is much more manageable.
7. High bandwidth means unlimited content
Cloud-based systems generally offer you unlimited content uploads. This means you don't need to limit your design and can include high-quality graphics and videos without having to host them yourself.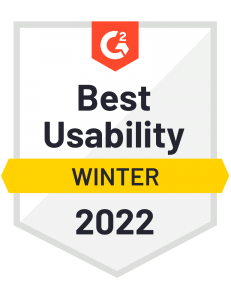 Deliver your training with TalentLMS
The training platform that users consistently rank #1
Easy to set up, easy to use, easy to customize.


---
5. Is a SaaS LMS always your best option?
Whether or not a SaaS LMS is the best solution for your company depends on your training needs and resources. The differences between SaaS and self-hosted options largely amount to control versus ease of use.
Here are a few instances where hosting your own system could make more sense than using a cloud-based solution.
You have security concerns. If your company will be storing sensitive information on your LMS, it might make sense for you to host it internally.
You have custom curriculums. If your training requires completely unique content or custom features, you might opt for internal hosting.
You need more software integrations. You may need your training to connect with the specific software you use internally. If you can't find SaaS solutions that integrate with your tools of choice, you might need to go for a privately-hosted LMS.

A SaaS LMS is an investment in your company's future
A SaaS learning management system is a great choice for keeping your training strategy on track. It's an affordable option that lets you provide every employee with a consistent, high-quality training experience, no matter where they are.
Finding the best LMS for your organization will get you on the road to achieving your company goals faster. It's an investment in your employees, which is, in turn, an investment in your organization's success.
Originally published on: 01 Aug 2018