There are 2 types of people in the world: those who understand how any type of app works, like, on a cellular level, and… the rest of us.
Our goal is to keep building and fine-tuning your platform, so TalentLMS works for you. Whether you speak tech or not, you should have the tools you need to get your job done well.
So, in this summer release, we've given you more control. More control over reports, certificates, and automations. More control gives you the power to set up your account exactly the way you want it to run.
And, at the same time, you can do it all in fewer clicks.
Let's see what's new:
Highlighting reports
You already rely on reports to make sure your teams are learning and your training initiative is staying on track. So, in this update, we added important functionality to our Reporting Engine.
Everything in one spot
To simplify the way you track each learner's progress, we created a cool new feature that you can find in Test, Assignment, and Course reports.
Links to test, assignments & certificates
Now, when you export any of those reports to Excel, you'll notice brand new links associated with each learner. These links open in a web browser and show the related test or assignment each user submitted, as well as any certificates they've earned.
You no longer need to click on each user's profile to view their submissions or certifications, or even log in to TalentLMS at all if you don't want to. All that information is in one place, in your Excel file, making it much quicker and simpler to spot who has failed an assessment, why they failed, and how you can help them improve.

All user attempts in Test reports
Another change you'll notice is in Test reports. You can see all the tries a learner made while completing a test. Previously, the report only included a learner's last attempt.
Now, when you export a Test report, it will include links to all attempts they made, as well. This information can help you identify what learners struggle with the most or which parts of your test might be confusing.
Learn how to export test reports , assignment reports, and course reports. 
New rule: Custom reports
We've added a new rule to Custom reports that will help those of you on Plus, Premium, & Enterprise plans to zero in on only the information you need.
You can now filter results and only show users who were assigned to a course within a period of time. This is particularly useful for you, if:
You train in groups (e.g. one group in March, another one in April) and you only want to view reports on the users who were assigned the course in March.
You want to only view the progress of learners who have recently been assigned to a course and exclude previous learners.
See how to work with Custom reports here.
Consistently compliant: Certifications
Good news for all our customers in highly regulated industries. You now have the option to re-assign a course before the course expires. This small change will have a big impact on your recertification efforts.
For example, your users will be prompted to retake a course, and by extension, become recertified before the previous certification has expired.
Learners take the course, the old certificate is replaced with a new one and no-one falls through the cracks.
All compliant, all the time.

Learn how to allow users to retake courses before a certificate expires here.
Go straight through: Automations
Learning paths. They're the route to better, more organized, and more automated training. And to help you do this, we've added another filter to our Automation Engine. When choosing the automation Z hours after course X assignment, assign course(s) Y, you can now limit it to users of a specific group or branch.
For example, a hypothetical training manager at We Build Flying Cars, wants to create a learning path based on the department a user is in.
Here's what would happen if they applied this new filter.
120 hours after all new hires have been assigned Course A (Welcome to We Build Flying Cars), the system will automatically assign Course B (Welcome to the Sales Team) to the Sales Group, and Course C (Welcome to the Marketing Team) to the Marketing Group.
Set it up once and then leave it to us. We'll make sure that all your learners get the courses they're supposed to take – through our improved Automation Engine.
Learn how to work with automations here.
Bonus: UX, UI and under the hood improvements
We are constantly improving the user interface and user experience, and in this update, you'll see improvements in Tests, Gamification, and the Course Store. We've also made some improvements to our infrastructure to ensure you're always getting the best performance from our platform.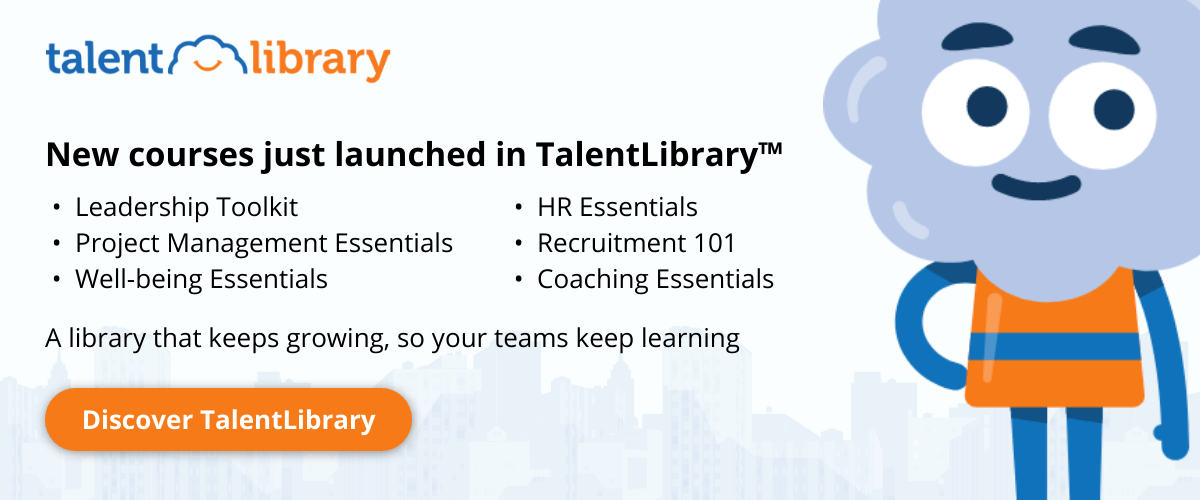 Training and searching on-the-go: Mobile apps
Our mobile apps (Available on iOS and Android) are getting better and better. Here are the changes you'll see in this update:
Better Search
We redesigned Search to include courses, units, and files, making it much easier to find what you (and your learners) are looking for.
Improved compatibility
Good news for anyone using SCORM, HTML-based content, or courses from TalentLibrary™. We've made big improvements to the way units look and work on the iOS mobile app.
UI and UX improvements
You'll notice UI and UX improvements, particularly in Discussions and Messages.
Support for big screens
We've made major upgrades to compatibility and support for tablets as well as large mobile screens. Now, your learners can go big or… go big.
For more details on all new features, bug fixes, and improvements, please see the official Release Notes.
| Tags: Update