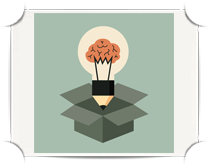 In this article, I'll offer some tips on how to create eLearning courses that appeal to learners' emotional nature so as to engage and motivate them. Always remember that every aspect of your e-Learning course, from the fonts to the images you will choose to use, can have a direct impact upon the feelings and the learning capacity of your learners.
To develop eLearning courses that are meaningful and powerful for the learners, emotional connectivity is a key aspect. They have to feel as though they have the encouragement and positive motivation they need to succeed, or else they simply won't play an active role in their own learning process. Creating emotionally driven eLearning courses can give you the opportunity to offer your audience a memorable and engaging educational experience every time.
How To Design Emotionally Driven eLearning Courses
It's a proven fact that emotionally driven eLearning experiences are more powerful and more profound for the learners. So, utilize these tips when creating your next e-Learning deliverable to enhance the emotional engagement of your learning audience.
Last but not least, if you are interested to know how to create aesthetically pleasing e-Learning courses, I highly encourage you to check the 7 Tips to Create Aesthetically Pleasing eLearning Courses.
Guest Author: Christopher Pappas is founder of The eLearning Industry's Network, which is the largest online community of professionals involved in the eLearning Industry. Christopher holds an MBA, and an MEd (Learning Design) from BGSU. eLearning Blogger | EduTechpreneur | eLearning Analyst | Speaker | Social Media Addict
| Tags: eLearning Courses