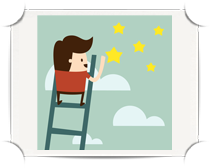 Travel agents are no longer your book-my-flight agents anymore. They can sell you a handsome bed-and-city night package not mentioned in any brochure or travel magazine. In fact, travel agents are beacons of knowledge on almost any wanderlust routes. Need to trek on a path less travelled? Travel agents of today will show you the shortcut to a serene spot.
Travel agencies are in a booming business of selling tickets, flight fares, hotel rooms, car rentals, restaurant booking, trekking tickets and much more. The challenge is to put them all together in a neat bundle, and making it work in it! A good travel agent relies on their latest update on a destination and adjusts these bundles accordingly.
This would sometimes mean that these individuals would have the latest update on an attraction availability, even before the change reflects on the website! How is this even possible? Where do these seemingly smart wizards know about distant and exotic locations as if they have been there, done that already? While some travel agents are self-starters – they would skim through the latest resources on any destination, most still rely on their management to update them. Owing to the dynamic and evolving state of data in the tourism industry, the training and instant upgrade can be a challenge. In this section we discuss the eLearning solutions for this lucrative business. We demonstrate how emerging training tools have improved performance and sales for travel agencies around the world.
Tourism accounts for a significant economic return on the GDP (gross domestic product) for a country. Regardless of the economic standing of a country, travelers demand novel and "unpredictable" excitement from a new place. Destination management organizations (DMO) work hard to analyze traveler demands, feedback on experiences, legal and safety guidelines, health and political constraints as well as travel documents needed for different destinations.
The geographic dispersion and diverse localities make their job challenging. The dynamic nature of information systems related to tourism demands a central information and collaboration management system to update and train travel agents to serve the clients better. It's all about customer service, real-time information sharing and inferences drawn from sales forecasts on specific destinations.
The key is to centralize and distribute this information. What better way to do that, other than to deploy a learning management system with updated eLearning programs? Studies conducted by World Tourism Organization reveal higher sales incurred by travel agencies with eLearning programs and communities of practice in place. When travel agents share their customer service and destination sales knowledge with each other, in an LMS platform, they involuntarily update each other on efficient performance practices.
eLearning programs have proven to make the jobs of the travel agents easier. Let's explore the many facets of a travel agent's job made simpler through eLearning.
Before the eLearning solutions in training, travel agents would update their knowledge in the following ways:
Attend familiarization/educational trips: Several tourism trade hubs like UK and Switzerland hold seminars and training sessions for better customer service and quality assurance. These institutes combine eLearning with instructor led sessions for a blended learning approach.
Read books/magazines: Thousands of travel magazines churn out destination deals that can be sold effectively. Print information is reliable, especially if the magazine is popular.
Attend roadshows: These provide the latest on a favorite spot, the how and the why of selling a package.
Attend seminars/conferences: Local and international conferences on best practices in tourism.
Follow specialized websites/blogs/mailing lists: Accuracy and validity depends on the source.
Follow relevant groups on social networks: Community of practice style learning, similar to word-of-mouth or experiential learning from others.
eLearning solutions provided by DMO's create a one-stop-shop for the above-mentioned services. These courses and LMS also offer information on:
Main activities at destination (sports, museums, attractions). This is the most sought after information by travelers. Information has to be up to date. Any changed must be relayed to the traveler. LMS can provide excellent notification solutions related to any travel packages. Announcements and emails can keep al agents in the loop and up to date.
General information on a location like high-low seasons, currency, language, popular cuisine, night life, celebrities and cuisines are all intimate information that add an important layer of motivation to buy a package. General information on a country can be as detailed as the traveler wants. All information can be made accessible on a LMS.
Top selling tips: Since best practices and trends change in this dynamic industry, travel agents can learn new tricks through these tips sent out through notification systems in mobile applications, as an extension of the LMS.
Information about transportation: This is important for travelers who choose to drive or use local transport. Cab call service information should be current. Any change can be announced in a centralized information sharing system like a LMS to warn agents.
Geographic background: This is Geography 101. External resources can be selected and made available for use.
Special offers at destination (hotel deals, packages, excursions), change with time and season. Travel agents can also predict trends in such offers and advice travelers accordingly.
Emerging eLearning technologies offer strategies like scenario-based learning using flash animation as the most effective. Travel agents can experience a scenario through role-play and determine the correct decisions based on the branched scenarios presented. Customer service training for travel agents is developed using real-world simulations like these. Information processing or job-aid type trainings use the regular presentation, drill-and-practice style training. Assessments in this form of training is carried out using regular quiz-style assessment items.
Conclusion
eLearning in the field of tourism is catching up with the rest of the industrial sectors. With the demand to be up to-date and current for travelers visiting new destinations, eLearning aptly fills the learning and information sharing need by travel managers and their agents. The struggle to accomplish the most sales and be the top in their business is actively complimented by eLearning solutions.
Travel agents' rationale to attempt and complete eLearning sessions are determined by several factors. Almost all travel organizations look for opportunities to improve knowledge about various destinations. They desire unsurpassed capabilities to meet clients' needs. They seek potential to sell more and earn more capital. They are willing to invest in learning solutions that enable these goals. eLearning for travel agents provides a broad spectrum of travel related courses and curriculum enrichment choices that are adapted by increasing travel organizations to maintain their market share.
Get started with eLearning for free with TalentLMS
| Tags: Corporate Training