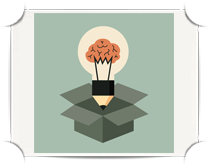 Since our last update, we've maintained a fast pace of improving TalentLMS to match your ever-evolving needs and the feedback we receive daily.
We've made some major changes, but also dove deep into the details and fixed minor details to fit the grand image of our platform.
Let's jump right into the overview of the features introduced on Sunday December 1st, 2013.
Performance Enhancements
When it comes to speed, we make no compromise..
New Servers: We moved our hosting services to bigger and more powerful servers. Don't be fooled, we were amongst the 8% fastest websites in the world before, but our obsession with speed and data security goes beyond that. We go bigger, faster, better!
Your Data is Safe and Secure: SSD stands for Solid State Drive, and we want your experience to be as solid as the superior speed our new hard drives offer. With the advantage of no moving parts within them, SSD hard drives offer both safety and efficiency for your data, whether it sits tight in our servers, or being downloaded to your browser.
As a matter of fact, we've witnessed a 60-70% decrease in time needed to build a page; this translates to overall gains in time spent loading content, which means that you get to achieve your goals faster.
Assessment Improvements
A better way to create randomized tests: Until now you could create randomized tests by combining multiple randomized questions. Now, a single randomized question will suffice since you can select how many questions to add on the test from that randomized question. No longer will creating tests be a time consuming task; select the pool of questions to randomize from, decide how many random questions you want to generate, and you're done.
More control over how a test completes: We have revamped the available options on what a learner seens when he completes a test. No matter your learning scenario we now offer something that fits your needs.

Reporting Improvements
Apart from our on-site sophisticated reporting system, we are all for crunching numbers and statistical analysis. Previously, you were able to export report data in CSV format; that could later be used in a series of statistical analysis tools to give a TalentLMS administrator insight on participation, progress and other important information about learners. We are adding an additional consolidated EXCEL export option, in a format that allows you to analyze right away! The excel sheet, automatically generated using TalentLMS data will give you a series of information that will help you track trends in the testing process and determine whether or not changes in content or tests are needed.

Starting from today this report is available for Tests but it will shortly be available for all report types.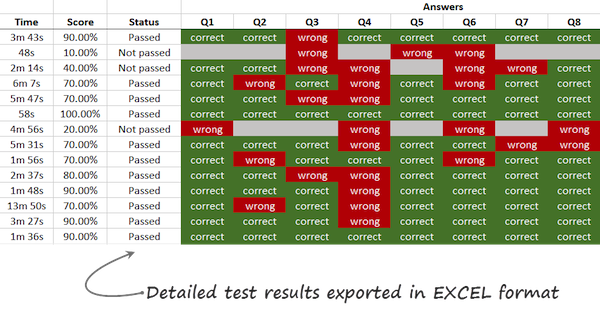 eLearning is Mobile, and so are we!
Τhe primary purpose of eLearning is to allow learners to customize the learning process according to their time schedule and lifestyle. Seeing as people use mobiles and tablets more than any other device throughout the day, being mobile friendly is a task we never took lightly. We received feedback on a series of different mobile platforms, brands, screen sizes and are happy to announce that the website will be as welcoming on your mobile's screen as it is on your computer.
Check out a preview of the TalentLMS panel, as well as Content and other pages through the screen of an iPhone: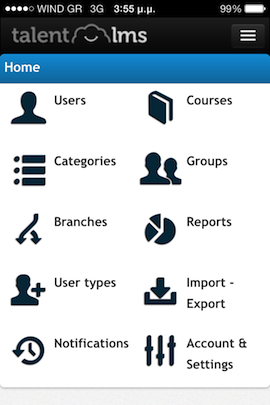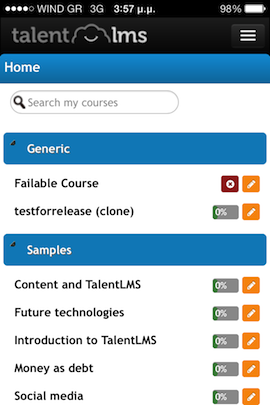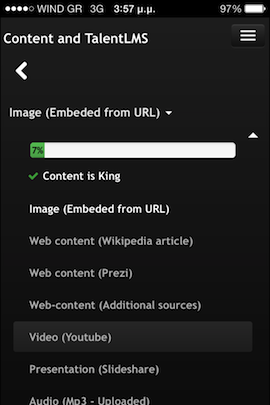 Wait! There's more…
Longer Conferences. We upgraded to the latest version of BigBlueButton and increased the time limit of conferences to 4 hours (up from 2 hours).
Enhance your Talent's SEO! If you want to market your services, there is no better place to start than to put yourself on the map. In order for other users interested in the courses you are offering to find you, you need to climb up the ranks of the search engines. A great way to begin with optimizing your website for search engines is to add a "Description Meta-Tag" representative of your services, infused with keywords that represent your content and service orientation. In order to access the Identity tab, simply switch to Administrator Role and navigate to the Basic Settings page

Survey Control. Surveys are a unique way for TalentLMS administrators to gather information that will help shape the service offered. Whether you want to offer new courses and need opinions, or want to simply ask questions on how you could improve the already existing content, you can use surveys. Now, you have the option to make compulsory surveys that require an answer before they can be submitted.

Not Passed Status. If you registered for a course you didn't complete or didn't manage to pass all required modules, you will get a "Not Passed" tag next to the course's name, in the Home screen.

User Identification. Want more clarity on users' representation or you prefer them to stay anonymous? Depending on your learning needs you can now select between different ways to represent users, either through their full name or only through their login name.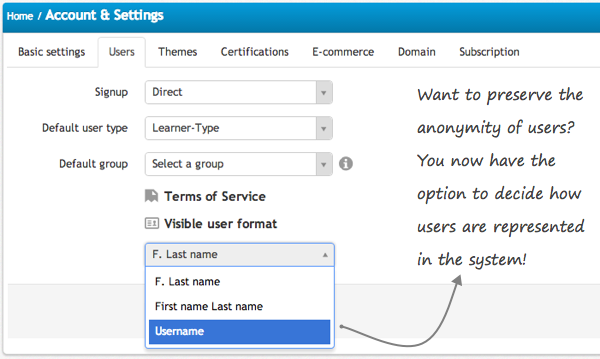 We constantly call for feedback and suggestions, whether you spotted a glitch we should fix, or came up with an awesome new feature you think we should implement, let us know!