Are you familiar with those surprise "home makeover" TV shows?
The ones where a TV crew conspires with someone's spouse or kids, and when that person comes into their house from work one day, they suddenly have fancy new furniture, a vastly improved living room, and that indoor jacuzzi or pool table they've always wanted. All for free, and all without them having to lift a finger.
Well, Cloud software updates are kind of like that. You log into your eLearning portal one day, and there are all kinds of shiny new features, workflow improvements and other enhancements waiting for you.
Such is the case with the spring TalentLMS update — which our team has just finished installing on our Cloud servers. And while there's no new jacuzzi here, you'll find several major eLearning-related features, some of which you might not have expected at all, while others were created in response to your most popular feature requests.
Intrigued? Let's dive in to see what is included with the TalentLMS update!
Marketplace
We have collaborated with training experts Learning Heroes to include the entirety of their course library in TalentLMS' marketplace.
This translates to over 120 new modern, video-based, expertly crafted eLearning courses, covering topics from Customer support to Health and Well-being.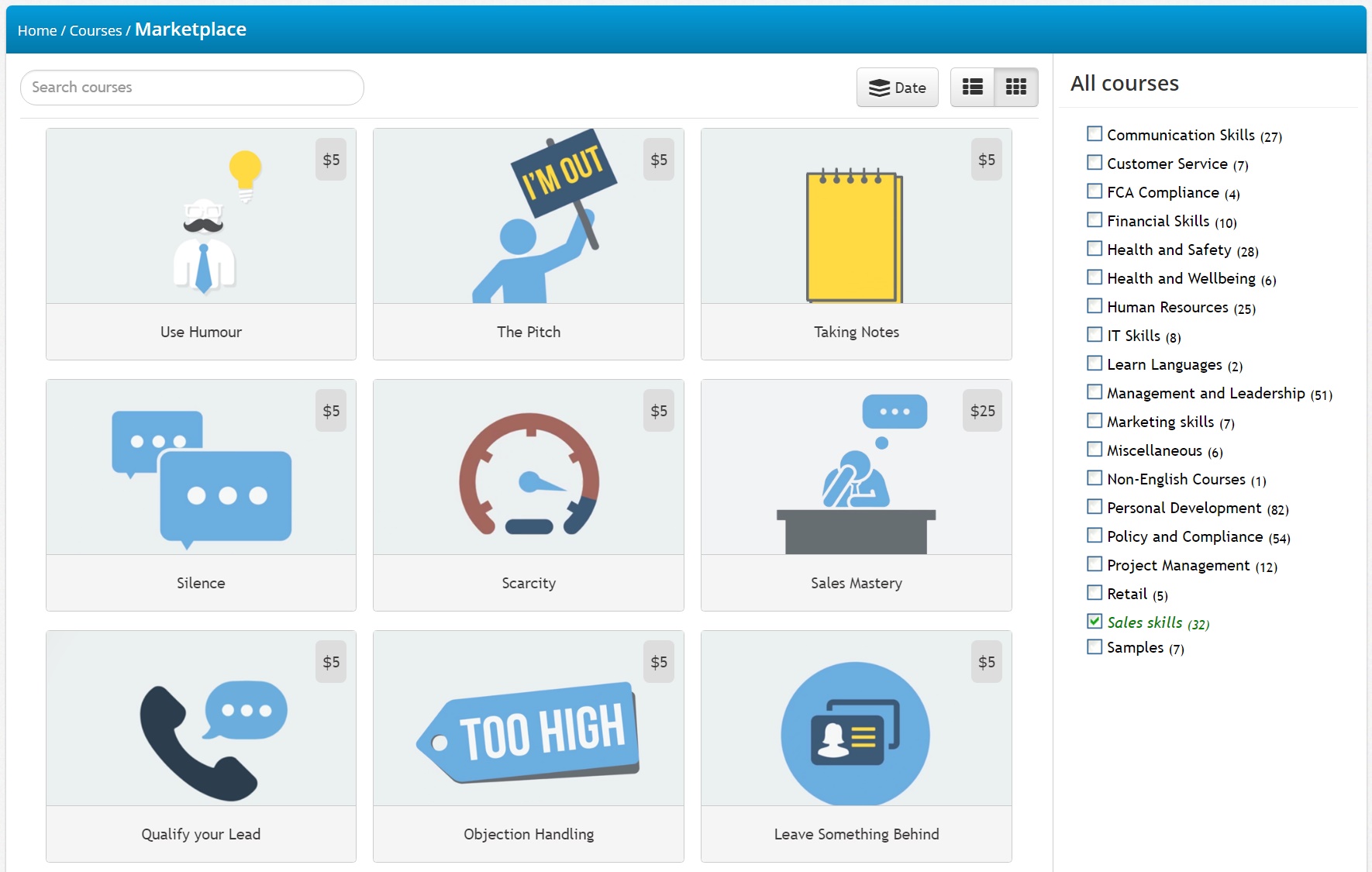 What's more, while you can license any learningheroes course individually, we've also arranged for a little promotional bundle that allows you to add all of their courses to your learning portal at a very competitive price — speak to our sales staff — while stocks last!
Tag and conquer
TalentLMS has long since allowed you to create re-usable pools of questions which it could leverage for automated test creation.
To help you manage those questions better (especially if you have lots of them), we have added a whole new question tagging mechanism in this TalentLMS update that makes categorizing, organizing, and filtering your questions a breeze.

Mass grade better
Speaking of making tests easier, we have added some new mass grading options that can be applied to Instructor-led training sessions (classroom-based or webinars).
With these, you can pass or fail groups of users en masse.

Attack of the clones
Building upon our previous of Branch-related improvements, and with our largest customers (and/or heaving Branch users) in mind, we have now added Branch Cloning.

This new feature allows you to conveniently share characteristics like custom pages or payment settings among dozens of branches.
Sure, it's nothing that you couldn't achieve before in TalentLMS — only now it takes just a few clicks instead of the best part of an hour.
And the rest…
Those three are just the major, immediately visible features.
There are, as is the case with each TalentLMS update, loads of additional handy new features, workflow enhancements, integrations, and fixes included.
If your company uses (or plans to use) OKTA's Identity-Management-as-a-Service, err, service, for example, then you'll be pleased to know that OKTA's lifetime provisioning has been integrated with TalentLMS, allowing for automatic course and group assignment processes. Oh, and in portals making use of TalentLMS' SSO options, you can now automatically assign SSO users to existing groups based on the group's SSO attribute.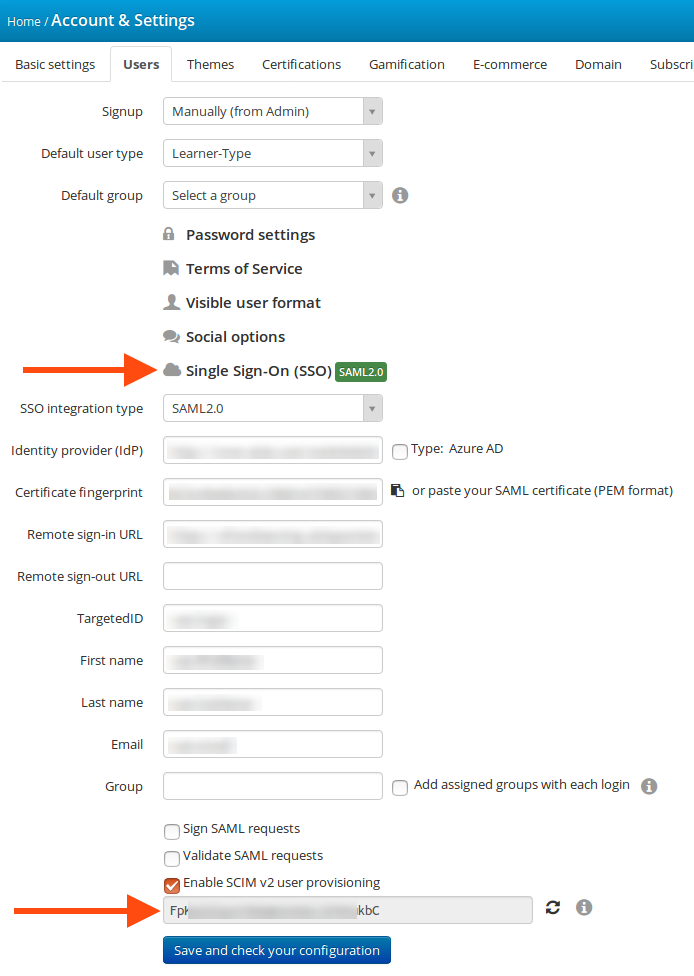 The new release also brings several improvements to TalentLMS' REST API. There is, for example, a new API to reset a user's progress for a specific course, certain API calls like /v1/gettimeline have been extended to return more information, and ILT information such as the name, capacity, location, duration, start time, etc. has also been made available through the API.
This TalentLMS update gives administrators some additional powers, like the ability to manually modify the gamification points of a user (to e.g. further reward a successful learner or to remove points from a cheater), and the ability to reset a user's course progress directly from within their administration dashboard.

Neither last nor least, this TalentLMS update goes international: we've expanded our language speaking skills and also support Turkish, Czech, Thai, Korean, Japanese and Indonesian. Our Czech users wanting to sell commercial courses will be glad to hear that the Koruna is finally a supported currency.
There are lots of other new features and updates to existing functionality (from new notification options to the ability to add a video response to a course assignment) that would take a lot of virtual ink (photons?) to list on this post. We invite you to tinker with the and discover the new features for yourself.
You Are Now Updated
With close to a hundred new courses in the Marketplace, a new Question tagging system, the ability to clone Branches settings, and lots of other stuff, the spring 2017 TalentLMS update is another solid release that focuses on workflow improvements and administrative flexibility.
It's also already available on a Cloud near you and waiting for you to log in to your TalentLMS-based eLearning portal. Enjoy, check the Release Notes for the full list of what's changed in the Spring TalentLMS update, and have a nice spring.
| Tags: Update