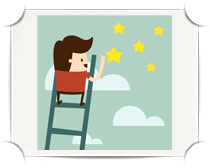 One of the challenges that eLearning professionals face is knowing just where to find useful and effective eLearning resources for course design. However, there are a variety of sites that offer wonderful instructional design tools that materials for you to choose from. Better yet, a vast majority of them are absolutely free. Here are the top 50 eLearning resources that you'll want to check out before creating your next course or lesson module:
Royalty Free Stock Images:
All of these photo sites offer FREE images that you can download. Most of them do either require registration or that you publish a credit for the photo. However, that's a small price to pay for high quality images that will give you the opportunity to incorporate a professional visual element into your site or course design.
1. FreeDigitalPhotos
2. Stock. XCHNG
3. The Getty 
4. Stock Vault 
5. eLearning Art 
6. LA County Museum of Art
7. MorgueFile
8. Pikwizard
Want to know about more royalty free stock photo sites that you can use for your course or eLearning website design? Here is The Ultimate list of Free Stock Photos Sites for eLearning.
Free Graphics and Clip Art:
All of these sites offer free clip art or graphics that you can use for your eye-catching course or website design. It's a known fact that courses featuring aesthetically pleasing or illustrative design elements create a more immersive and effective learning experience.
9. Openclipart 
10. Vecteezy 
11. Vector Art 
12. eLearning Assets 
Want to include maps in your course or site design? This article offers an in depth look at How To Use The 5 Best Free Map Creation Tools for Teachers
Free Fonts:
Want to avoid traditional, overused fonts when creating your courses? Why not try one of these free font sites, which offer unique scripts that you can use when creating your eLearning modules.
13. DaFont 
14. Type Depot 
15. Urban Fonts 
16. Open Font Library 
17. FontCab
Free Backgrounds:
Make your web page or course more visually appealing by adding a background from one of these free sites. If you are using it for a web page, smaller backgrounds will usually automatically repeat. However, if you are using it for a course module, then you make have to use photo editing software to repeat them (in order to cover the entire background).
18. Demilked
19. Freebies Gallery 
20. BluGraphic 
21. Webtreats ETC 
22. Pepsized 
Free Audio Clips and Audio Editing Tools:
Want to add music or sound effects to your eLearning site or course? These sites offer you the ability to include an auditory component to modules or web pages, which can help to make the educational experience more engaging and interactive for the learner.
23. Freesound – Free sound effects and sound clips.
24. Incompetech – Royalty free music.
25. Soundjay – High quality sound effects.
26. Musopen – Public domain library featuring music clips.
27. Audacity – Free sound editing program.
28. Wavosaur – Sound editing program for windows.
29. Ardour – Sound editing program for Mac.
30. Natural Reader – Converts text to audio.
Want to know about more programs that offer you the ability to transform text to audio? Read this article to find out about the 19 Free Text to Speech tools that will allow you to easily convert written text into spoken words.
Free Social Media eLearning Tools:
Social Media now plays a major role in the world of eLearning. Here are some free social media sites that can give you the ability to directly interact with learners, as well as those that are highly effective eLearning course design tools.
31. Skype  Record pod casts for your students.
32. Google Hangouts  Start discussion groups.
33. HootSuite – Allows you to schedule social media events.
34. Blog Talk Radio – Create a radio broadcast.
35. WikiSpaces – Build and Share Content.
Looking for a way to provide real-time learning, without having to deal with technical issues? This article offers information about using Support Platforms when admitting real time learning.
Free Course Design/Authoring Tools:
These free tools will enable you to design and maintain your course modules or web pages, without spending a lot of time or money.
36. iSpring
37. MyBrainShark
38. CourseLab
39. ClassMaker
40. AuthorPoint Lite
41. Udutu
Read this article to find out about the Top 10 Free Educational Content Curation Tools that you can use to manage your course content easily and effectively.
Free Reference Resources:
Looking for more information about eLearning and course design. These blogs and sites will offer you advice, insight, and tips on how to create effective courses, engage learners, and a variety of other key eLearning topics.
42. eLearning Industry
43. eLearning Technology
44. Bozarthzone
45. E-Learning Curve Blog
46. Alltop
If you're looking for eLearning apps, then you'll definitely want to read this article, which features the Top 10 FREE iPad apps for teachers.
Other Free eLearning Resources:
These are some additional training tools and resources that are worth checking out.
47. Dropbox – Sync files and share them.
48. Doodle – Makes scheduling simple and straightforward.
49. Asana – Share tasks and documents online.
50. LastPass – Helps to manage passwords.
This article features a list of the top 10 FREE Timeline Creation Tools for Teachers that you can use for your eLearning course designs: https://elearningindustry.com/top-10-free-timeline-creation-tools-for-teachers.
Want to know more about e-learning? Click here get your FREE copy of "eLearning 101". It features information about the trends, applications, and concepts of instructional design, and was designed to be an introduction for those who are new to the world of e-learning (as well as a comprehensive reference guide for experienced e-learning professionals).