Looking for the best cloud LMS?
Look no further
Ditch the comparison charts. TalentLMS is fast to set up, easy to use, and comes with all the tools you need to meet training success.
Create free account
Set up in a snap
Sign-up to launch time is minimal with an LMS that's ready to go, right out of the box. Either drag and drop existing training or use the tools to design from scratch, and start training your people by end of day.
Go with the best cloud LMS everyone can use
TalentLMS isn't just easy to set up, it's easy to use. A simple, clean interface means your users won't struggle to engage with training. All they need to do is log in and start learning.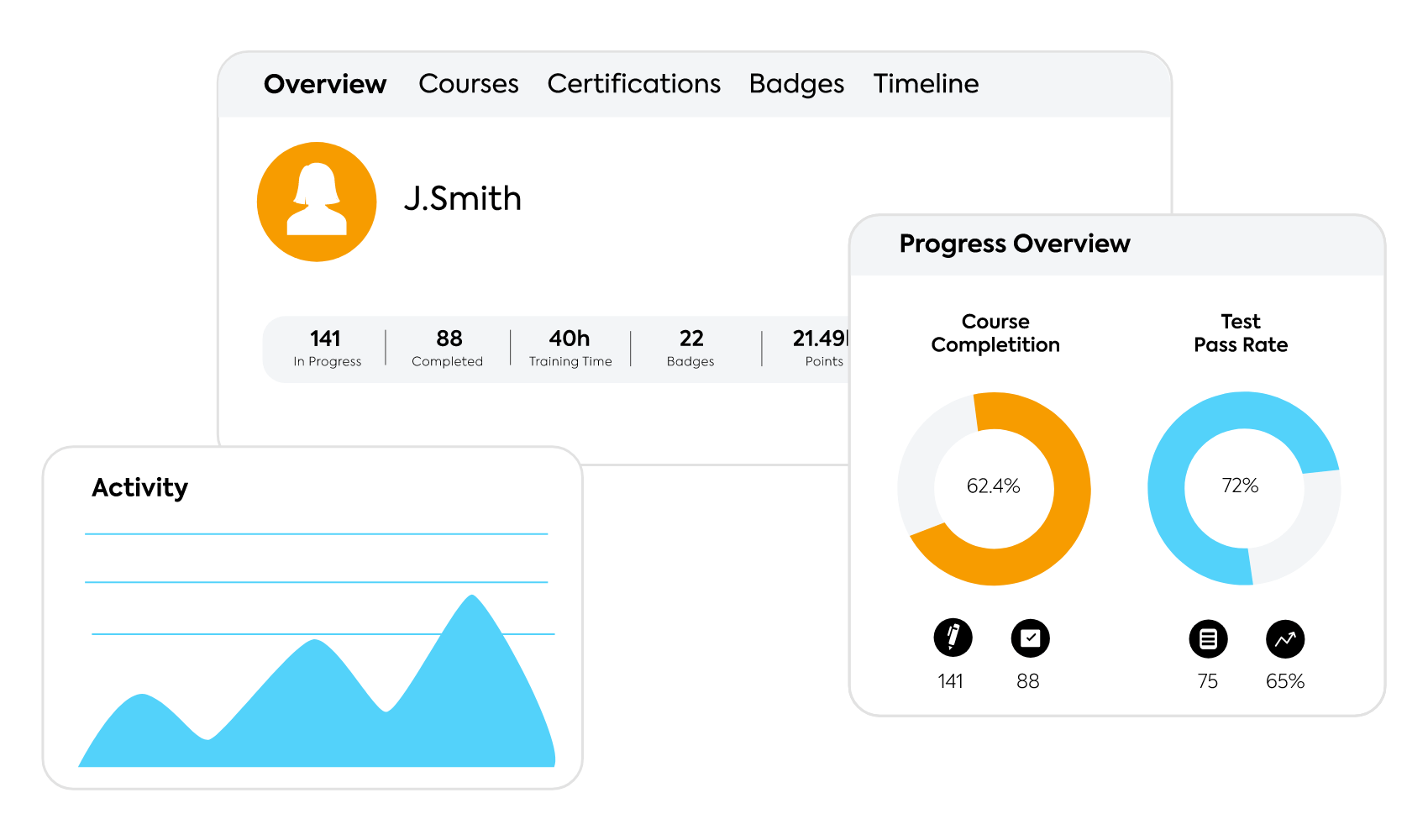 Track and improve learning
Use the best cloud LMS to fine-tune your courses with real-time data with the click of a few buttons. Review progress, survey learners for feedback, and gain valuable insight into what works and what doesn't.
Blend the learning environment
Self-led study isn't the only option with TalentLMS. Essential Instructor-led training sessions can either be scheduled on the platform and happen in person or hosted via the native videoconferencing integration.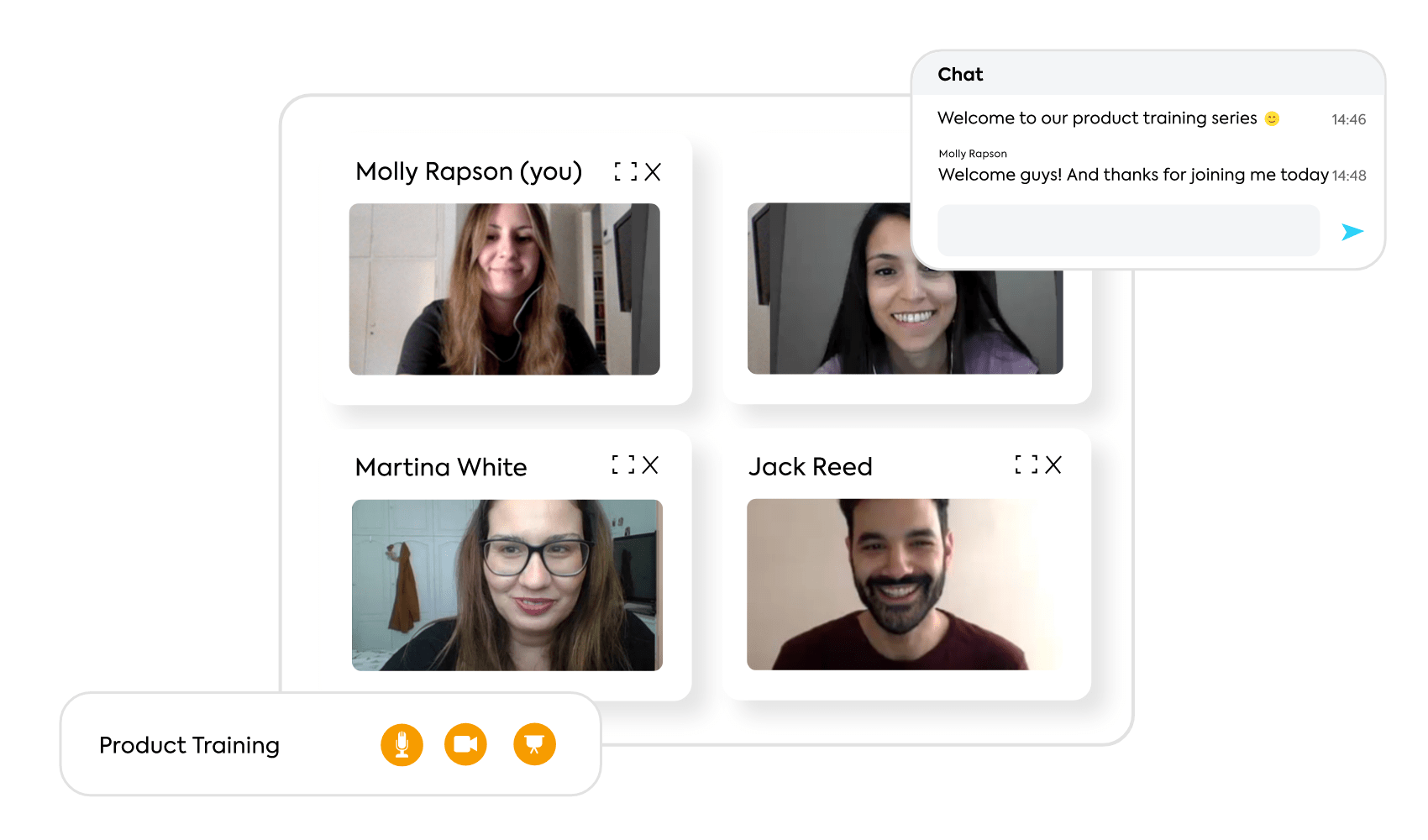 Gamify the learning experience
Take the monotony out of training by gamifying learning. Hook your learners, and encourage training retention with points, badges, and leaderboards.
Scale when you want
TalentLMS is ready to go and ready to grow. An adaptable pricing model means you'll never pay for what you don't need. And, don't worry about tying yourself into a contract – upgrade, downgrade, or cancel at any time.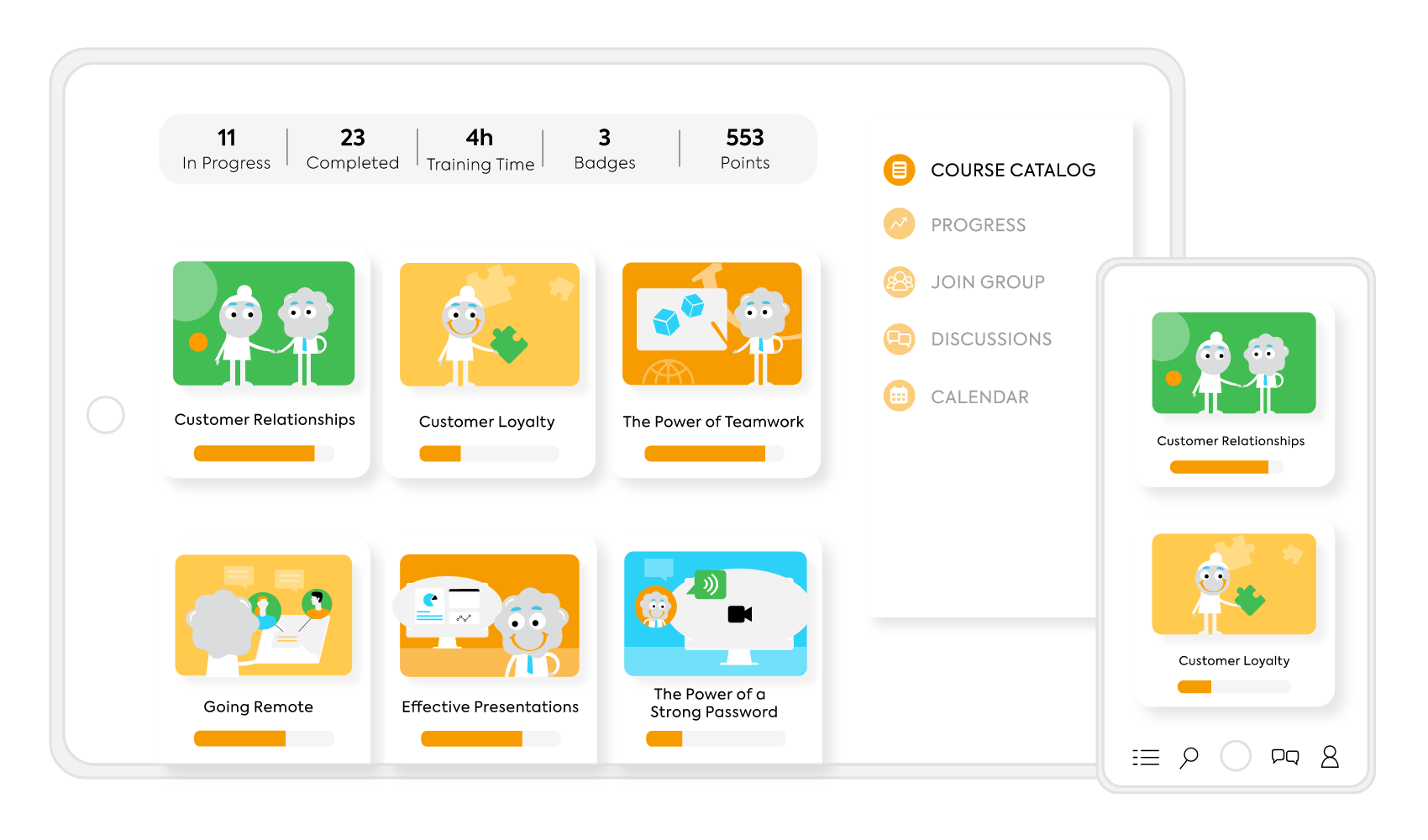 70,000

+

teams
find training success with TalentLMS
Discover what you can do with TalentLMS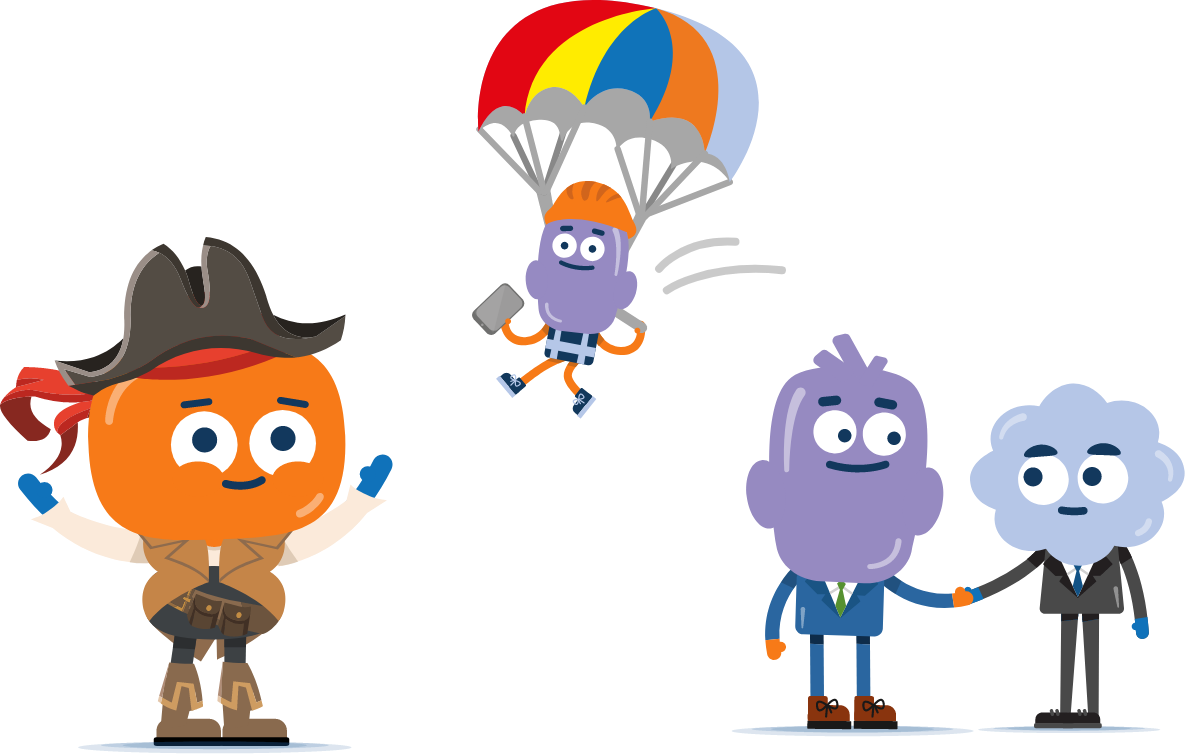 No content? No problem. This is TalentLibraryTM
Discover a growing collection of ready-made training courses delivered through TalentLMS, and gear up your people for success at work.
Straight from our customers
4.7/5
4.6/5

4.7/5
Train your people. Measure results. Drive growth.
TalentLMS gives you the tools to supercharge every step of your training.