Employee onboarding:
Setting new hires up for success
Discover strategies to make life easier for both you and your new starters
What is employee onboarding?
Employee onboarding (or induction or orientation training) is the best way to get your new hires to become productive as soon as possible. Train new employees in their first few days and weeks to assist them in understanding your organization's expectations and processes.
Onboarding aims to allow new hires to discover your business processes. At the same time, new employees can better focus on their new roles and responsibilities during the induction program.
Lay a solid foundation for your new staff by training them about the values and culture of your organization, their core responsibilities, any essential procedures, and more. These building blocks will help you boost employee productivity, engagement, performance, and, most importantly, retention levels.
The importance of employee onboarding
Effective employee onboarding is critical for any business, regardless of the size or industry. It matters because it helps seamlessly integrate new employees into your organization. Steer clear from low productivity, decreased employee engagement, and increased turnover.
Enhanced productivity

Through employee onboarding, you provide new hires with the knowledge, training, and support they need to become productive team members. As they have all they need in their hands to kickstart their new roles, they become more confident to roll up their sleeves and dig into their day-to-day tasks in a productive way.

Deeper engagement

With onboarding, your new hires can acclimate and engage better with your organization. Your people have the opportunity to familiarize themselves with the organization's expectations and resources. By supporting your new employees in their new journey, you help them become vital contributors to your company's success. They can engage with your culture, better connect with other team members and leaders, and get to grips with their new roles.

Higher retention rates

New hires that are familiar with your organization's A-Zs settle in much faster. Employees who feel comfortable are productive employees who care about their performance and your organization's end goals. And employees who feel "at home" from the very beginning are more likely to stick around for longer. 

Make new hire training a big hit with TalentLMS.
Help your new hires with all they need to become integral members of your teams.
How onboarding benefits the entire business
Improved productivity
Employee onboarding has a positive impact both on the culture of an organization and its productivity. When your onboarding strategy is effective, your people reach their full potential much faster, become more productive, and assist in keeping operations running smoothly. Onboarding saves time as new hires don't slowly learn things on the job. Instead, onboarding training teaches them how to use tools and follow the right steps and processes to succeed in their tasks.
Enhanced employee engagement
When onboarding is effective, your people build confidence, proficiency, and positive feelings related to their work. With a strong start, you achieve high levels of job satisfaction and foster a better company culture among your teams.
Engaged employees demonstrate:
A strong sense of purpose

Deep commitment to your organization

Honest dedication to performing well

High ability to give and receive constructive feedback capable and confident employees.

Positive communication with other team members and leaders

Open and collaborative attitude
Increased retention
One of the biggest advantages of employee onboarding is that it improves employee retention. The hiring and retention process can prove to be rather challenging in some industries, especially after the Great Resignation period. Investing in a good employee onboarding strategy sets solid foundations for success right from the beginning.
New hires become familiar with the company's policies, get the chance to meet different people within the company, start feeling like they're team members, and understand expectations. And, with a brighter future ahead, people will most likely stay with you for longer.
Strengthened company culture
While the recruitment process offers new hires a window into your culture, they have the opportunity to immerse themselves in your company's values and way of operation/life culture during employee onboarding from day one. Which is why you should get it right. Your company culture is connected to employee performance, satisfaction, and attitude. Through onboarding, you can communicate effectively who you are, what you stand for, and how you work with absolute transparency, honesty, and authenticity.
Improved recruitment and hiring
Make sure your new hires feel welcomed the second they join your company. First impressions matter. Proper preboarding and onboarding make your new hires feel comfortable and less stressed about what to expect while working for you. As a result, with the right employee onboarding strategy, more candidates will be willing to join your organization, and new hires won't start looking elsewhere for a job.
Positive impact on customers
Happy employees equal happy customers. When your people have all the support and resources they need from point zero, they're more willing to perform their best, feel more engaged, and align with your company goals. So you'll see higher levels of productivity. Which, in turn, will make your customers more satisfied with your business service and support and more willing to do business with you for longer.
Types of employee onboarding training

TalentLMS is recognized across the board
by independent software review sites as an eLearning industry leader.
What should an employee onboarding process include?
Orientation and introduction
Get your new hires ready from point A with an effective orientation and introduction. Gather all the necessary resources (company policies, employee handbook, and more) in one place, conduct your employee policies and compliance training, and provide a virtual office tour in your training software.
Successful orientation and introduction will mean the world to your new hires. They'll feel valued, respected, and stress-free. As such, they'll be able to fully focus on what's important to know, on the next steps of their employee onboarding journey, and get used to how your business operates from day one.
Clear communication of roles and responsibilities
New hires need to know from the start what their specific responsibilities are and how they're tied into the rest of the teams' roles. Set your newcomers up for success by conducting thorough onboarding training in which you clearly communicate the responsibilities of every employee's roles (including theirs) in your organization.
By effectively communicating roles and responsibilities, you'll help new hires avoid misunderstandings and potential operational delays. At the same time, your people will know exactly what their new role entails and can perform as an integrated team member much sooner.
Training and development
Employee onboarding training is essential to your people's success. Foster a culture of continuous learning and development by providing your people with the necessary tools and knowledge they need to succeed. Investing in talent development is essential for the development of all employees, especially newcomers.
Your training and development strategy should include training modules like compliance, cybersecurity, soft skills, and job-specific training delivered through your LMS. A well-rounded approach to training will make you stand out from the competition and showcase your honest intentions for the development of your teams.
Support and guidance
Assist your new employees every step of the way by providing support and guidance every time they need it. Make all resources available by including them in your training software, and plan videoconferencing questions with leaders through your LMS to simplify the process.
This process helps tremendously with well-being in the workplace, as your newcomers usually feel anxious and overwhelmed during their first days or weeks into their new role. Ease stress and feelings of frustration by supporting your newcomers from day one with mentoring or coaching, 1:1 sessions, peer discussions, buddy systems, and more through your training software.
Allow your new hires to connect with the teams truly. Friendly faces, knowing where to ask questions, and how to approach situations are key to making your employees feel supported.
Integration into the company culture
It's necessary that your new hires have a clear understanding of your company's structure, mission, vision, and values. Make your employee onboarding training a success by including training focused on the company culture.
Employees who are deeply invested in their company culture are more loyal, committed, and engaged. An inclusive company culture smooths friction and boosts teamwork.
New hires who discover your culture from the beginning will better understand what your company stands for and be more willing to support you.
Performance expectations – New hire feedback
In order to ensure your new employees are aligned with the rest of the organization, it's essential that you check whether employee onboarding training was successful. Or identify the weak spots and bridge any gaps.
You should also provide constructive feedback to newcomers on how they can improve their performance in the future. When new hires receive honest feedback on how to become more effective in their roles, they'll feel value and know where to make improvements.
To achieve this, use surveys, questionnaires, quizzes, and assessments on your LMS and then collect data by exporting custom reports straight from the platform. Or, plan 1:1 sessions and connect with integrated videoconferencing tools.
Onboarding process and responsibilities
HR Responsibilities
Your Human Resources team should facilitate the completion of employee onboarding by collecting any official/required documents, wellness, rules, policies, and other paperwork involved. At the same time, they can easily manage employee orientation programs right from your LMS.
Hiring Manager
Hiring managers must be available to introduce new hires to other employees, team members, and leadership. Organizing and assigning the employee onboarding strategy provides new hires with a clear overview of what to expect in your organization. And then, they should review the hiring process by collecting and giving employee feedback.
Training and Development
Your new hires need clear manuals and guidelines (software and hardware) for their amazing new start in your organization. Your IT team must provide clear details by creating tasks and employee training that will give your new hires the necessary technical assistance.
Onboarding process metrics
Time-to-productivity
What you want is your new hires to take on responsibilities as fast as possible. TTP (time-to-productivity) metric shows the time new employees need to start contributing to the organization. At the same time, it provides information about the effectiveness of recruitment and talent management processes.
Retention rate
A successful employee onboarding experience makes new hires stay loyal and committed to your organization for longer. Investing in a thorough onboarding strategy and ensuring you measure its effectiveness decreases turnover rates.
Employee satisfaction
Engagement starts with onboarding. Having engaged and happy employees that feel an integral part of your organization means higher employee satisfaction rates. An exceptional employee onboarding experience makes your new hires highly satisfied with their workplace and more likely to stick around for longer.
Manager satisfaction
A well-rounded and efficient employee onboarding strategy also increases manager satisfaction. It's not just a nice-to-have approach but a necessity for managers in order to achieve their team's goals and contribute to the organization's vision with success.
Time-to-fill
The amount of time you need to fill a position is a key metric for all organizations that strive for success. By examining this metric, you can better plan your hiring and employee onboarding processes.
Cost per hire
How much does it cost your organization to hire and onboard new employees? Calculating the onboarding costs for new hires from start to finish (advertising the job opening, recruitment, employee training, etc.) helps you focus on the hours, tools, and resources needed to seamlessly integrate your new hire into your organization.
Popular onboarding training topics
Company culture and values
An essential component of onboarding is clearly communicating your organization's culture and values to new employees who join you. Setting the right framework from the very beginning allows your new hires to adopt such values in the future and be more engaged and productive.
A well-planned course on company culture and values helps your employees embody the values of the organization in their day-to-day.
Policies and procedures
Policies and procedures can't be avoided during employee onboarding. Instead of emailing new hires any policy documents and making it a dull experience, include this topic in an enjoyable and interesting onboarding strategy to introduce new hires to your expectations for behavior. Scenario-based courses or gamification can make this topic more relatable for employees and add up to the overall onboarding experience.
Job-specific training
The most crucial stage in the new hire onboarding process is moving new employees from generalized, basic content to job-specific activities they must perform to reach the business objectives. Furnish your new employees with all the knowledge, tools, and resources they need to jumpstart their new roles confidently.
Workplace health and safety
You wouldn't want your new hires to put themselves or your company at risk. Assign essential training in the onboarding process to keep your organization and new recruits happy and healthy. Sub-topics around health and safety could include compliance, cybersecurity, sexual harassment, and well-being training.

Why your onboarding process needs an LMS
Centralized training platform
Your LMS is the best centralized way of managing your eLearning materials. It allows you to store all your training content in one place, as well as control it. A centralized learning platform enables you to create courses and access information right at the time you need it, whenever you need it, without resorting to outdated and costly management and storage solutions or risking losing any sensitive data.
Customized learning paths
Not everyone learns the same way or at the same pace or place. Make room for learning and training flexibility in your employee onboarding strategy by investing in an LMS that provides customized learning paths for your new hires. Employees can better engage in training, and you ensure learning adapts to your people's needs anytime it's necessary.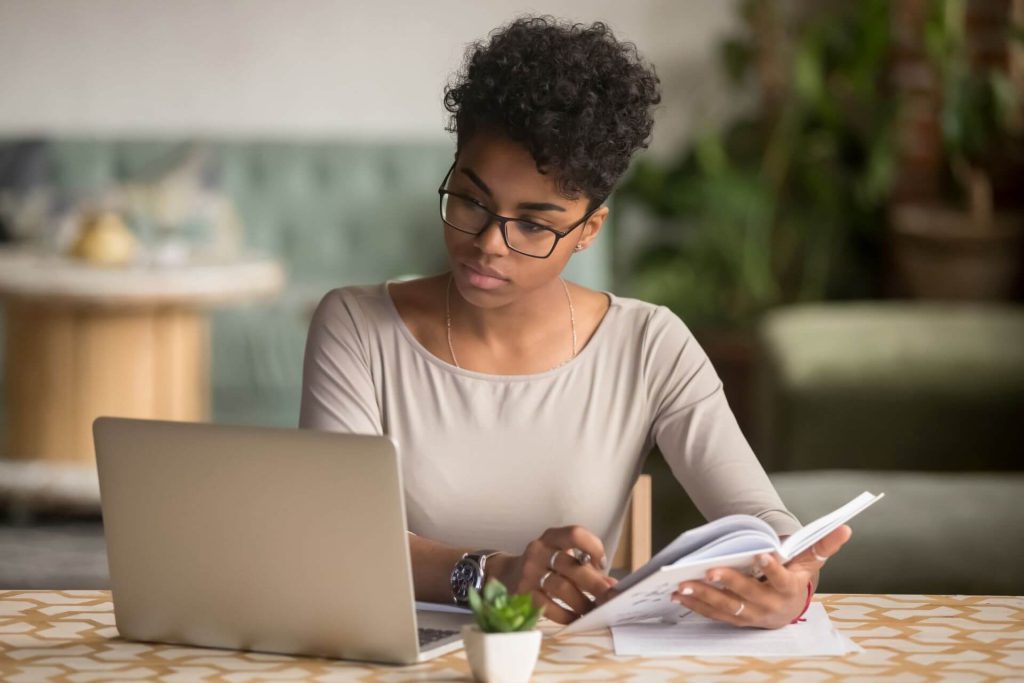 Online training modules
With hybrid and remote work being at the top of workplace trends, online training is essential. An LMS can provide efficient and effective onboarding training for your remote new hires without risking their seamless integration into your organization. Online discussion boards, built-in videoconferencing tools, gamification, and course libraries can all optimize your online training modules and make onboarding an unforgettable experience for new employees.
Also, an LMS can help you reach onboarders wherever they are. Hybrid and remote work environments can enjoy onboard training that takes place anytime, anywhere.
Integration with HRIS
Connect your HRIS with your LMS and keep all your new hire information and training in one place. An HRIS integration in your LMS allows you to sync data, track training progress, and train your employees through the onboarding process without constantly having to switch between tools.
TalentHR is an HRIS tool that can be integrated into your TalentLMS account and help automate the onboarding process.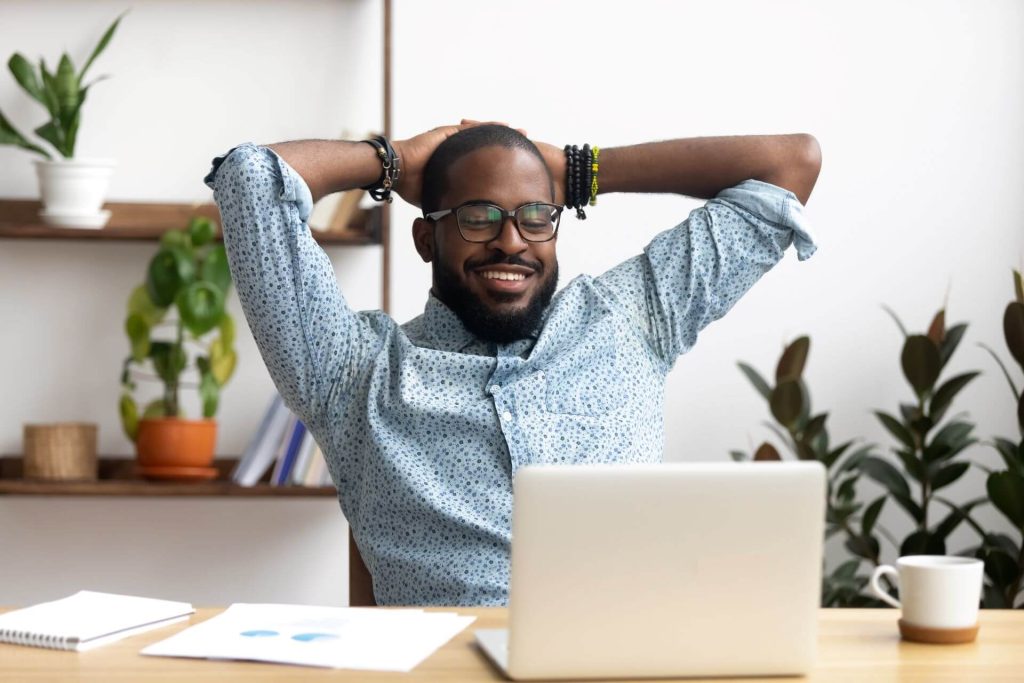 Mobile access
How can you be sure your employee onboarding program is effective? How do you track new hire participation and training success? With the right LMS at your disposal, you can easily gather valuable onboarding data through default and custom reports and optimize your employee onboarding process wherever needed.
Tracking and reporting
Allow your new hires to learn on the go, wherever and whenever they feel comfortable and focused. An LMS that offers mobile accessibility makes new hire onboarding convenient, as your people can access valuable data and complete training modules from devices they always have with them.
The latest insights from TalentLMS
Train your people. Measure results. Drive growth.
TalentLMS gives you the tools to supercharge every step of your training.