Sales training software:
Preparing your teams for success with the right tools
Discover top tips for making your sales teams unbeatable
What is sales training?
In sales training, organizations educate their staff to improve their ability to sell more effectively. A useful training program should sharpen sales skills, develop interpersonal skills for better client relationships, and raise the rate at which sellers close deals.
To deliver effective sales training, organizations should focus on developing their own custom sales training program. To help agents reach their full selling potential, your program should include standard sales skills training as well as product- and organization-specific training.
By arming sales teams with the knowledge to understand the product inside out and the skills to persuade customers, you're setting them up to exceed expectations.
Why is sales training important for businesses?
Sales teams help your business's revenue grow. So, well-trained sales reps help your business become more competitive, profitable, and prosperous.
Stay up to date

Tecnhological advancements, trends, and changes in the market have made the need for continuous upskilling necessary.

Build brand loyalty

Effective sales training has a positive impact on building customer relationships, trust, and loyalty.
Your sales teams connect with your customers on a more personal level and help your business become more credible. With sales training, your teams are able to gain more insights into your customers' pain points before providing them with tailored solutions. And, as your customers will be satisfied with the overall customer experience, the more likely they are to stick with your business for longer, and return for more products or services, again and again.

Grow your revenue

Investing in quality sales training is the best way to give your sales teams the knowledge they need to seamlessly execute your growth strategy. Improved sales skills and knowledge are key for closing deals and better engaging with customers. After all, achieving sales targets is impossible without well-trained sales teams. Reach revenue growth by investing in sales team training to improve sales performance metrics, such as conversion rates, win rates, and average deal size.

Achieve higher Return on Investment (ROI)

When businesses calculate their ROI, it's sheer clear the financial value of the sales team training is phenomenal. Sales training investment can yield tangible results, such as increased revenue, higher win rates, and reduced sales cycle length. Also, better-trained sales teams achieve higher cost savings and efficiency gains.

Reach the top with the right sales training software
Online sales training software makes it a breeze to make sales teams great. No matter the size or type of organization, a learning management system (LMS) can make your sales training program a big hit.
What's sales training sofware?
Sales training software, like TalentLMS, is a powerful tool that helps automate the curation, management, and delivery of sales training.
Instructional designers have the ability to create customized sales training courses based on the sales team's training needs. They can also offer highly interactive and engaging material to create training that sticks. All without spending too much time on repetitive tasks and other time-consuming processes.
Then, sales reps can ramp faster, boost their selling skills and reach success!
How can sales training software benefit sales teams?
The right sales training software can bring amazing results to your sales training program. With an LMS, your sales teams can have a comprehensive and interactive learning experience that includes training modules, simulations, assessments, and feedback.

TalentLMS is recognized across the board
by independent software review sites as an eLearning industry leader.
Selecting the right sales training software
When looking for sales training software that will enhance the learning experience and bring amazing results to your business' end goals one question comes to mind: What factors should businesses consider when choosing sales training software?
Your sales training platform should have the right mix of:
Customizable content

Multiple training formats and delivery options

Anytime, anywhere accessibility

High security and privacy protection

Analytics and real-time tracking

Integrations with other platforms

User-friendly interface
With TalentLMS, you can customize your training content to fit the needs of your sales teams, provide it in different formats, enjoy great accessibility (even on mobile devices), protect training data successfully, measure training effectiveness in a snap, have videoconferencing tools and CRM integrations, all in one, user-friendly platform.
What is sales enablement?
Offering sales staff all the content, tools, knowledge, and skills they need to be effective in their roles and sell is sales enablement. Help them close more deals, faster. Sales enablement includes providing your sales reps with updated product information, best practices in selling, tools to build strong relationships with customers, and other soft skills that are necessary for their job (communication, resilience, persuasion, etc.)
Empower your teams with sales training software for sales enablement.
Sales enablement initiaves
Using TalentLMS for sales enablement initiatives can change how you prepare your teams for success. Let's explore how:
Learning on the go

Accommodate busy sales reps with sales training software with mobile compatibility. TalentLMS offers native mobile apps for iOS and Android devices, so your sales workforce can learn on the go – even while waiting for a client to arrive at their meeting.

Making sales training competitive

Sales are, in fact, a competitive game. So, the best way to get your sales staff engaged in learning is by using gamification through your LMS.

Building essential skills

Cold calling belongs in the past, and social selling is the major trend in the sales industry. Allow your sales reps to learn by example by providing recorded customer calls through your LMS or use qualitative and quantitative assessments to notice skills gaps and offer feedback–all through one platform.
Delivering consistent training

Live interaction is crucial in sales enablement. Learners (even remote ones) of sales enablement stay in touch with their instructors in a virtual classroom. The right sales training software also offers online discussion boards that encourage learner interaction as learners can learn from each other's experience.

Staying up to date

Products and services constantly evolve. With sales training software like TalentLMS, you can update training content as often as needed and keep your teams current with your latest offerings.


Evaluating training

Post-training feedback is essential to monitor and evaluate training. Run surveys or gather data from assessments, collect information through the reporting features of your sales training software, and keep your people at the top of their game.
Every salesperson, no matter their experience, can improve their technique. Successful companies use targeted training to get the most value out of their sales training and deploy training based on employees' positions in the sales team.
This is often split into two types of sales training programs: sales management training and sales rep training.
Management Training
Sales management courses equip managers and supervisors with the skills they need to plan, direct, and motivate their sales teams.
Rep Training
Sales representative training ensures reps are highly knowledgeable on the product they're selling as well as masters in the art of selling.
Examples of sales training
One of the most sophisticated ways to capitalize on the benefits of sales training is to employ it across an entire organization, no matter the team.
Software sales training

In the software as a service (SaaS) arena, sales training that focuses on practical skills, like demo training, gives your team a competitive edge.

Retail sales training

With a singular focus on making the sale, sales training in the retail industry is crucial to turn browsers into buyers, increase the average ticket size, and keep customers coming back.

Hotel sales training

Have expert reports at your fingertips to spot your star sales talent and deliver more specialized training.

B2B sales training

Organizations that invest in B2B sales training build more productive and more efficient sales forces who outmaneuver the competition.

Pharmaceutical sales training

In the pharmaceutical industry, sales training keeps teams up to date with the latest advancements and studies so sales reps are armed with the right information at the right time.

Insurance sales training

In a complex market like insurance, sales training helps sellers and leaders stay fresh and customer-focused.
Sales training topics to include in training programs
Focus on the right topics in your sales training programs and contribute to the success of your teams. By understanding the most important sales training topics, you can design amazing training programs that build your teams' skills and confidence in sales.
Sales hard skills
Pipeline management, competitor and market research, defining the ideal customer profile, sales tools and techniques, prospecting and outreach, lead qualification, and perfecting sales pitches are some of the most important sales skills your teams need to grow.
Social selling
Most sales today take place online. Allow your learners to discover how to use social media (Twitter, Instagram, etc.) to build relationships with customers and boost sales.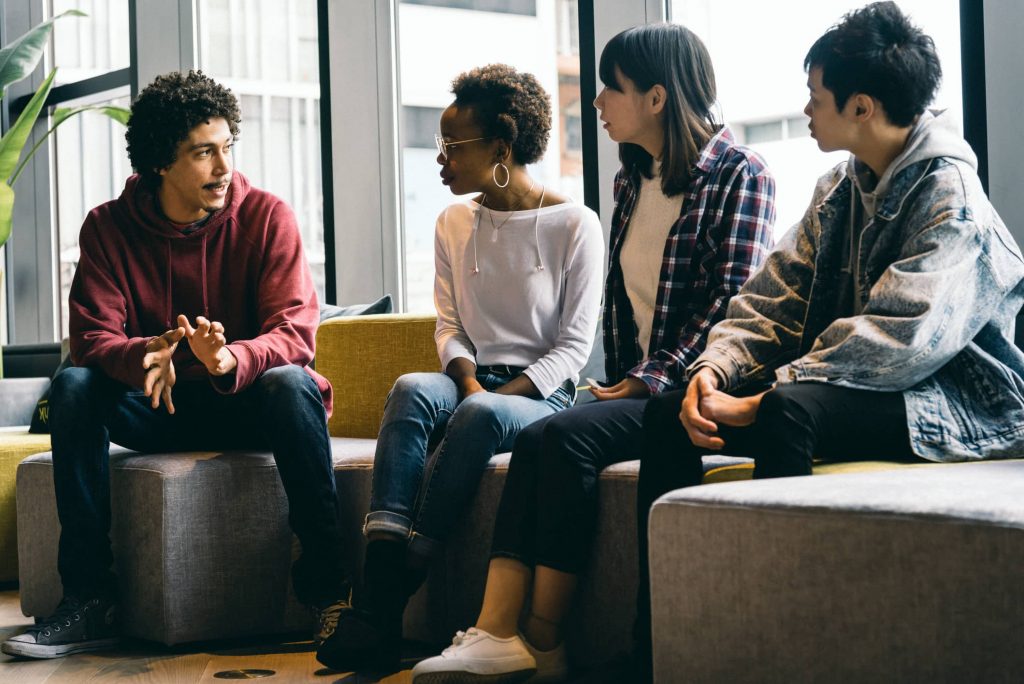 Selling automation
Sales reps discover how to use software and tools to automate any repetitive tasks that take up their time, so they're able to focus more on selling.
AI for sales
AI is the hottest trend in the sales industry. Sales teams should be well-taught on using AI to gain more insights into customer behavior and predicting potential customer needs, and be able to recommend tailor-made solutions.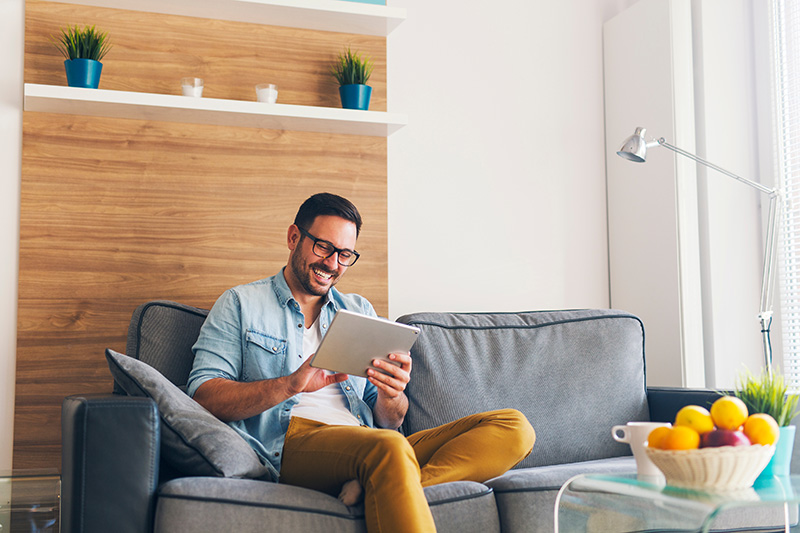 Communication & listening skills
Your sales training software must provide training content for building communication and active listening skills. These are key skills for effective sales.
Handling objections & rejections
Every sales rep is going to face objections or rejections from customers. Thus, your teams need to build knowledge on how to remain calm, listen to their clients' concerns, negotiate, and provide constructive solutions.
Product knowledge
Let your sales teams be up to date with the latest product/services updates, but also include product knowledge training in your strategy to help them explore how consumers feel about your product.
Time management
Time is everything. Your sales reps are busy building sales strategies, researching, training, and reaching out to potential customers. Too many tasks in hand can be hard to handle if your people aren't properly trained on how to manage their time effectively.
Why you should invest in continuous learning for sales teams
Learning is a process. It's important to embrace continuous learning to empower your sales teams and increase knowledge retention to drive more revenue and better results. Keep your sales teams informed about selling strategies, methodologies, product/services updates, customer needs, best practices, and soft skills in a continuous learning journey.
To achieve that, you should invest in sales training software that encourages a continuous learning environment. TalentLMS is the best fit for continuous learning for sales teams as it provides customizable content, various delivery methods, accessibility, video-conferencing integrations, and more.
Addressing specific needs and challenges of different sales roles or industries
Not all sales roles or industries are the same. There are specific needs to be met and particular challenges to address. So, tailoring training programs to cater to these needs and solve challenges is crucial for your sales teams. With sales training software that supports personalized training, customized content, branching, and reporting options, your organization will be able to overcome hurdles and provide your teams with all they need to succeed.
Best practices for sales training you should consider
Sales training is not just providing your teams with product training and sales hard skills. Your teams need to know more so that they can sell more. By following best practices for sales training, you ensure your sales teams access learning in a relevant, engaging, and effective way.
Invest in asynchronous training

Online training with the help of sales training software can help you address any sales training strategies. Provide on-demand learning and allow salespeople to access training material, courses, or recorded presentations whenever, wherever. With TalentLMS, they can connect work and training, as CRM integration allows teams to work and learn without getting to grips with a new platform.

Include sales enablement

Salespeople require more than just product knowledge; they need modern tools, techniques, and a deep understanding of the customer lifecycle. A learning strategy should include sales skills beyond onboarding training, such as pitching, prioritizing leads, and analyzing pain points. This will help salespeople reach quotas and perform their absolute best.

Don't forget soft skills

Sales reps require soft skills training to connect with customers and work effectively with other team members. These include communication, critical thinking, emotional intelligence, and productivity. Also, emphasizing listening and pitching enhances teamwork and customer relationships, leading to the creation of a more collaborative work environment.

Add role-playing activities

Scenario-based learning enhances the learning experience as it enables learners to face situations similar to real life in a risk-free environment. This technique helps learners develop confidence, enabling them to try new skills and handle difficult situations in professional settings.

Incorporate gamification elements

Adding gamification elements through your sales training software brings some friendly competition among employees. Salespeople, known for their competitive nature, will be motivated to log into the LMS, play and learn, earn badges and points, and track progress on leaderboards.

Gamification makes learning fun and "addictive," so people complete it quickly, and learning sticks.


Evaluate training

Evaluating training is the most crucial step for a successful sales training strategy. Run surveys, and assessments, and gather training data through reporting on your sales training software. Then, collect and analyze this data, ask for post-training feedback, and once you have all you need, identify areas that need improvement.
Measuring training effectiveness
Training and development aim to enhance skills, productivity, retention rates, and brand loyalty in organizations. So, after your training is delivered, it's essential that you gather data on the following:
Companies of all sizes across all industries have a lot to gain from employee training. Many leading businesses recognize these benefits, making staff training and development a core element of their company culture.
The effectiveness of training in helping learners get relevant knowledge and build skills

If learners can apply what they've learned to improve their performance

Additional benefits of the training program
How to measure the impact and effectiveness of sales training programs
It's essential to be able to measure the effectiveness of your sales training programs so that you're aware of whether they're meeting your goals or not.
Use training metrics
Training metrics provide quantifiable evaluation and potential improvements in training effectiveness.
Pass and fail rates

Experience satisfaction

Scoring

Completion rate

Dropout rate

Post-training performance
By using the reporting features on TalentLMS, you can gain valuable data from these metrics, and then analyze, examine, and improve—where needed—your sales training program. At the same time, you can follow popular training evaluation techniques (Kirkpatrick's four levels, Philip's ROI model) or KPIs so that you can have a more detailed and rounded view of the training effectiveness.
Gather feedback from sales teams
Send post-training feedback emails to learners at the end of your sales training courses to assess employee satisfaction and identify areas for improvement, allowing for better training experiences.
Or run surveys through your sales training software where training participants will be able to provide honest feedback. Include both qualitative and quantitative questions in your surveys so that you can have a better understanding of what you need to improve.
How to succeed in sales team development
Sales teams enhance lead identification, customer relationships, loyalty, retention, lead conversion rates, direct marketing campaigns, and lead qualification.
It is crucial to have a salesforce that is eager to interact with potential customers and recognize their requirements and wants from your business. As such, it's essential that you invest in proper sales team development.
Align training programs with sales team goals and objectives
If your training is designed with sales goals and objectives in mind, it's easier for employees to get a grasp of how their personal development contributes to the overall success of the sales department and the end goals of your business. While learning and working, they are encouraged to participate in your training sessions in order to achieve their performance objectives.
Keep these in mind to seamlessly align training programs with sales team goals:
Be specific about your strategic business objectives

Evaluate skill gaps

Set relevant training goals

Create focused training programs

Communicate the training purpose to employees 

Measure training effectiveness, improve, and repeat
Strategies for fostering collaboration and knowledge sharing within sales teams
The knowledge and experience of your employees are your most valuable resource, but sometimes, only a small number of your salespeople are willing to collaborate or share knowledge with their teammates.
Knowledge is less useful and more difficult to record and have it in place for later use if it isn't shared with the rest of the team.
Encourage transparency and open communication

Promoting transparency and open communication in the workplace is important for building trust and collaboration among employees. A healthy, transparent environment allows everyone to access information and share ideas, and encourages knowledge sharing. 

Provide rewards and incentives

A great way to encourage collaboration and cooperation is to reward behavior with perks, recognition awards, or other acknowledgments. Focus on everyone's contributions within the team, recognize their achievements, and celebrate them whenever possible.

Offer peer-to-peer learning opportunities

Knowledge sharing and collaboration can be encouraged when you offer mentoring/coaching, job shadowing, or discussion boards in your LMS.
Sales employees can pool their knowledge, expertise, and experiences with their colleagues and achieve effective teamwork.

Leverage technology

Technology is a great tool to enhance collaboration and knowledge-sharing, as it makes these processes easier and more enjoyable. Sales training platforms like TalentLMS with video-conferencing integrations, discussion boards, and gamification features complement your teams' interactions for relationship building. Choose the software that offers a combination of features, usability, and convenience to boost the collaboration experience.
Sales leadership and coaching for driving team success
If you want your sales to be effective, it's important to create and build leadership skills and a management culture that brings value to your salespeople. Effective sales leadership includes being able to manage the sales process but also to leading engagement and performance.
Successful sales managers and leaders are committed to the sales process by tracking key indicators, conducting pre- and post-sales reviews, and assisting sales teams with problem solving. At the same time, they encourage salespeople to follow processes and best practices for their own success, not just the organization's.
Sales coaching is about having sales experts who have the ability to assist people with learning to do things better on their own. Effective sales coaching includes working in a context, focusing on the salesperson, protecting the coaching relationship, and providing feedback.
No content? No problem. This is TalentLibrary™
Recover your time from course creation and save on subject matter experts. Tack TalentLibrary™ onto your TalentLMS subscription and train your teams to succeed with a growing collection of hard and soft skills courses.
Train your people. Measure results. Drive growth.
TalentLMS gives you the tools to supercharge every step of your training.