Invest in your org
with customer training
Ready to set your customers up for success? Help your organization bloom with the right customer training LMS.
What is customer training?
Customer training (also referred to as customer education or customer enablement) is any training offered to customers so they can use an organization's product or service to its full capacity.
Assist and support your customers solve potential problems, before they encounter any, by offering the right customer training program on your customer training LMS. With customer training programs, you don't only set up your customers for success, but your business, too.
Customer training is not just an onboarding process
While onboarding is a crucial part of the customer journey, it's not the first and final stop. To add extra value to your business, think of customer training as a process that extends through the entire life cycle of a customer.
A new customer will need different training than a customer who has been using your product or service for months or even years. Examples of a customer training program then include onboarding, guided tutorials, webinars, as well as ongoing training.
A project management software company, for example, would offer onboarding training to new customers. This type of training will show customers how to start using the product. The same software company can then offer ongoing customer training to keep customers updated on new features, plus the more advanced capabilities of the product, as well as use cases.
What is customer training software?
Customer training software is key to transforming customer training. It's simple to develop, deliver, and manage the training programs that turn customers into power users. Opting for a customer training LMS brings amazing benefits to the entire customer experience and your end business goals.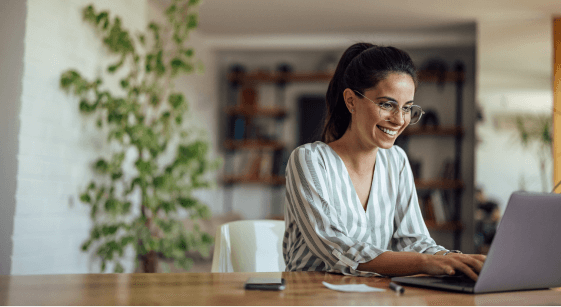 Customer experience benefits
Interactive and engaging learning experiences

Incorporated multimedia elements

Personalized learning opportunities

Flexible training, anytime, anywhere

Self-paced, on-demand training to accommodate customers' schedules

Higher knowledge retention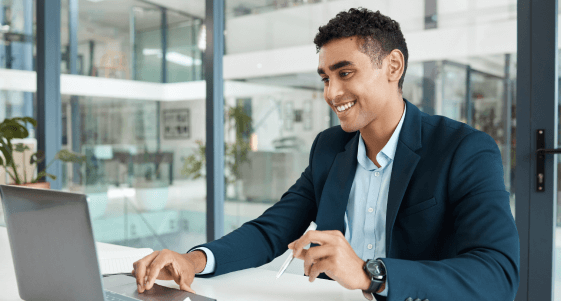 Business benefits
Increased customer satisfaction and loyalty

Cost-effective training solution

Insightful training evaluation

Low customer support costs

Enhanced business competitiveness 
Customer training is essential for businesses
Let's take a look in detail at why customer training is an amazing way to boost your business.
A customer training LMS supports your sales team's efforts
Well-rounded and engaging customer training through TalentLMS provides your customers with all the knowledge they need to fully exploit your products and services. But customer training also lends a super-helping hand in perfecting your sales teams and customers' interactions.
Sales teams engage customers effectively, providing deeper insights and building stronger, lasting relationships.

Customer training through your LMS reduces sales cycles and improves deal closure rates.
Sales teams can focus on higher-value activities by equipping customers with self-service training resources.

Your business builds trust and credibility with customers through knowledgeable and confident sales teams.

Boost engagement, loyalty, and profit margins
The customer training LMS you can't afford to miss out on
Your A-Z to selecting the right customer training LMS
There's no one-fits-all approach when it's time to choose your customer training software. So, what LMS features and factors should you consider when choosing customer training software? Below you can see some key LMS features to look for.
Intuitive user interface
Your customers need customer training software that's simple, user-friendly, fast, and intuitive. Outdated, slow, and hard to navigate software can break your customer experience during learning. TalentLMS is a modern, user-friendly customer training platform than maximizes the engagement and satisfaction of your customers in their learning journey.
Content flexibility
Create, share, and edit training content in whatever format and length you want. TalentLMS supports your engaging and personalized customer training strategy, as training material can be delivered in any format you want, i.e. PDF, PPT, text, images, videos, HTML, SCORM, and more.
Dynamic learning
Forget about static, dull, and long-form training content, delivered in a passive way. Effective customer training programs should ensure a seamless, engaging, and exciting learning experience. The goal is, after all, for your learners to fully understand the training content.
And the best way to achieve that is to use a variety of training methods on TalentLMS, like:
Customized learning paths

ILT on integrated video-conferencing tools

Scenario-based learning

Microlearning
Gamification schemes
Friendly competition is a way of making learning fun, engaging, and effective. Gamification isn't only for compliance or corporate training, but can be applied to customer training, too.
By using leaderboards and rewards (points, badges, etc) on TalentLMS you spark a competitive spirit between customers. They feel valued while recognizing or comparing their efforts on leaderboards with their peers, and then can share their progress, badges, or certifications on social media.
Mobile learning
Allow your customers to learn on the go, anytime, anywhere with a mobile-compatible customer training software, like TalentLMS.
Whether their devices run on iOS, Android, Mac, Linux, your customers can quickly access training material no matter where they are. For example, they can easily engage in bite-sized, ready-made video courses, while commuting to and from work.
Or, maybe the customer is having difficulty at the point of interaction, and firing up the LMS and accessing knowledge/training on proper use providesa quick solution.
Customize reporting
It's crucial for your customer training efforts to be successful and effective if you truly wish your customers to build knowledge on your products/services. Evaluating the customer training program is a must.
By using custom reporting options on TalentLMS you can get insights on:
The impact of training on business objectives

Learner participation

Completion rates

Skills gaps

Areas for improvement
Monetization
If your business has a particularly strong L&D culture you might want to share it wth to other people, outside of your organization. So, you can monetize this knowledge and selil it as an online course for other learners, through eCommerce on your LMS.
Pro factors to consider before choosing your LMS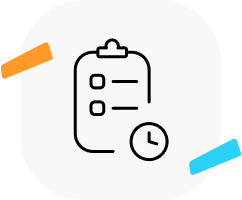 Centralized learning
Moving corporate learning and development to a centralized software minimizes the need for outdated storage and management solutions. As a result you're less likely to be spread too thin by spreadsheets, so data is readily available in just a few clicks.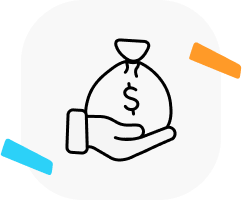 Cost savings
Moving to an online employee training solution will save you both time and money (and you'll be able to measure ROI more reliably). Your resources are precious – especially with tight training budgets. So opting for cost-effective software is a no-brainer. Plus, you'll also see savings in instructor, venue, and travel costs.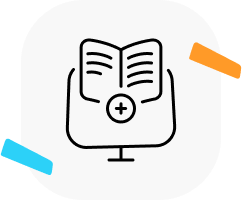 Accessible anywhere
24/7, 365. Cloud computing creates a whole new aspect for learning. You'll be able to collaborate on content creation, add instructors and learners remotely, and never need to slow down to train. Plus it'll allow both you and your learners to easily access information and learning whenever, wherever.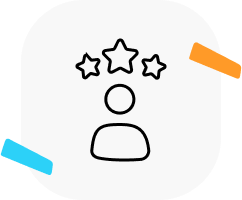 Compliance and security
Downloadable reports make it easy to keep a provable log of compliance training. And, in an ever-changing legislative landscape, keeping your people up to date and safeguarding your org gets easier, too. Quickly update courses, and reassign them without breaking a sweat.
Which topics should customer training include?
For your customer training to be effective, and well-rounded, it's important that you offer all the relevant training topics your customers need. Let's take a look at the hottest topics you should deliver through your customer training LMS:
Product training
Give customers a better understanding of your product or services with product knowledge training. Offer training material on your customer training LMS that covers the following categories related to your product/services: product introduction, key features, solutions, use cases and core benefits.
Onboarding training
During onboarding and implementation training customers learn how to set up and use your product or service. This journey includes everything—sign up steps, activation, first use – in great detail. Even in their first use, customers receive great value, as they feel confident in a completely guided environment.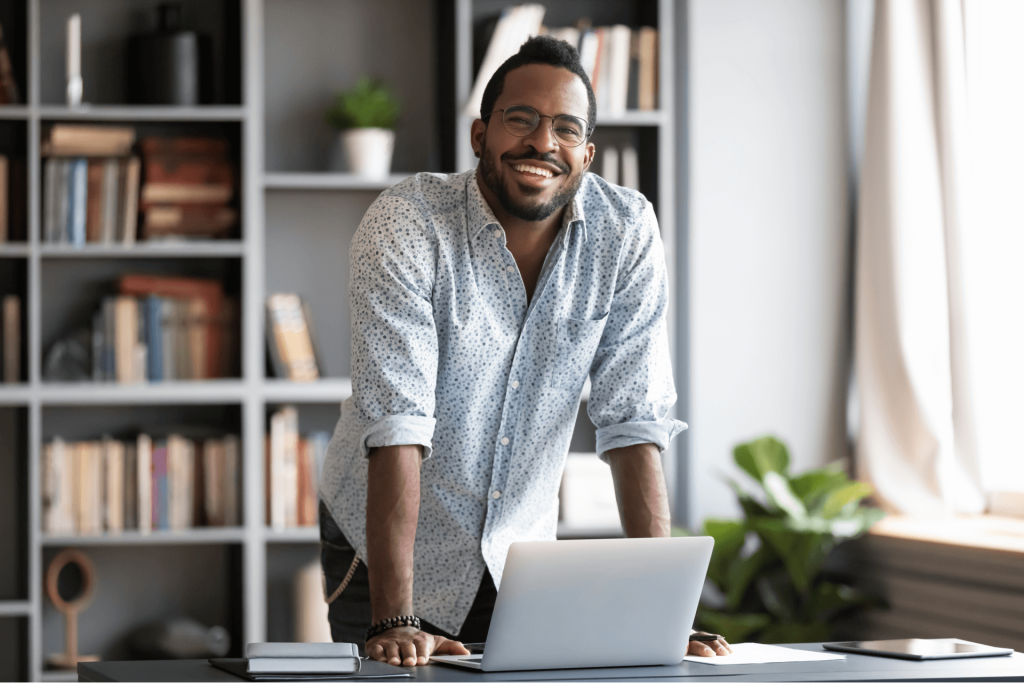 Customer support and troubleshooting
It's impossible that your customers won't have questions and queries while using your product or services. Conduct surveys through your customer training LMS to find out the common pain points customers might have. Then, collect FAQs and other issues your customers may have in collaboration with your customer support team.
Industry-specific training
Generic customer training might not be sufficient for your customer needs. Every industry has its own standards, best practices, and trends. Create an extra level of relevance between your product/services and the industry of your customers' interest. Train them on how to best implement technologies and methodologies in their industry using your products and services.
Best practices for top-notch customer training
You now have a clear idea of the benefits of customer training, the right tools to achieve this in the most engaging and effective way, as well as the topics your training should elaborate on. But how do you start setting up your customer training strategy to deliver amazing results?
Here are some of the best practices you should follow for customer training that rocks!
Identify and understand customer needs

Your products and services cater to diverse customer needs. For example, a time tracking tool serves businesses in pricing services and individuals in managing tasks, workload, and hobbies. Tailoring training programs to specific audiences ensures each customer receives relevant and useful information.

Develop clear and engaging training content

Creating diverse training materials that align with various learning preferences is essential. Ensure your customer training content is clear, engaging, and easy to comprehend. Utilize TalentLMS to offer training in different formats such as video tours, presentations, and microlearning via TalentLibrary's pre-made courses. Foster engagement through concise content, social learning tools like discussion boards and live conferences, and gamification elements for enjoyable learning experiences, complete with shareable certifications.

Personalize the learning experience

Recognize that learners have varying preferences and paces for learning, enhancing engagement and knowledge retention when training aligns with their choices. Personalize customer training via your LMS with tailored learning paths, regular self-assessments, and mobile learning options. Sustain engagement through automated notifications on TalentLMS, prompting participation, course completion, feedback, and more.

Foster community and collaboration

Promote active learning by fostering collaboration and knowledge sharing. Utilize TalentLMS's discussion boards for peer interactions and integrate videoconferencing to host webinars, support meetings, and discussions, ensuring continuous learning within your community.
Train your people. Measure results. Drive growth.
TalentLMS gives you the tools to supercharge every step of your training.