Employee training and development:
Why employee training matters
Discover how to empower your people with online training software and customized solutions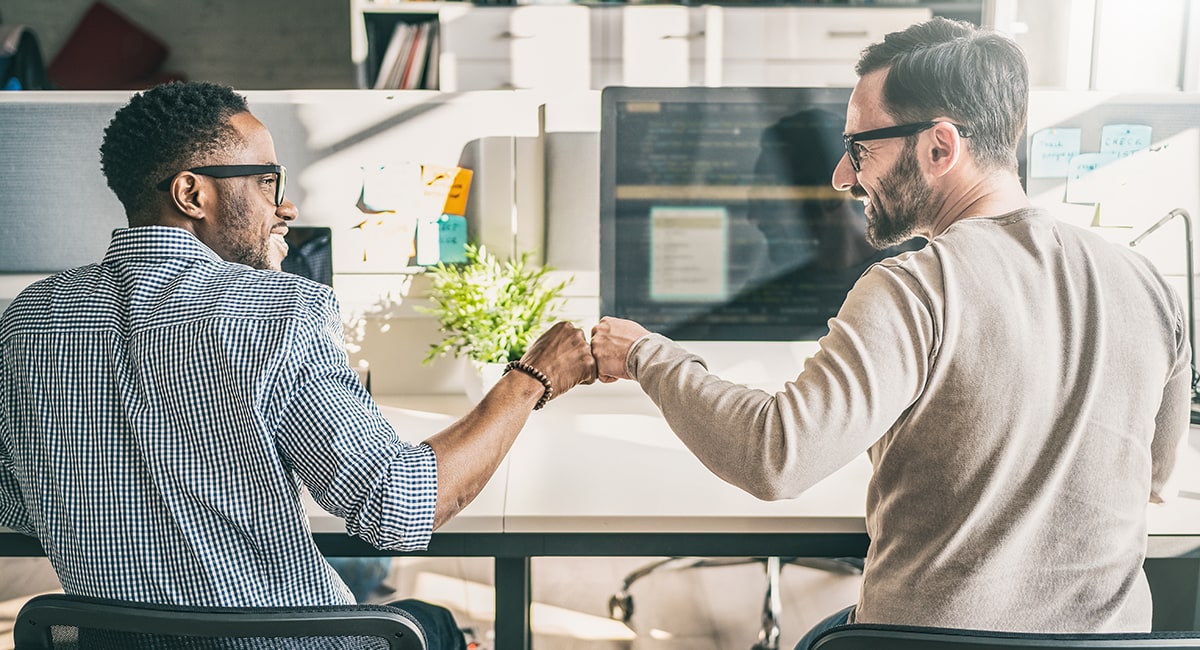 What is employee training and development?
Successful employee training and development transform both individual employees and entire businesses — helping teams improve today, perform better, and grow in the long term.
But, employee training and employee development play slightly different roles. Training programs teach employees skills for the position they're currently in. While development programs give employees the tools to progress in their careers.
Together, employee training and development lead to smarter, more capable, and more successful teams.
How employee training benefits the entire business
Employee training and development aren't just nice to have. They're a major factor in driving business success. Organizations that invest in nurturing talent enjoy more stability, higher engagement, and significant growth down the line.
The case for corporate training is an easy one to make. Strong employee training has been proven to lower turnover, increase profits, and keep businesses competitive.
Employee training doesn't just benefit employees: it benefits the organization as a whole.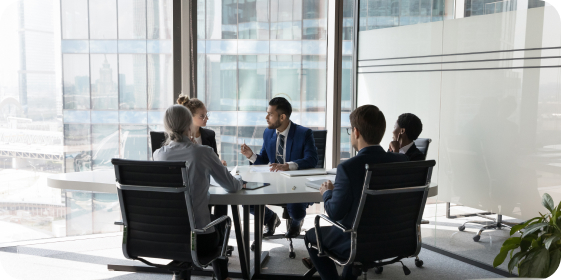 How company training benefits employees:
Employees gain new skills and stay current with industry standards.

Steady growth and improvement lead to more capable and confident employees.

Strong employee training keeps company morale and motivation high.

Improves all measures of job satisfaction.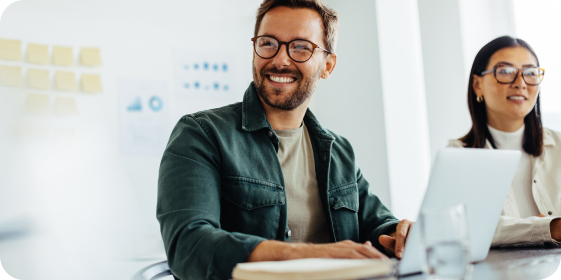 How staff training benefits employers:
Successful training programs help attract and retain top talent while reducing turnover.

Regulatory, compliance, and employee safety training lower risk and save organizations money.

Effective training improves performance which translates into higher profits.

Employee development programs lead to sharper, stronger teams that innovate new products and solutions.
Types of popular employee training programs

TalentLMS is recognized across the board
by independent software review sites as an eLearning industry leader.
Employee training methods
So, now you're familiar with some of the more popular types of employee training, what about the ways to get it done?
Let's take a look.
On-the-job training
On-the-job training is a type of employee training done under supervision. Tasks, processes, or procedures the role requires are explained and then demonstrated by a skilled employee, and then repeated by the learner.
PROS
Expert supervision

Saves on instructor expenses

Practical application

Boosts teamwork
CONS
Time consuming

Hinders innovation

Depends on more than one person's attendance

Low productivity
Job shadowing
Job shadowing is similar to on-the-job training. Generally, it lacks practical application and relies on the learner to follow and observe another employee in their day-to-day routine.
Job shadowing is commonplace when onboarding new employees, or in the case of students and interns.
PROS
Familiarity with role

Professional development

Potential to learn new skills
CONS
Can be disruptive

Unpredictable day-to-day

Difficult to measure knowledge transfer
Simulation
Simulation training is especially useful when you have high-risk procedures to demonstrate.
You can recreate real-life situations and introduce your learners to them. In doing so, you'll help your people get to grips with their role and develop skills without any of the associated risks of going in blind.
PROS
First-hand skills application

Immediate feedback

No risk
CONS
Cost of instructor

Cost of technology/in-person application

Lowers seriousness of training

Can create false perspectives
Coaching and mentoring
Coaching and mentoring is another type of one-to-one employee training. They pair an employee with a more experienced individual, with the intent of downward knowledge transfer.
While there're many similarities, the most important distinction between the two is that coaching focuses on the here and now, and aims to furnish the employee with skills to succeed in their current role. Mentoring focuses on progressing an employee in their career.
PROS
Improves internal recruitment

Greater empowerment

Improves self-confidence
CONS
Unqualified coaches

Detrimental matching

Potentially uninclusive
To enjoy the above advantages and avoid almost all the disadvantages, organizations are progressively making the switch from traditional methods to online software. And the use of the right employee training software can have a huge impact on the successful training of all your people. But when typing "best online training software" into google garners you pages upon pages of results, where do you actually begin?
Manually sifting through the links sounds like a chore. Instead, start with the most popular solution that takes up the largest portion of the eLearning market.
What is employee training software?
Exactly what it sounds like! Software to train your employees. Let's take a look at Learning Management Systems (LMS).
Succinctly put, an LMS is a type of software used to train your teams. There are quite a few on the market, some aimed toward different audiences. But, bare bones, most keep the same basic similarities.
Hosted locally, or on the cloud, LMSs serve to help overcome the challenges of traditional in-person training. How? By allowing you to train multiple users simultaneously, by catering to different learning methods, and by saving on traditional training costs. Plus, they're accessible 24/7 from anywhere with an internet connection (and sometimes even without).
LMS features that benefit employee training
Course builder
Almost all LMSs include a course builder. Using this feature you can create content that covers a wide range of topics quickly and easily. So, you'll spend less time trying to get your employee training and development off the ground, and more on training your teams up to where you want them to be.
Gamification
Gamification is a feature intended to boost training adoption. With a healthy sense of competition and bonus rewards to learning, it transforms training from a chore into an addictive game.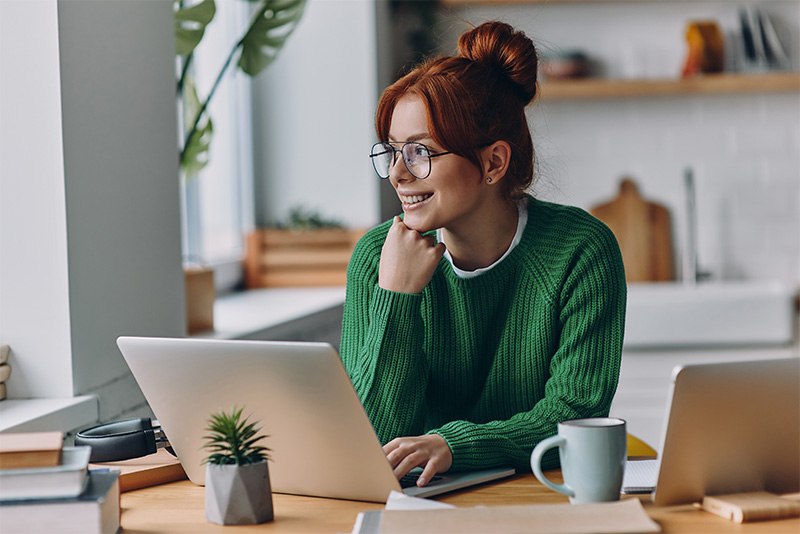 Progress tracking
Build data-driven training. With the gift of digital processing power comes the added benefit of minimal effort. Check off reporting and tracking with no need to deep dive your data or crunch numbers.
Mobile learning
Grow your people on the go with mobile-enabled LMSs. Develop your employees' skills no matter if they're remote, on the road, or simply commuting in. Give your people the option to log in and lean into training anytime, anywhere, and from virtually any device.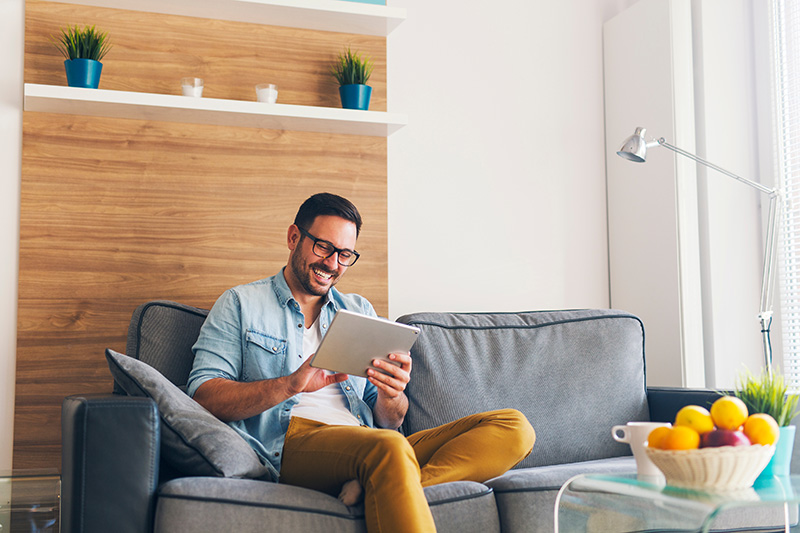 Blended learning
Moving corporate training and development to the cloud doesn't mean it can't happen "in person". Bridge the instructor-learner gap with inbuilt or integrated videoconferencing and take procedural training demos online.
Assessment and testing
Measuring knowledge transfer has never been easier. Create multiple types of assessments and grade them automatically. With more time on your hands, you can focus on work that makes a difference, rather than poring over test papers with a red pen.
Social learning
Not everyone learns the same. And with an LMS, there's no need to take a uniform approach. Recreate the social aspect of the classroom with discussion boards and group sessions to encourage participation and collaboration.
Personalized learning
Customize your employee training and development with personalized learning. Create learning plans that cater to every learner's job role, needs, or chosen career path. A learner-centric approach will boost employee engagement by increasing motivation and ownership.
The benefits of using employee training software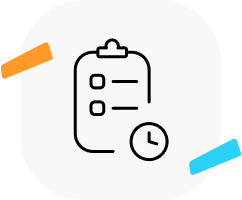 Centralized learning
Moving corporate learning and development to a centralized software minimizes the need for outdated storage and management solutions. As a result you're less likely to be spread too thin by spreadsheets, so data is readily available in just a few clicks.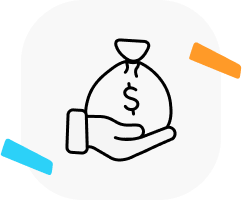 Cost savings
Moving to an online employee training solution will save you both time and money (and you'll be able to measure ROI more reliably). Your resources are precious – especially with tight training budgets. So opting for cost-effective software is a no-brainer. Plus, you'll also see savings in instructor, venue, and travel costs.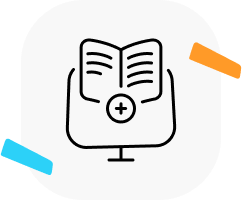 Accessible anywhere
24/7, 365. Cloud computing creates a whole new aspect for learning. You'll be able to collaborate on content creation, add instructors and learners remotely, and never need to slow down to train. Plus it'll allow both you and your learners to easily access information and learning whenever, wherever.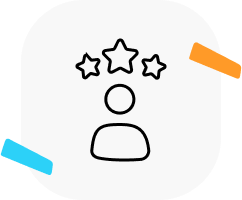 Compliance and security
Downloadable reports make it easy to keep a provable log of compliance training. And, in an ever-changing legislative landscape, keeping your people up to date and safeguarding your org gets easier, too. Quickly update courses, and reassign them without breaking a sweat.
Sounds great, right? Agreed. And, of course, you'll want the best LMS for your org (spoiler alert: it's TalentLMS).
The importance of learning and development (L&D)
Overlooking employee learning and development (L&D) is fast becoming a thing of the past. Spurred on by negative developments caused by the pandemic, an increasing number of companies are pivoting to a digital-first approach. Encompassing L&D, this shift in attitude is intended to overcome employee burnout, widening skill gaps, and spiraling quit rates.
But what does this spell for training? New research from TalentLMS and SHRM suggests:
Spending on L&D will increase in 2022, with 67% of HR managers in agreement.

Employers can tap into their workforce's potential and boost loyalty, as 76% of employees are more likely to stay with a company that offers continuous training.

And that's not all, 87% of HR leaders state investing in your employees is beneficial for organizational growth.
Why every business should offer employee training
Investing in any kind of employee training and not just online employee training is valuable no matter what industry you're in.
Companies of all sizes across all industries have a lot to gain from employee training. Many leading businesses recognize these benefits, making staff training and development a core element of their company culture.
Change is a constant in every industry. So training employees to adapt and innovate is vital for businesses of any kind.
Restaurant employee training helps food and hospitality companies evolve along with customer expectations.

Financial institutions implement employee training to keep current with evolving regulations.

Meanwhile, retail employee training is key for satisfying the changing tastes of today's shoppers.
And these programs aren't just for giant corporations. The steady rise in online employee training programs for small businesses shows that every company, regardless of size, can benefit from cloud-based employee training and development.
No content? No problem. This is TalentLibrary™
Recover your time from course creation and save on subject matter experts. Tack TalentLibrary™ onto your TalentLMS subscription and train your teams to succeed with a growing collection of hard and soft skills courses.
Train your people. Measure results. Drive growth.
TalentLMS gives you the tools to supercharge every step of your training.