Setting up for Successful Presentations
Course overview
You're giving that really important work presentation. You step out on the stage, and suddenly realize that you've forgotten your notes. Everyone's looking at you expectantly, and you have no idea what to say…
Relax, it's just a bad dream. But it's a really common one. It's not hard to figure out why: talking in front of people can be pretty scary! So, what's the best way for your teams to make sure that, when the crucial hour comes, they're able to stay calm and focused? It's all about the preparation. And that's what this course explores.
What's covered
Techniques that will help you prepare effectively
How to anticipate problems with presenting
How to apply techniques to prepare for a successful presentation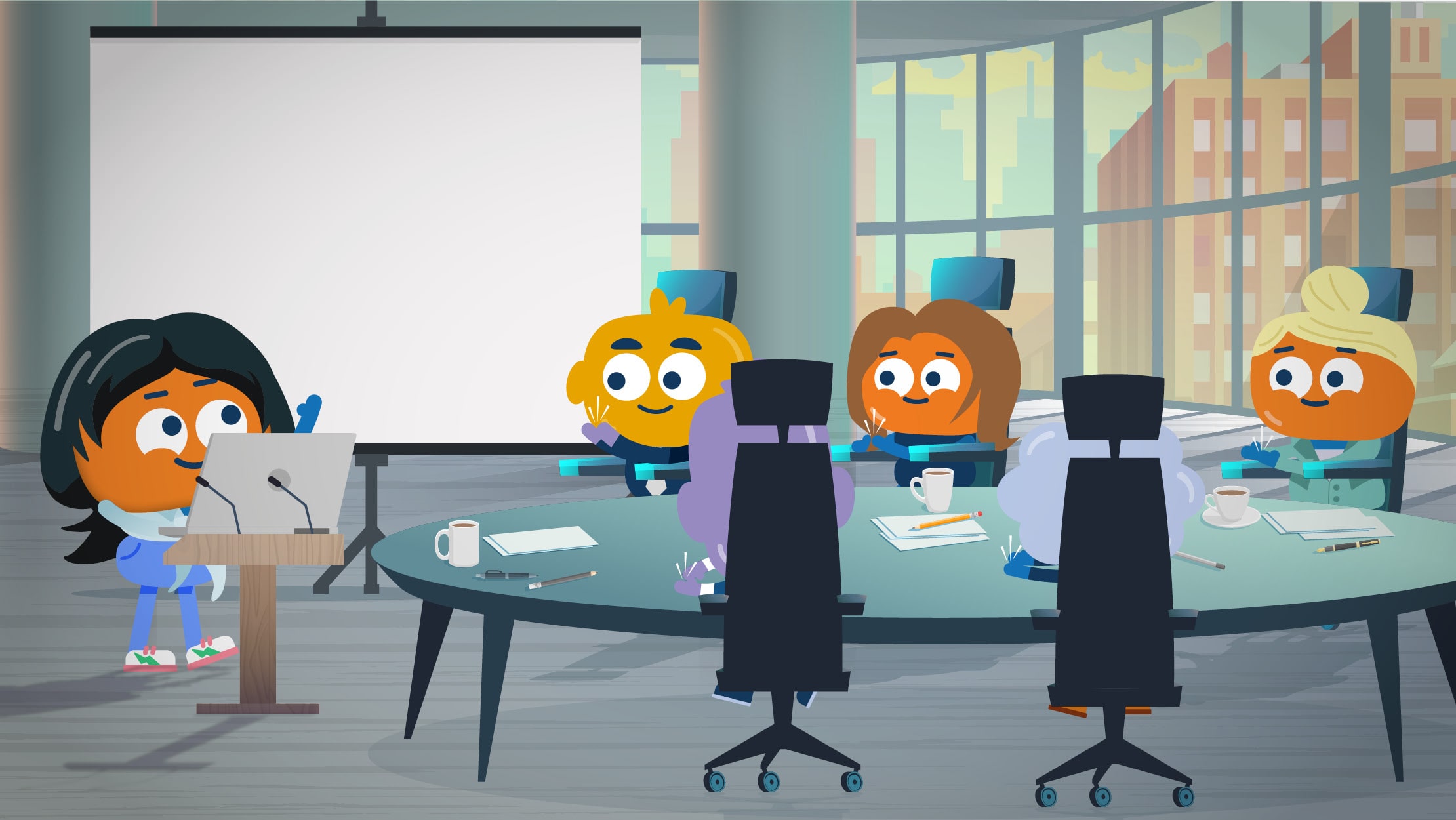 Why your teams need this course
Giving a good presentation is an essential skill in many areas of business. Knowing how to prepare in a methodical way makes all the difference. This course will show your teams how to prepare their equipment, and themselves, so that on the day, they'll be ready to just focus on getting their message across.