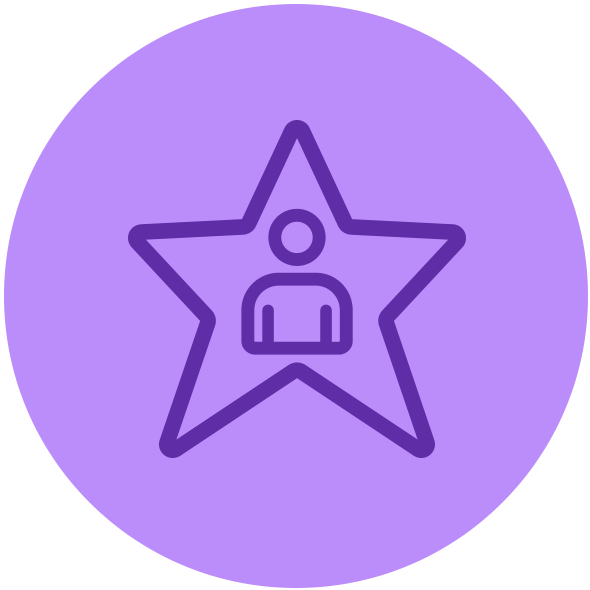 Make confident hiring decisions with online pre-employment testing
Your people aren't just part of your business, they are your business. Find the best talent using your LMS to administer and manage pre-employment testing. Pre-employment testing software simplifies assessment, saves time and reduces costs.
Why Use An LMS For Pre-Employment Testing?
What is Pre-Employment Testing?
Types of Pre-Employment Tests
What Kind of Test Should I Use?
What is Pre-Employment Training?
Why you should use an LMS for online pre-employment testing
Pre-employment testing alone is not enough to ensure the success of your employees and your business. Instead, when paired within a broader culture of learning, an organization can expect great outcomes.

Moving your pre-hire assessment tests online will put you on the right path. And using an LMS as software to administer online pre-employment testing will make the process easier and more efficient. An LMS will:
Simplify administration

By using an LMS as a tool for administering pre-employment testing, you can manage all testing and training throughout the employee life cycle. From pre-employment skills testing, onboarding to compliance and ongoing training, you can manage it all online and from one central location.

Save time

An LMS can automate tasks and connect with other software to simplify processes and save you time. For example, you'll never need to individually grade a pre-hire assessment test again, as the LMS will do it for you.
Streamline your pre-hire assessment process with TalentLMS
TalentLMS is a fairly priced learning management system engineered to simplify the way organizations deliver training throughout the employee lifecycle. Use it as pre-employment testing software and you'll have access to the exact features you need to simplify your testing and training.
You'll love using these features:
Comprehensive report engine

TalentLMS' report engine is expertly engineered to track performance. The engine delivers customized reports that capture and measure the information you need.

Easy accessibility

TalentLMS is available online 24/7 giving candidates, new hires and employees the freedom to use the platform from wherever they want (even on the go, or offline).

Automatic assessments

While pre-employment testing can filter out the candidates who don't fit an organization, it does require assessing each test. TalentLMS' assessment engine can administer tests, surveys, and quizzes and then autograde these tests based on parameters you set up once.

Cloud-based

TalentLMS is cloud-based, which means you don't have to worry about installation, maintenance, or backups. Our team takes care of all of that, while you focus on finding and hiring great new talent.

Powerful content-builder

With TalentLMS' content-builder it's never been easier to develop online pre-hire assessments. You can create and format original content, add content from external sources, and embed all kinds of multimedia assets (like audio and video) without any problems.

Hassle-free administration

TalentLMS has tons of features designed to save administrators' time while online pre-employment testing. With over 200 integrations, you can cut back on repetitive tasks by connecting the platform to software you already use.

Supports independent environments

To deliver targeted tests for specific positions and incorporate online pre-employment training, onboarding, and other ongoing training, TalentLMS' Branches feature lets you create as many separate training hubs as you need. Each hub acts as an independent installation with its own users, courses, permissions and themes.

Just-right customization

With TalentLMS' design tools, you can customize the look and feel of each training hub to match your audience. For example, the sign-in page for online pre-employment testing will look different to a sign-in page for current employees.
What is pre-employment testing & assessment?
Pre-employment testing is a data-driven way to evaluate and assess the personality traits and skills of prospective employees. Unlike resumes and interviews, pre-employment testing is a far more reliable, objective and predictive way to know whether a candidate will perform well in a particular role and workplace.

One of the most important benefits of pre-employment testing (for both large organizations and smaller businesses) is that it makes the hiring process much more efficient. Instead of scanning dozens or hundreds of applications, skills testing and pre-employment assessments will help you track, filter and ultimately, hire the best candidates.

Testing employees before hiring them also makes decision-makers feel more confident in their choice.
Which tests should I use? A few pre-employment testing examples
The type of pre-employment assessment tests you'll get most value from will depend on the resources available to you, the size of your organization and the role you're trying to fill.
For entry-level positions and/or small businesses

Administering a basic job-related skill-test is perfectly suitable and informative way to improve your hiring decisions.

For mid- to upper-management and/or mid-sized businesses

An aptitude test will be able to give you a better prediction of a candidate's job performance. If resources allow, combine with a personality or skills test for a fuller picture.

For enterprises

For large organizations, administering online pre-employment testing is almost a golden standard. But to feel even more assured about hiring decisions, organizations who use recruitment agencies to hire staff can opt to include pre-employment training as part of the hiring process.
What is pre-employment training?
In contrast to pre-employment tests that assess and evaluate skills and traits of prospective candidates, pre-employment training aims to prepare candidates for a position.

Traditionally, this kind of pre-job training has been offered by universities to graduating students to prepare them for work.

But today it's becoming popular for recruitment agencies (in cooperation with an organization) to offer pre-employment training programs to prospective candidates as part of the hiring process. These training programs are usually tailored to the organization and used to develop the necessary skills candidates will need to succeed in the position from day one.


Train your people. Measure results. Drive growth.
TalentLMS gives you the tools to supercharge every step of your training.
TalentLMS is free to use for as long as you want. You can always upgrade to a paid plan to access even greater features.