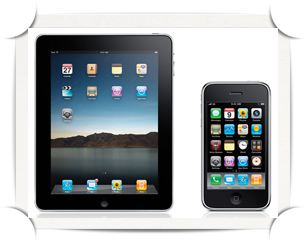 With the world going mobile eLearning becomes part of a new landscape where people and devices interact like never before.
According to the Cisco Mobile Data Traffic Forecast, by the end of 2012 there are likely to be more mobile communication devices in the world than people! It is estimated that among us now there are more than 500 million smartphones, more than 34 million tablets and billions of app downloads.
That brings us to M-learning
It is a new term describing learning when the learner is not in a defined location or when he/she uses the benefits of mobile technology for learning. In other words, it is the evolution of elearning adapting to the technological challenges of the present and the future.
TalentLMS is part of the new landscape
Ιn order to make M-learning content available on all mobile devices TalentLMS uses a so-called "fluid interface". It includes special responsive CSS programming in order to easily adapt to the peculiarities of all popular mobile devices like smartphones, tablets, iPhones, iPads, etc.
M-learning loves… microlearning
It is rather interesting that mobile devices can trigger new elearning genres or perhaps just support tactics and learning approaches that are less powerful on "traditional" computers. Microlearning is one of these "genres". It describes learning content that can be restricted in terms of both time (short learning stages) and also size (limited topics and simple learning modules or test questions). Examples of microlearning content are: notices, video sequences, test questions, images, screenshots, quizzes, educational games etc. In other words, it describes short learning sequences which gives learners a brief introduction into a topic and leave them wanting more…!
Reference to: "From E-learning to M-Learning". eLearning Papers published by elearningeuropa.info (www.elearningpapers.eu).
| Tags: Mobile Learning