Lessons from SurveyMonkey
High-quality customer service based on emotional intelligence and the right data
SurveyMonkey is one of the most prominent online survey tools. Founded in 1999, it climbed all the way up to number 13 on the Forbes 'unicorn' list (Cloud 100) in 2018. Today, it counts offices in ten different cities all over the world.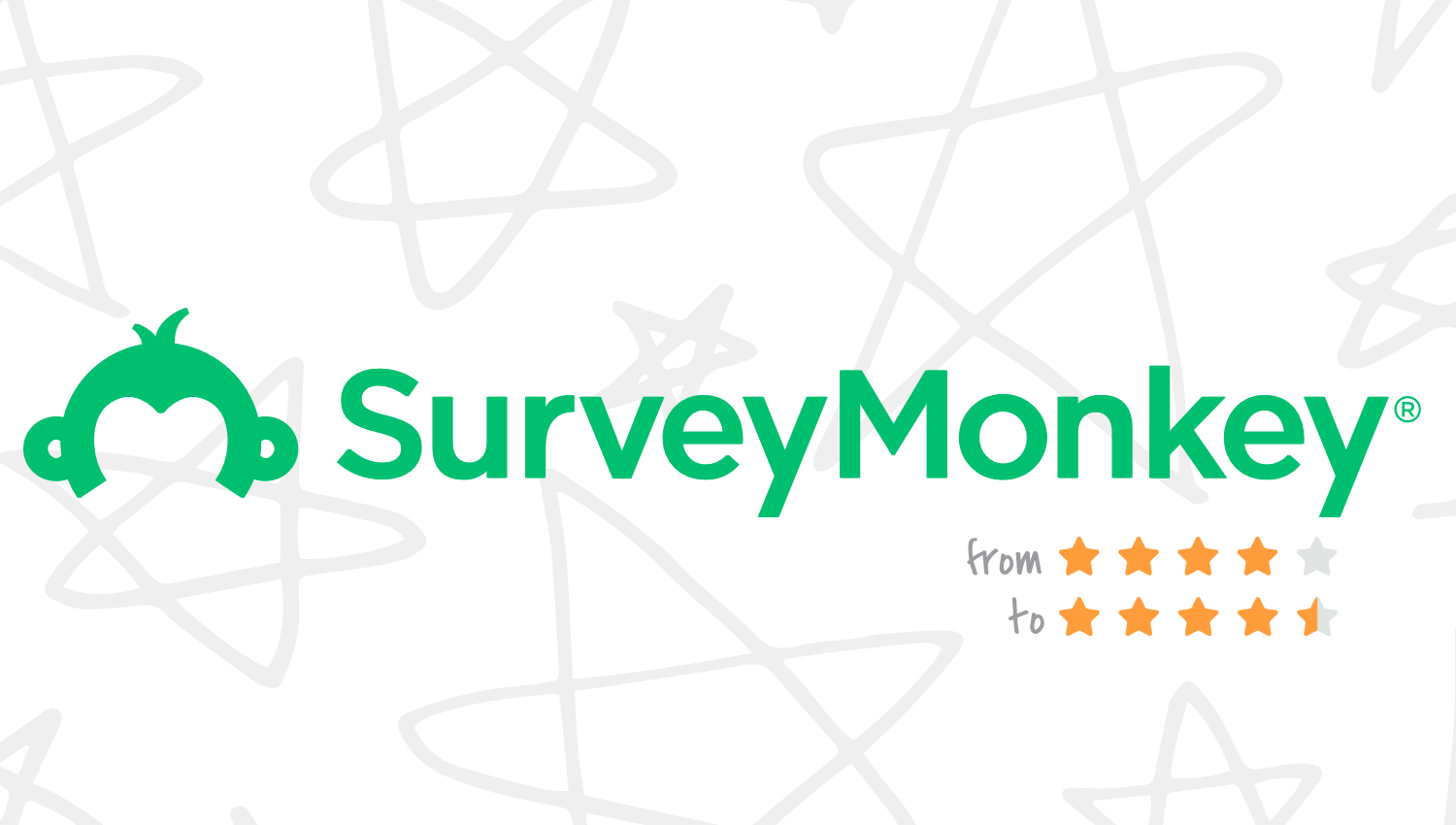 With a customer service rating of 4/5 stars on Capterra in July 2017, SurveyMonkey's reviews were already a howling success. Today, however, and with more than 4,000 reviews, SurveyMonkey has become one of the few services to figure out how to improve customer experience with training, and score a satisfaction rate of 4.5/5 stars. But how?
We asked Dan Henig, Vice President, Customer Operations at SurveyMonkey, to give his take on this significant jump. And it all came down to one main point:
SurveyMonkey's secret customer service strategy is based on treating customers as real human beings rather than tickets.
A matter of ongoing training and efficient onboarding
According to Dan, product training is never enough, and customer support representatives need to feel confident. To do so, the management team invests in customer service skills training.
For SurveyMonkey, though, onboarding is as essential as high-quality customer service training. For employees, the onboarding process is everlasting and ever-evolving.
They even prioritize ongoing product training to keep more seasonal representatives up to date as the product, processes, and policies change.
But training is not just a way for employees (of any department) to get familiar with the product itself. It's also vital when handling frustrated customers who need a solution fast.
That's why SurveyMonkey's customer service skills training includes techniques on how to de-escalate and handle an angry customer by having deep empathy, while providing a reliable solution at the same time. All based on emotional intelligence.
"We actually train specifically on emotional intelligence and how to build and leverage those skills during tougher customer interactions. At the end of the day, customers are rarely angry with an individual, but rather with the situation they're struggling to resolve."
– Dan Henig, Vice President, Customer Operations at SurveyMonkey
It takes a toolbox to meet success
But to understand customer feedback, improve customer satisfaction, and be prepared before lightning strikes, the company uses a broad variety of tools.
First, there's SurveyMonkey CX, their Net Promoter Score (NPS) solution which is designed to collect, understand, and act on customer feedback. The customer support team also uses a Salesforce integration to trigger a customer satisfaction survey after every completed customer interaction. But this is not the only way to come up with ideas for improving customer service.
After they evaluate both high and low scores, the customer support team, made up of more than 100 members globally, use data to find out ways to improve customer service and the areas that need improvement, and to achieve excellence.
The data behind the magic
Someone could easily say that SurveyMonkey is quite data-driven. And they'd be 100% correct.
The company uses many different metrics to evaluate success on both an individual and an organizational level. For customer service, the metrics generally fall into two buckets: efficiency and customer service quality.
To assess efficiency, the support team uses a Service-level Agreement (SLA) for different customer types. And to gauge quality, they lean on NPS, measured through SurveyMonkey CX.
But, for SurveyMonkey, data is more than a medium to measure on-the-job performance or the needs of their employees' customer service training. It's also a means of estimating how engaged and motivated employees are.
By using their very own product, SurveyMonkey Engage, management is able to measure and understand each team's strengths, as well as the areas of opportunity. To keep the motivation going, SurveyMonkey has also built a rewards and recognition program, while continually communicating how their work matters to both the customer and the business as a whole.
---
SurveyMonkey's customer support checklist
Invest a lot of time and energy in product training
Keep your staff in the loop by providing ongoing training
Use emotional intelligence to de-escalate tough situations
Data is invaluable
Communicate how important customer service is for your business

SurveyMonkey's top 3 tools: Salesforce, Slack, and Tableau